Presenting in its entirety, Across the Margin's selections for The Top 50 Albums of 2018…
Throughout 2018, as we gleefully indulged in what was another stunning year in music (especially for women artists and hip-hop!), we continually came upon a common thread: catharsis through music. In these complicated, plugged-in, and often divisive times, music can be leaned on to provide a pause from the insanity of the twenty-four hour news cycle. For us, the following list is comprised of artists whose thoughtful introspection, and wonderfully crafted, unique, and intricate soundscapes whisked us to a place where little mattered besides relishing in the moment. These are the albums we are most grateful for in 2018. As is often the case, paring down this year's offerings to a choice fifty was challenging to say the least, but we are proud to present to you the albums which received the most play over here at Across the Margin. So, without further delay, let's step in and drop the needle…
50. Blood Orange — Negro Swan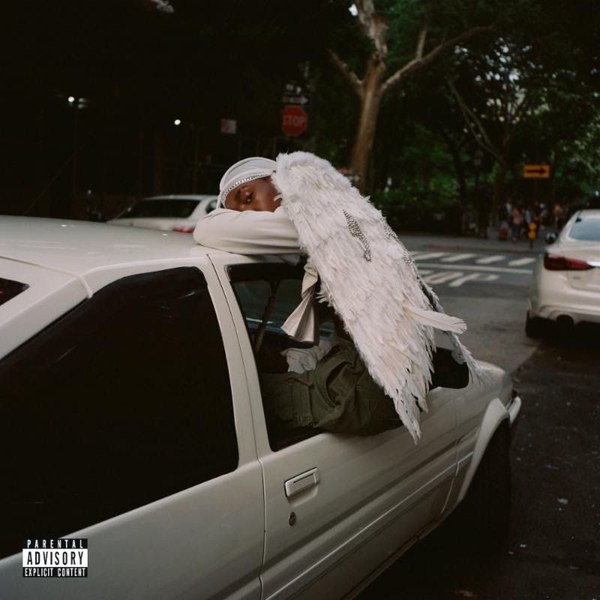 Blood Orange's (Dev Hynes) fourth album, Negro Swan, is impressively soulful and beautiful right from the jump. From the first enticing licks of the opening track "Orlando," Hynes pulls you deeply into his world, and while the album is loaded with features and collaborators (Puff Daddy, Tei Shi, A$AP Rocky, Zuri Marley, Aaron Maine, Kelsey Lu and Steve Lacy), it is Hynes' subtle, engaging production that provides a persistent heartbeat thumping consistently across the album, luring the listener into a hypnotic trance. True to form, Negro Swan is brimming with weighty themes. According to Hynes, the album is about "black depression…and the ongoing anxieties of queer/people of color." Set against this backdrop it is becoming exceedingly clear how important a figure Hynes is not only as a musician, but as a voice of all those who are different, oppressed, or misjudged around the world.
Essential Tracks "Family with Janet Mock," > "Charcoal Baby," "Orlando," "Chewing Gum with A$AP Rocky."
49. Mythic Sunship – Upheaval
What exactly is in the drinking water in Denmark these days? The amount of splendid, deeply-inspired psych-rock echoing forth from this southernmost Scandinavian nation is jaw-dropping (Iceage, Causa Sui, etc. etc.), and Mystic Sunship's third release (in as many years!), Upheaval, is a prime example of the sort of focused, thrashing rock that the country is absolutely brimming with. Described by the band as "the ethos of free jazz in a doom setting," Upheaval is entirely engrossing and mesmerizing, and an album that exudes an unfathomable amount of energy. If you weren't in the know prior to this year end countdown, now you know (you're welcome!) — Upheaval is pure, driving psych-rock at its finest.
Essential Tracks: "Tectonic Beach," "Cosmic Rupture."
48. JID — Dicaprio II
The hype around JID is monstrous these days, and we are starting to buy in. We have come upon comparisons of the Atlanta-based, J. Cole-signed emcee to Kendrick Lamar, Andre 3000, andJ. Cole himself, and while we aren't there yet — we get it, the man can spit. JID's rapid-fire flow is astonishing, and hearing him go toe-to-toe with the likes of A$AP Ferg, J. Cole, Method Man and Joey Bada$$ on his second album Dicaprio 2, it has become evident that JID is indeed the truth. Dicaprio 2 features JID's unique brand of constantly-changing flows and frenzied energy that sets him apart from his contemporaries. Dicaprio 2 isn't just telling to JID's potential, but a sign that the artist has arrived, and proof positive that he is one of today's most compelling lyricists.
Essential Tracks: "151 Rum," "Off Deez with J. Cole," "Skrawberries with BJ The Chicago Kid," "Hot Box with Method Man and Joey Bada$$."
47. Caitlin Canty – Motel Bouquet
Caitlin Canty's music has a calming effect that we here at Across The Margin find ourselves seeking out whenever despondency strikes. The Nashville-via-Vermont singer/songwriter's ability to pacify is a current running through her gorgeous new release, Motel Bouquet. Produced by Noam Pikelny (Punch Brothers), Motel Bouquet is both dreamy and pointed, with poetic lyricism that dances lightly yet purposefully atop Canty's lush soundscapes. Of the opening track, "Take Me For A Ride," one that immediately gave us pause, Canty explains "the song is a take on the frustration in circling back to a vice or a person that you've been trying to quit," proving that while music can blissfully whisk your worries away, it is often born of the troubles we all face day in and day out.
Essential Tracks: "Take Me For a Ride," "Onto You," "River Alone."
46. Nas — Nasir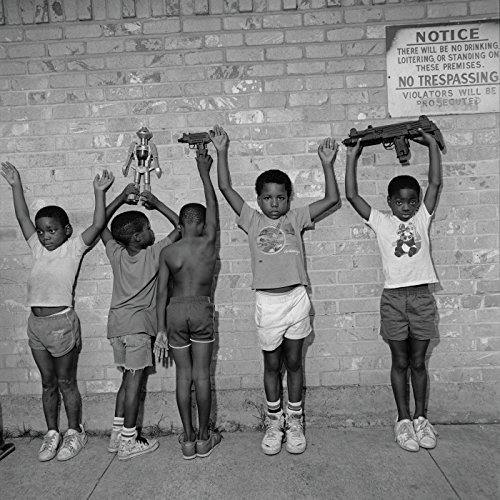 Twenty-four years ago, Queensbridge rapper Nas released what is arguably the greatest hip-hop album of all time in Illmatic. With this in mind, it is unfathomable to comprehend how he is still capable of releasing impactful, portentous music as is the case with his latest, Nasir. The album, executive produced by Kanye West, is the fourth of five, seven-track albums West produced this year in what is now known as the "Wyoming Sessions." Categorically vintage, Nas can be found on tracks such as "Adam And Eve" (which samples Kourosh Yaghmaei's 1974 track "Gol-e Yakh") waxing poetically about his family's lineage over a buoyant, circuitous piano line, a song that could have fit in flawlessly within his mid-90's heyday. While entirely terse for an album, coming in at just twenty-six minutes, Nasir is thoughtful, full of extraordinary lyricism, confronts important social justice issues, is packed with hard-hitting Kanye beats, and serves as additional proof of what has already been established over the last two decades — that Nas is one of the greatest rappers of all time, period.
Essential Tracks: "Adam And Eve," "Cops Shot The Kid," "Everything."
45. Ty Segall — Freedom's Goblin
It truly broke our heart to not include Ty Segall's Ty Segall in 2017's Best Of Countdown. It was undoubtedly one of the best releases of the year, and we at Across the Margin are a shill for all things Segall. Luckily, while preparing our list at year's end, we could see over the horizon that a new album from the outrageously prolific artist was already on the way in the form of Freedom's Goblin, a fact we discovered upon the introduction of the release on Conan O'Brien where Ty and his band absolutely shredded the raucous rocker "Fanny Dog" to pieces. Freedom's Goblin is an album runneth over (a double album clocking in at 19 songs!) with everything that makes Ty Segall one of today's modern rock gods: thrashing guitar solos, catchy harmonies, soothing ballads, and that singular edge that defines all of Segall's releases. Unsurprisingly, Freedom's Goblin wasn't the only album of note released by this ridiculously fruitful rocker, as he also released an impressive collection of covers entitled Fudge Sandwich, which is triumphant in its own right.
Essential tracks" "Fanny Dog," "My Lady's On Fire," "Every 1's a Winner."
44. Fantastic Negrito — Please Don't Be Dead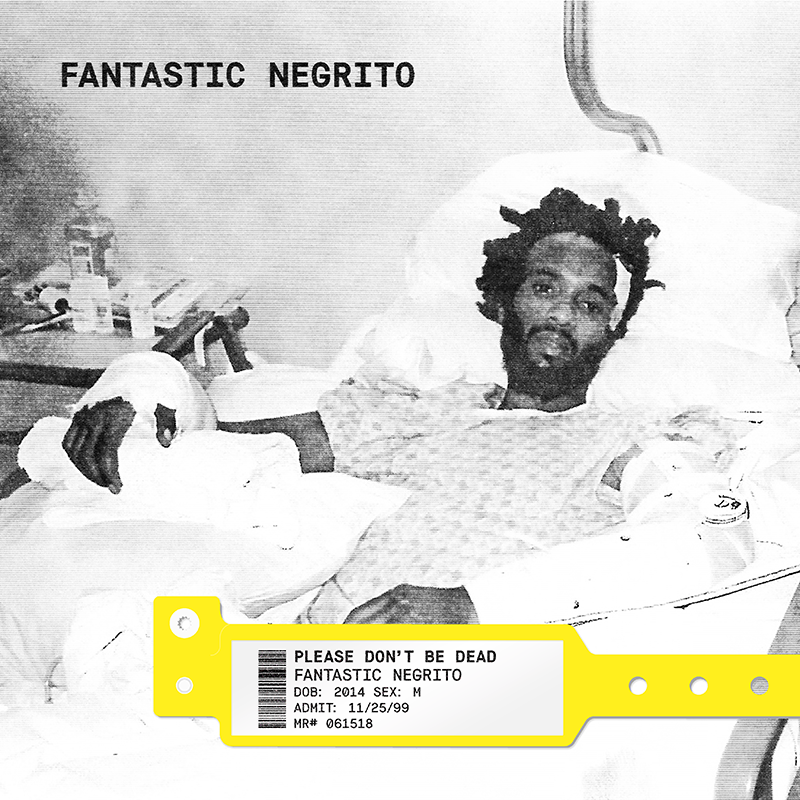 Fantastic Negrito (Xavier Amin Dphrepaulezz) is a singer, songwriter, and multi-instrumentalist with an absolutely fascinating backstory. It's one filled with near death experiences, spiritual rebirths, and bouts with both failure and success across his budding musical career. Heavily influenced by the struggles of his past (a past which includes winning NPR's inaugural Tiny Desk contest!), Fantastic Negrito has released one of the most impassioned albums we have come upon all year, entitled Please Don't Be Dead.  The idea of growing from past experiences that permeates Negrito's music is exemplified by his wailing "Take that bullshit and turn it into good shit," on the ultra-funky song "Bullshit Anthem." "Ohh I get knocked down, but I keep on fighting / I get knocked down, but I keep on trying," he continues, exuding the spirit which defines Fantastic Negrito and his latest release. Fantatstic Negrito has been through the wringer, but 2018 finds him at the top of his game as Please Don't Be Dead is a soulful tour-de-force from an artist we couldn't be more excited about seeing what he comes up with next.
Essential Tracks: "Plastic Hamburgers," Bad Guy Necessity," "Dark Windows," "Bullshit Anthem."
43. Julian Lage — Modern Lore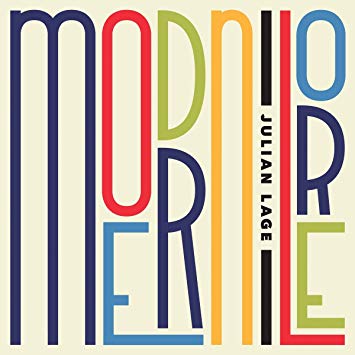 Julian Lage is a musical savant. In 1996, he was the subject of the Oscar-nominated short "Jules at Eight." The next year, at age nine, he famously traded licks with Carlos Santana onstage. At 12, Lage performed at the 2000 Grammy Awards. At 15, Lage became a faculty member at the Stanford Jazz Workshop at Stanford University. Since then, he has released a series of studio albums that awe in their aptitude. His latest release, his fifth studio album entitled Modern Lore, focusses on one of his many projects, a trio with Scott Colley on bass and Kenny Wollesen on drums. Modern Lore is the sort of music you can turn on and let ride as ornate and alluring background music, but the more attention you give over to the album, the more you take away, and the more you will begin to understand Lage's genius as one of the most gifted guitarists of modern times.
Essential tracks: "The Ramble," "Atlantic Limited," "Roger The Dodger."
42. Jonathan Wilson — Rare Birds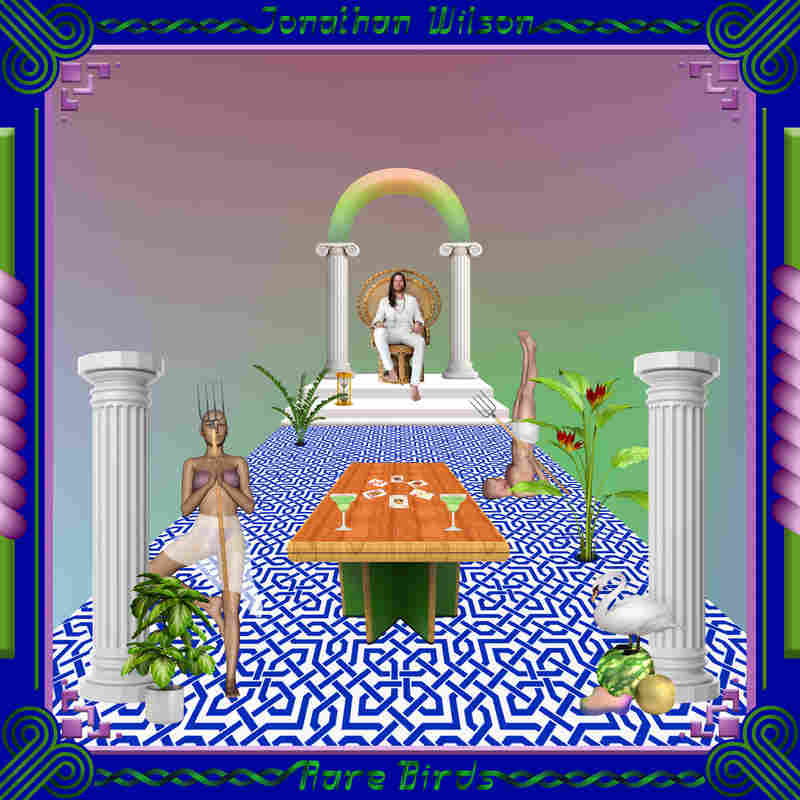 The release of Jonathan Wilson's third full length album in early March floored us. While we were extremely versed in many of his production credits, including remarkable work with Father John Misty (Fear Fun, I Love You HoneyBear), Conor Oberst (Upside Down Mountain), and Dawes (Nothing Is Wrong, North Hills) — just to name a few — we admittedly hadn't explored his solo work in depth. Upon fixing this wide and embarrassing gap in our musical expertise, we fell deeply not only for Wilson's latest album Rare Birds, but for the entirety of his catalog, particularly 2013's stunning Fanfare (treat yo-self!). Since March, Wilson's albums, including Rare Birds, has been getting mad burn over here at Across The Margin, especially the sonic journey that is the entirely engaging and smooth "Over The Midnight," and the expansive odyssey of "Trafalgar Square."
Essential Tracks: "Over The Midnight," "Loving You," "Trafalgar Square."
41. Lucy Dacus — Historian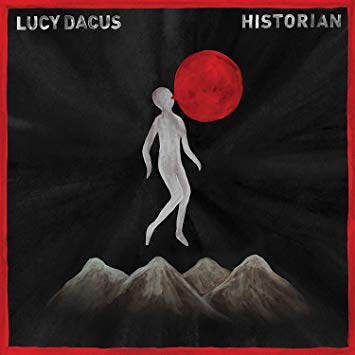 Lucy Dacus, one third of the super-group Boygenius (more on that to come!), is a singer-songwriter who hails from Richmond, Virginia, and for our money one of the most gifted young talents around. On the follow-up to her critically acclaimed debut album, No Burden (2016), Dacus presents an album rife with lush melodies and intricate arrangements, flush with complexity and thought-provoking lyricism. As complete an album we've come upon all year, Historian's songs are patient and potent, and explore themes of mortality and humans innate search for purpose as they fight a losing battle against time. Each song acts as a storybook unto its own, all singular journeys that have the potential to break open at any point (see "Night Shift" and "Timefighter"!), or to continually embrace you with a warm and firming grip.
Essential Tracks: "Night Shift," "Yours & Mine," "Pillars of Truth."
40. IDLES — Joy as an Act of Resistance
IDLES are an English punk rock band formed in Bristol in 2011, and since that formation they have released two colossal albums, their debut Brutalism (2017), and 2018's Joy as an Act of Resistance. Joy, as was the case of Brutalism, is heavy and raucous sounding, but it is also a deeply personal album to lead singer Joe Talbot. Brutalism was written following the death of Talbot's mother, while Joy was birthed in the wake of the death of his daughter (the heart-wrenching track "June" is in reference to this loss). While a great deal of pain is at the core of the album's genesis, Joy is no sorrow-filled affair. At times it is steeped in sarcasm and humor ("Never Fight a Man with a Perm") and often it is pulsating with raw emotion and earnest humanity. We believe we are not alone in feeling the angst and frustration that lingers in the air these days, and IDLES's latest release finds a way to bottle those sentiments, zestfully shake that bottle until primed, and then release its contents upon listeners in a barrage of sound and emotion.
Essential Tracks: "Danny Nedelko," "Never Fight a Man With a Perm," "Samaritans."
39. Low — Double Negative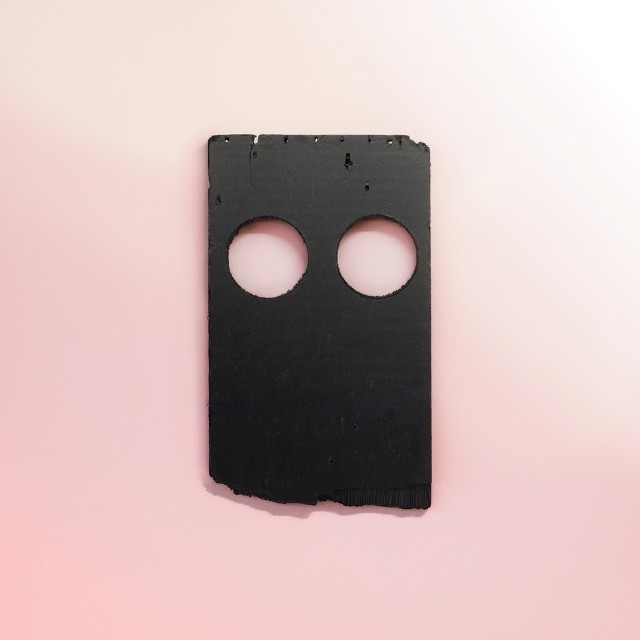 Low, the famed indie rock trio from Duluth, Minnesota, have been in the mix for some time now, so it was a surprise to us how taken we were with their twelfth studio album, Double Negative, released this past September. Double Negative is a departure for Low, one that finds them twenty-five years into their career journeying sonically to heights of cacophony never before breached. Producer BJ Burton (Bon Iver's 22, A Million) played a large roll in the crafting of the soundscapes on Double Negative, and after multiple listenings we found ourselves in awe of Low's musical range, and wholly smitten with an album so textured and nuanced. Where songs commence with churning thuds and hisses ("Dancing and Blood" for instance), a purposeful, buoyant, and glorious build is birthed from the madness. In short, Double Negative isn't a typical Low album, and it's all the better for it, an album that holds within it a wealth of layered, moody, and flat out beautiful music.
Essential Tracks: "Dancing and Blood," "Fly," "Always Trying To Work it Out," "Rome (Always In The Dark)."
38. Black Thought — Stream of Thought, Vol. 1 & Vol. 2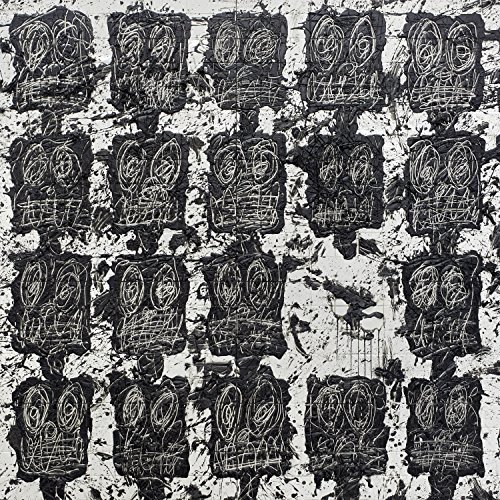 It has been our position for years on end now that Black Thought (Tariq Luqmaan Trotter of The Roots) is the most underrated emcee in the history of hip-hop. As bold of a statement as this is, we stand behind it, and present as evidence to his illustriousness Stream of Thought Vol. 1 and Vol. 2, two eagerly anticipated solo projects released by Black Thought in 2018. On the heels of a freestyle that shook all of hip-hop on NYC's Hot 97, the Stream of Thought releases allowed Black Thought the opportunity to stand alone in the spotlight as opposed to being just a member, however pivotal, of the legendary Roots crew. Spitting rhymes purposefully and unrelentingly (#BARS), Black Thought's talents are so evident on Stream of Thought that we hope hip-hop takes notice, steps back and considers all Black Thought has contributed throughout his career, and begins to speak about him in the way he should be spoke of — as one of the best to ever do it.
Essential Tracks: "Twofifteen," "Fentanyl," "Soundtrack to Confusion."
37. Anna St. Louis — If Only There Was A River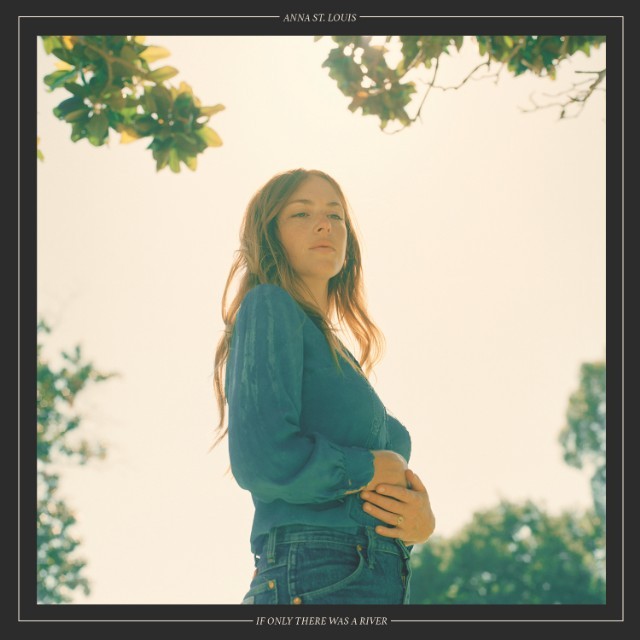 We here at Across The Margin owe a debt of gratitude to the great Kevin Morby for the virtual introduction to the gifted, young, Californian-based (via Kansas City) singer/songwriter Anna St. Louis. It was via Morby's Instagram feed, where he was touting St. Louis' debut release If Only There Was A River (which Morby produced with King Tuff's Kyle Thomas), where we learned of this extraordinarily talented songstress. As it turns out Morby and St. Louis have a great deal in common musically. Both exhibit a patient approach to their song crafting, both are able to lull listeners into a blissful daze through their work, and both of their music feels entirely, and beautifully, timeless. "Understand" might be the most alluring track we have heard all year, and every other song on If Only There Was A River isn't far behind it. It is fascinating to consider this is St. Louis's first album, as it exhibits the talents of a veteran songwriter. For St. Louis, this is only the beginning, and that thought is wholly exciting.
Essential Tracks: "Understand," "The Bells," "Desert."
36. Jeff Tweedy – Warm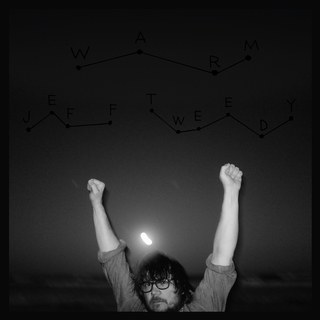 For those who are ardent fans of Wilco frontman Jeff Tweedy, this is a special moment in time. For Tweedy can be found everywhere these days, on podcasts, on late night talk shows, and at speaking engagements from coast to coast. Because at the same time he released his long-awaited memoir Let's Go (So We Can Get Back), where he opens up about his past, his songs, the music, and the people that have inspired him, he also released his first solo album of original work, Warm. Tweedy is bearing his soul at the moment, in written word, in conversation, and wonderfully on his stunning, deeply personal new solo album. Warm exits as an exposé of sorts, from an artist and human that is at a point in time comfortable enough to face and attempt to explain the demons with which he's struggled. Music has always been Tweedy's method of escape, his cathartic release, and seemingly no more so than in Warm, an album that is sparse but potent, weighty yet delightful, and honest through and through.
Essential tracks: "Bombs Above," 'Some Birds," "I Know What It's Like."
35. Yo La Tengo — There's A Riot Going On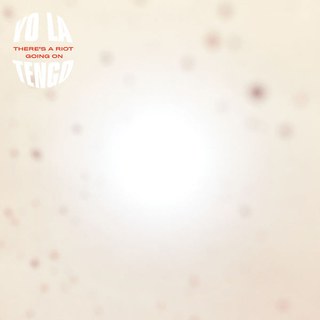 Veteran New Jersey indie rock trio Yo La Tengo — vocalist/guitarist Ira Kaplan, drummer/vocalist Georgia Hubley, and bassist/vocalist James McNew — are well aware of the cathartic nature of rock. Getting lost in music is something that not only enriches the soul, but can also act as a mental departure from the struggles of life. In the case of There's A Riot Going On, Yo La Tengo's fifteenth studio release — the title is a nod to Sly and the Family Stone's 1971 album There's a Riot Goin' On(which featured "Family Affair") — that is exactly what the band is going for: escape from the gloom that lingers about. In the blissful soundscapes present on "For You Too," Ira croons "But if it's not too late / If I could protect you / Whenever you can expect to, for you / When everything's hurting / And things are uncertain / Maybe I'll be that guy," exuding a desire to be the arms one retreats to in times of need, a sentiment that describes There's a Riot Going On's true function — a port in a storm. Over the course of fifteen tracks, Yo La Tengo's latest album allows one to meander into, and vanish within, their often subdued but bewitching offerings, a collection of potent yet driving dream rock songs that are — even if just in brief — shelter from all of life's worries.
Essential Tracks: "For You Too," "Shades of Blue," "She May, She Might."
34. Deafheaven — Ordinary Corrupt Human Love
Honestly, inclusion of Deafheaven's fourth studio album, Ordinary Corrupt Human Love, on our Best Of 2018 compilation could have been based on the brilliance of the track "Honeycomb" alone. "Honeycomb" is an eleven-minute journey into raucous, hard-rock territories and onto surprisingly blissful terrains (think Explosions in The Sky as the song approaches its zenith!) that display the awesome prowess of the famed post-metal rockers. But "Honeycomb" is far from alone it its musical majesty on Ordinary Corrupt Human Love, as tracks such as the entrancing "You Without End," and the dizzying odyssey that is the closing song "Worthless Animal," all crescendo to goose-bump inducing heights. Deafheaven never cease to amaze, and none more so than on this latest dazzling release.
Essential tracks" "Honeycomb," "You Without End," "Canary Yellow."
33. Black Panther / Creed II — The Album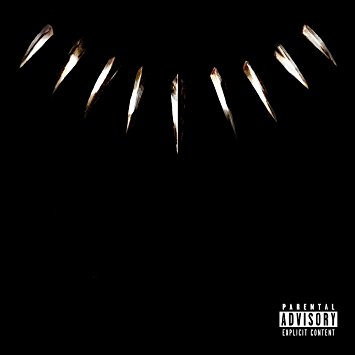 Please accept our apologies for doubling down here and celebrating in unison our two favorite film soundtracks of the year in Black Panther: The Album and Creed II: The Album…but so it goes. As for the former, we are running out of superlatives over here at Across The Margin in order to describe Kendrick Lamar's prolific and remarkable output since the release of Good Kid M.A.A.D. City in 2012. This year, he was the cherry on top of an exceptional and important Hollywood blockbuster, one that highlighted the true power of black enterprise in America with Black Panther. Of course Kendrick Lamar was the one that was going to provide the musical tone for such a cinematic endeavor, one that celebrated an African superhero, was directed by an African-American director, and featured a majority black cast. Always up to the task, the recent Pulitzer Prize winner came with it, leaning on contributions from a crew of talented musicians including Sza, Ab-Soul, Anderson.Paak, Vince Staples, 2 Chainz, Future, and James Blake, creating an album that undoubtedly "lives on X."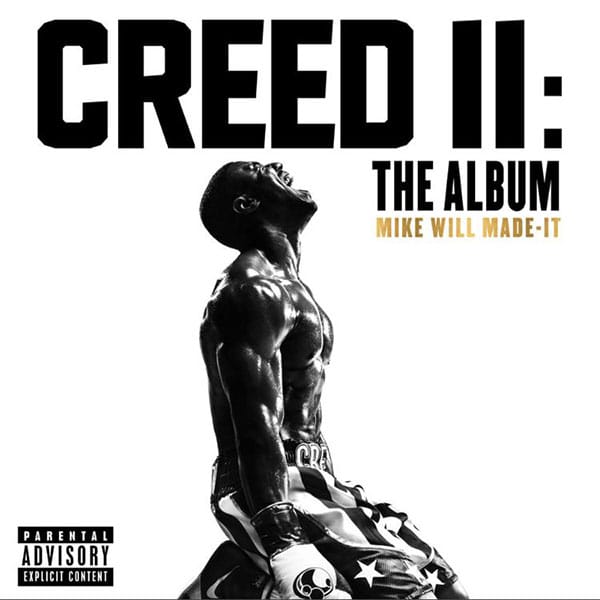 Creed II: The Album is not the Original Motion Picture Soundtrack for the film (which features a score by Childish Gambino collaborator, Ludwig Göransson), but a collection of songs inspired by, and in celebration of, the latest installment to the Rocky series. With super-producer Mike WiLL Made-It at the helm, and featuring artists such as Schoolboy Q, 2 Chainz, A$AP Ferg, A$AP Rocky, Nicki Minaj, Young Thug, Vince Staples, J. Cole, and more, Creed II: The Album bangs hard, and undoubtedly, there is no better album released this year to work out or run to — give it a go…
Essential Tracks:  "King's Dead with Jay Rock, Kendrick Lamar, Future and James Blake," "X with Schoolboy Q, 2 Chainz, and Saudi," "All The Stars with SZA," "The Mantra with Pharrell and Kendrick Lamar," "Runnin with A$AP Rocky, A$AP Ferg, and Nicki Minaj.
32. Courtney Barnett — Tell Me How You Really Feel
There is that one day every year where we here at Across the Margin are completely taken aback by the amount of quality music set forth into the world at once. That day this year was May 18th, 2018, when Stephen Malkmus and the Jicks, Ray LaMontagne, and Parquet Courts all put out awesome albums. On that day as well, Courtney Barnett also dropped her latest album, Tell Me How You Really Feel, and with no offense intended to the other artists, we indulged in Barnett's brand of piercing rock first and foremost — her work is just that special. In a short amount of time, Australian singer/songwriter Courtney Barnett has ascended the ranks of indie rock royalty. Due to her introspective lyrics and deadpan delivery, we have come upon comparisons of Barnett to Kurt Cobain and Bob Dylan, and in many ways that makes sense to us. She is an indie rock phenom that continues to impress with her releases, none more so than her latest album, one that is just as soothing as it is edgy and flat out rocking.
Essential tracks: "City Looks Pretty," "Need A Little Time," "Nameless, Faceless."
31. Amen Dunes – Freedom
If you're not familiar with the New York-based psychedelic-folk rock phenom Damon McMahon, former frontman of Inuok, and his band Amen Dunes (made up of McMahon, Delicate Steve on guitar, Parker Kindred from Antony & The Johnsons and Jeff Buckley on drums), their fifth album released this March, Freedom, is an excellent place to start. While not fully representative of all that Amen Dunes has to offer, as each release is its own unique animal, Freedom will draw you into McMahon's world. Freedom manifests itself as Amen Dunes' most focused and beautiful offering yet, with McMahon's delicate falsetto gliding over understated electronic soundscapes, and nothing highlights this feeling more than "Believe," one of the most gorgeous tracks he has ever released.
Essential Tracks: "Believe," "Blue Rose," "Mika Dora.
30. boygenius – EP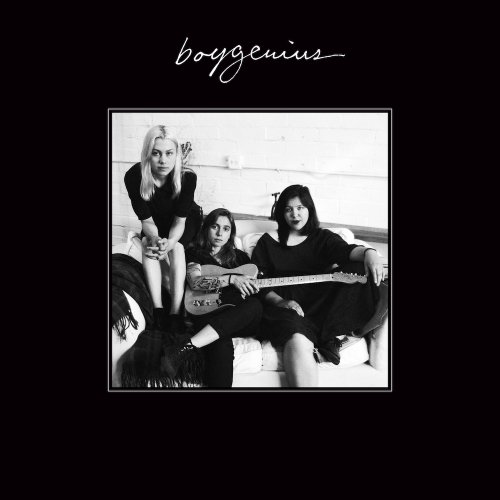 While boygenius is a new group, born into the world in 2018, its triumphant parts have been well known and celebrated by music enthusiasts for years. Featuring the combined talents of Julien Baker, Phoebe Bridges, and Lucy Dacus, boygenius is an embarrassment of riches comprising a trio of today's most gifted singer-songwriters. While technically an EP, what boygenius accomplishes in this collaboration is to demonstrate the power in combinative talents. Supergroups can be hit or miss (Superheavy, Lou Reed and Metallica, Hollywood Vampires, and Velvet Revolver — to name just a few slips.), but the way in which Baker, Bridges, and Dacus meld together is otherworldly. At its most potent, the three incredibly talented artists converge in glorious, deeply affecting harmonies. Working and creating together only seems to heighten each of their abilities, and what boygenius truly amounts to is a masterclass in intricate cumulative songwriting, and we are hoping beyond hope this collaboration is not simply a one-off.
Essential Tracks: "Stay Down," "Souvenir," "Salt In The Wound."

29. Phonte — No News Is Good News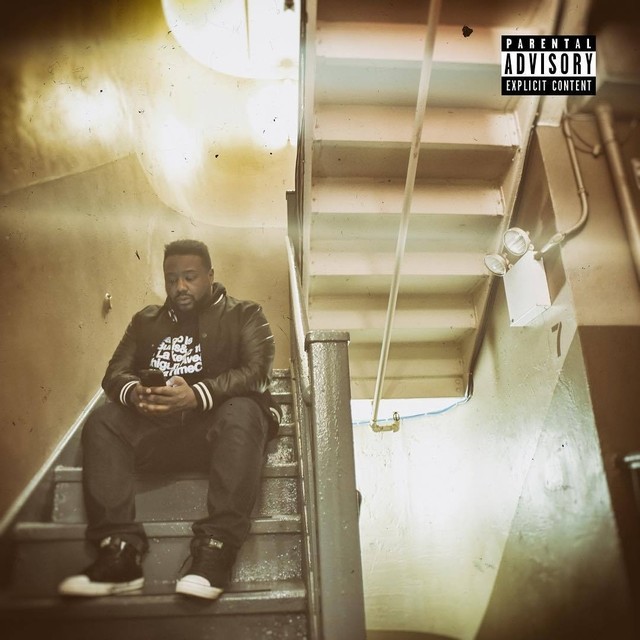 To us, Little Brother, the hip-hop trio made up of 9th Wonder, Rapper Big Pooh and Phonte, is hip-hop royalty (give The Listening or The Minstrel show a spin if you aren't buying that.). So, when we heard Phonte was releasing a solo album this year, his first since 2011's Charity Starts at Home, we were all ears. Phonte's No News Is Good News is emphatically grown man's rap, an album that is deeply relatable by those of us whose rotations around the sun are starting to accumulate. One song on the album tackles sleep apnea and high blood pressure ("Expensive Genes"), another, "Cry No More," delves into how an individual views their parents with different eyes as they themselves age. No News Is Good News is deep. It's an album that could only be birthed by a rapper of a certain age who is aware of, and comfortable with, who they truly are. If you are in the market for a deeply honest and introspective hip-hop album rife with complex lyricism and smooth-as-silk beats — No News Is Good News is for you.
Essential tracks" "Sweet You," "Such Is Life," "Find That Love Again with Eric Roberson".
28. Anderson .Paak — Oxnard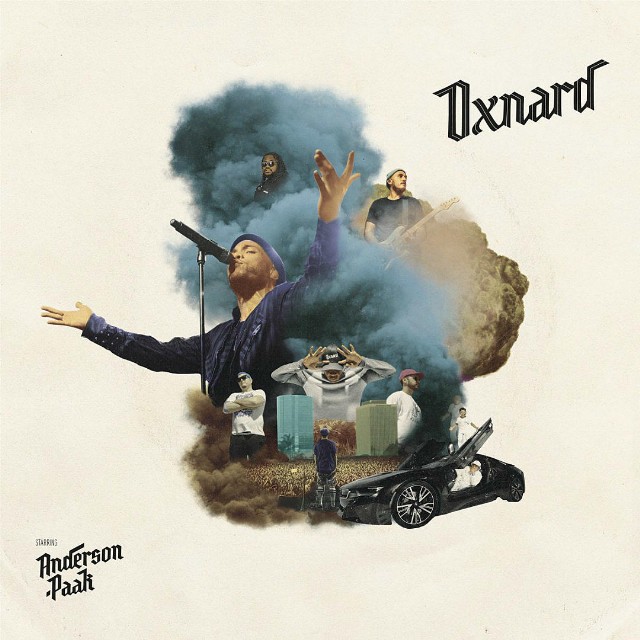 Since the phenomenally talented California musician, producer, and bandleader Anderson .Paak (Brandon Paak Anderson) made waves with the release of 2016's brilliant Malibu, music lovers have been eagerly awaiting its follow-up. With the release of Oxnard last month, a tribute to his hometown, .Paak did not disappoint. Rather, his latest album catapulted his stardom to new heights,  encompassing a collection of songs that pulsate with enthusiasm and dazzling artistry. Oxnard (released on Dr. Dre's Aftermath Entertainment label) is all over the place, but not in a sloppy sort of way, instead in the spirit of a live show. .Paak's maganamous presence radiates from each and every track, and you can almost picture him as he pounds away on his drum-kit spitting soulful rhymes. To us, .Paak feels just as much an emcee as a cosmic conductor who orchestrates the mass of featured guests on the album (including Pusha-T, BJ the Chicago Kid Q-Tip Snoop Dogg, and Kendrick Lamar, to just name a few) while crafting a work of art that is as much a representation of .Paak's boundless talents as it is a celebration.
Essential Tracks: "Tints with Kendrick Lamar," "6 Summers," "Saviers Road," "Anywhere with Snoop Dog & The Last Artful, Dodgr."
27. Against All Logic (A.L.L) — 2012-2017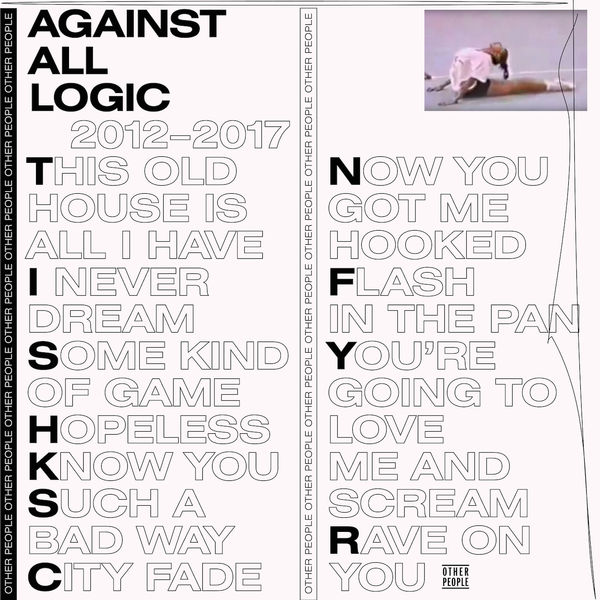 2012–2017 is the third studio album by electronic music phenom Nicolas Jaar under the moniker A.A.L. (Against All Logic), an alias resurrected from Jaar's past. For those unfamiliar with Jarr's work (drop everything and dig into Darkside!), the first thing we can tell you is that it is often hard to simply categorize his work, as Jaar's talents and musical interests are plentiful. 2012-2017 couldmost aptly be described as funky, smooth, and entirely rhythmic house music that is heavy-handed with the samples (in the best of ways). The album amounts to a collection of tracks produced by Jaar in the period between 2012 and 2017, and is brimming with buoyant, downright cheerful dancefloor hits that are hypnotic and all-embracing. Simply put,  2012-2017 is one of the most fun releases we've come upon all year, the perfect album to throw on when you want to cut loose.
Essential tracks: "Know You," "This Old House Is All I Have," "Now You Got Me Hooked."
26. Father John Misty — God's Favorite Customer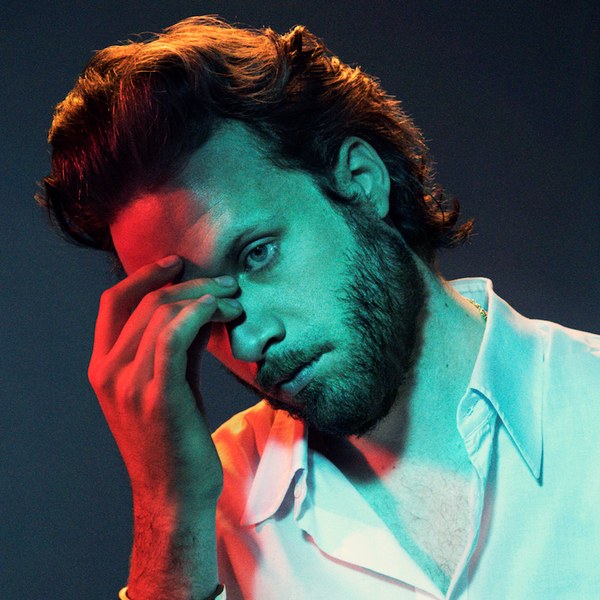 Father John Misty (Josh Tillman) is the ideal rock star for this particular moment in time. Part musician, part comedian, and part philosopher, the way in which Tilman chronicles the absurdity of modern times is nothing short of breath-taking. His lyrics are introspective, yet often disconcerting, in the same way a good, hard look in the mirror can be. Tillman's poetic verses are revelatory to the shortcomings of the human condition (both generally, and personally), and telling to the the odd nuances that define our relationships. Throughout all his albums, particularly the outstanding I Love You, Honeybear (2015) and Pure Comedy (2017), Tillman analyzes the world around him with his tongue firmly in cheek. But on his latest release, God's Favorite Customer, Tillman's laughter has dried up, replaced with an overarching melancholy that is heart-wrenching, fashioning the album as his most touching yet. On the title track Tillman asserts "I'm out here testing the maxim / that all good things have to stop." It's a statement that we can't help but ponder in terms of his prodigious output. With God's Favorite Customer Tillman has delivered yet another riveting album, his fourth marvel in a row under the Father John Moniker. Unreal.
Essential Tracks: "Hangout At The Gallows," "Mr. Tillman," "God's Favorite Customer."
25. A$AP Rocky — Testing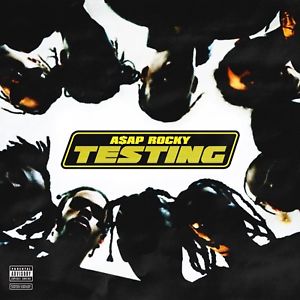 A$AP Rocky's third album, Testing, is another novel piece of art from the NYC-based rapper. For each of his first three studio albums, A$AP set out to challenge himself (test himself…), and to craft uncommon soundscapes in which to work and rhyme within. On Testing, A$AP amasses elements of hip-hop, trap music, soul, R&B, and even psychedelic rock and discharges the resulting creation over fifteen incohesive but absolutely fascinating tracks. While the album features assists from the likes of Moby (yes, that Moby), Frank Ocean, Kid Cudi, Skepta, French Montana, Kodak Black, Dev Hynes and FKA Twigs, A$AP's skills shine the brightest when he attacks the beat solo. This tendency is exhibited in the club banger "Praise The Lord (Da Shine)" and the ultra smooth "Kids Turned Out Fine." Testing is powerful evidence that you never know what A$AP is going to come with when he drops an album.
Essential Tracks: "Praise The Lord (Da Shine)," "A$AP Forever Remix with Moby, T.I., Kid Cudi," "Fukk Sleep with FKA Twigs."
24. Bonny Doon — Longwave
There is something so beautiful, so powerful, about honesty in art. In reality, confidence and strength isn't observed through bluster and pride, but in being authentic, and there is no rock band that we came upon in 2018 that rang of authenticity in the way that Bonny Doon does. Bonny Doon is a young band out of Detroit that crafts dreamy alt-rock songs that are lyrically relatable and sonically soothing. On the opening titular track of their second album Longwave, Bill Lennox, one of the group's two singer-songwriters (Bobby Colombo, the other), confidently sings "You are who you're supposed to be." Cut to the following track, "A Lotta Things," where despair settles in as Lennox croons, "I should be happy, but I'm not, but I'm not…" Such is Longwave, a capricious album rife with whimsical and introspective melancholy. Written over the course of a trip to a lake house in Northern Michigan, and lyrically wrought with the malaise of someone attempting to figure it all out, Longwave is an absolutely refreshing album, and one whose genuineness and pacifying nature has us returning to it again and again.
Essential Tracks: "I Am Here (I Am Alive)," "A Lotta Things," "Long Wave."
23. Soccer Mommy — Clean
Twenty-year-old Sophie Allison has forged something magical on her debut studio album Clean. Performing under the tongue-in-cheek alias Soccer Mommy, Allison builds through ten undeniably excellent songs an album effused with startling vulnerability, unfettered bluntness, and wisdom beyond her years as she speaks to her tales of love, betrayal and the complexities of youth. The pivotal accomplishment on Clean is the song "Blossom (Wasting All My Time)." On the song, Allison sings softly over strummed guitars so sparse that they appear to take on a mystical property. "Wasting all my time wondering if you really loved me / I was wasting all my time thinking about the way you treat me / Wasting all my time on someone who didn't know me / I was wasting all my time on someone who couldn't love me," Allison delicately sings. The lyrics, and their delivery, are decidedly powerful, and speak to a simmering uneasiness mixed with youthful desire prevalent on the album. Towards the end of the song "Scorpio Rising," Allison sings: "And I'm just a victim of changing planets / My Scorpio rising, and my parents," straightforwardly acknowledging with her youth that there is a lot she can't control about her life. However, what's made evident on Clear, is that although there may be things out of Allison's control — parents, partners, friendships, love — there is the possibility that all these things can be figured out with time. Across Clean's songs, Allison reaffirms her commitment to the challenging undertaking of untangling these emotional threads of the head and heart and we're just happy to be along for the journey.
Essential Tracks: "Still Clean," "Cool," "Wildflowers," "Blossom (Wasting All My Time)."
22. Vince Staples — FM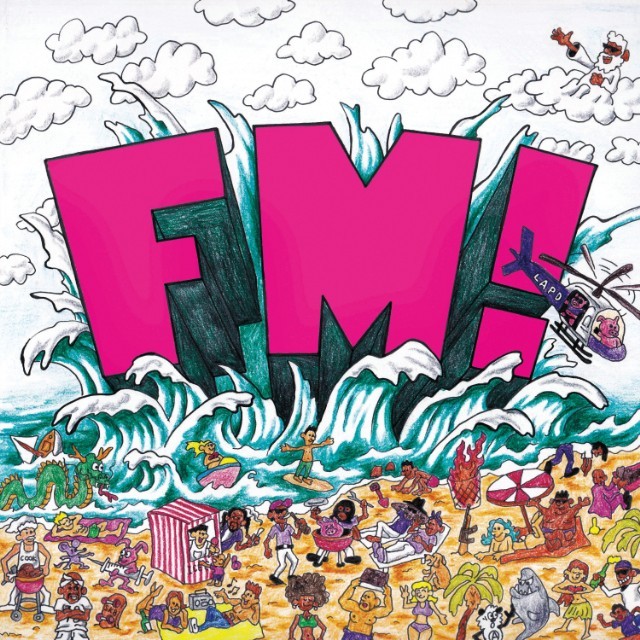 With each passing year, Vince Staples impresses us more and more. Just over a year since Staples released his second album, Big Fish Theory, he returned with another gem of an album in FM.Stylized in the guise of a commercial radio show, FM (get it!) is flush with the thematics that we have come to expect from Staples: hustling, black pride, hometown ("Norf-side") reppin', cutting loose and having fun. Produced by the Connecticut-born producer, Kenny Beatz, FM acts as yet another showcase of Staples unearthly talents. Seemingly never having to come up for air as he spits (see: "Relay," "Run the Bands"), Staples maneuvers through the varied beats on FM like a seasoned vet, while dropping a plethora of satisfying party bangers ("Feels Like Summer," "Outside").
Essential Tracks: "Feels Like Summer," "Outside," "Fun!."
21. Car Seat Headrest – Twin Fantasy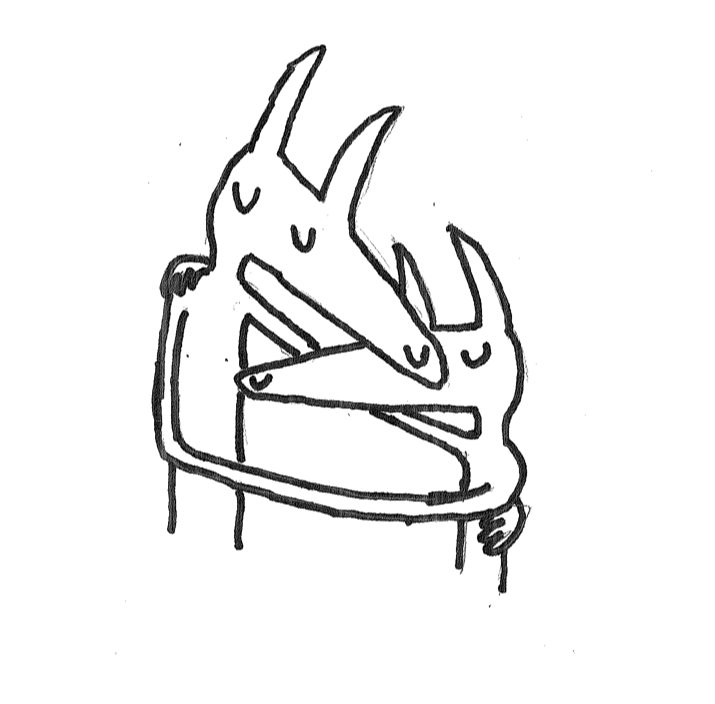 You have to give credit to Car Seat Headrest for wanting to get it right. Their latest album, Twin Fantasy, exists as an exercise in pursuing a goal as lofty as perfection. Originally recorded in 2011 — when the driving force behind the project, Will Toledo, was just 19 years old —Twin Fantasy has been re-imagined and re-mastered for Car Seat Headrest's evolving tastes. It's a bold move for a band to revisit an album, especially coming off the near universal acclaim for their previous album Teenage Denial (we gave it top billing two years ago in our Best Albums of 2016). Our initial response to the news of such an unusual maneuver was skepticism, as what we really craved was new Car Seat Headrest, not a rehashing of the old. Surprisingly (or not surprisingly if you take a moment to consider the depths of Toledo's musical talents) the re-imagined Twin Fantasy supersedes not only its original recording, but their critically acclaimed previous release, Teenage Denial. We here at Across the Margin have realized that there is another way, another avenue for us to explore in our musical appreciation. It's one where the past reaches into the present to inform the future. Songs like "Sober to Death," "Nervous Young Humans," and "Bodys" perfectly illustrate Car Seat Headrest's flexibility as they adapt their songs to their changing tastes and abilities. Where in the past these songs would have been described as raw, or maybe self-unaware, on the newly-imagined Twin Fantasy they manifest themselves as anything but. There's depth, passion, heartbreak, desire, uncertainty and, yes, laughs running a current through this cycle of songs. The lyrics are first-class, clever and distinctive, and as you progress through the album the things to which Toledo speaks of begin to accumulate within you, opening up a new level of appreciation, or maybe understanding, of Twin Fantasy. If you think rock is dead, go out and buy Car Seat Headrest's Twin Fantasy and you'll see how very much alive, and thriving, the genre is.
Essential Tracks:  Sober To Death," "Bodys," "High to Death."
20. Bobby Sessions — RVTLN (Chapter 1): The Divided States of America
It was Killer Mike who inspired us to seek out to find Bobby Sessions, as the Atlanta native and one half of one of Across The Margin's all time favorite acts, Run The Jewels, spits flames on one of Sessions' new tracks, "Black Neighborhood." Once we found Sessions we were awed by the brand of revolutionary rap this Dallas Native was capable of. On his sophomore effort, RVTLN (Chapter 1): The Divided States of America, Sessions channels his anger surrounding the injustices black Americans face and to him it's decidedly personal. In 2012, his cousin, James Germon Harper, while unarmed, was gunned down by a member of the Dallas Police Department. This unjust shooting appropriately caused waves, nearly causing a riot in the city, and the recent Def Jam signee uses RVTLN Chapter 1 as a tool to channel his frustration and speak out boldly on the all too real and ever present problems facing black Americans daily.
Essential Tracks: "One Less," "Like Me," "Black Neighborhood (with  Killer Mike)."
19. Curren$y, Freddie Gibbs — Fetti
It has been rumored for quite some time now that the Gary, Indiana-born rapper Freddie Gibbs and New Orlean's own Curren$y were cooking something up together. Yet, as 2017 came to a close, there was still nothing to speak of regarding the long-awaited compilation between these two phenomenally talented emcees. Finally birthed into the world this October, the Alchemist-produced album delivered on all the hype and then some (the three artists have previously collaborated on the track "Scottie Pippen"). Freddie (who also put out a tremendous self-titled solo album this year) and Curren$y are established veterans in the rap game at this point, each with a singular sound that raised a question about how well they would work together. That question was emphatically answered with the release of Fetti, where verse after verse both emcees spit with purpose and dynamism, playing off each other perfectly. The word "fetti" is a slang term for money, and hustling is no doubt the name of the game here. Each track exhibits the duos aptitude for storytelling rap that walks one through their triumphs and struggles on the street. Fetti is an album filled with hard-hitting, straight-forward rap that showcases two emcees at the top of their game, and it's an album that will have our head nodding deep into 2019.
Essential Tracks: "Location Remote," "The Blow," "New Thangs."
18. Jeff Rosenstock — Post-
Jeff Rosenstock dropped an absolute barnburner of an album on the first day of 2018 entitled Post-, marking his third solo effort. Bolstered by robust pop-rock anthems and a fierce energy, Post- is as energizing and affecting an album as any released this year. Of all the tracks on this riveting album, there is one that stands out not only as a blistery rocker, but as one that is suffused with pointed lyricism and is telling of the sort of introspective numbers this album is overflowing with. "USA" conveys the frustration of the moment in a country whose ills, and divisions, have become more readily apparent than ever before. "Dumbfounded, downtrodden and dejected / Crestfallen, grief-stricken and exhausted / Trapped in my room while the house was burnin' / To the motherfuckin' ground," Rosenstock wails in the opening moments of "USA." The song is an absolutely perfect anthem of angst in the Trump Era, and Post- is the perfect album for these uncertain times.
Essential Tracks: "USA," "9/10," "All This Useless Energy."
17. Mac Miller — Swimming
The world lost not only an incredibly gifted artist this year, but a genuine and wonderful human being, with the passing of Mac Miller. Gone at the young age of 26, the Pittsburgh-born rapper had wowed us album after album, and was surely becoming one of hip-hop's most compelling acts. Mac Miller was your favorite rap star's favorite rap star. Cherished by those lucky enough to cross paths with Mac, many notable artists (SZA, Vince Staples, Lil B, Ab-Soul, Riff Raff, etc.) turned to him for beats in his role as a record producer under the pseudonym Larry Fisherman. The depression that Mac struggled with his whole life, and that eventually got the better of him, is evident throughout Swimming. On the opener "Come Back To  Earth," he sings "I just need a way out of my head, I'll do anything for a way out," and there are also more than a few alludes to his then-recent break-up with Ariana Grande. Swimming, however, isn't bogged down by melancholy or malaise, but rather hinted at a potential turning point in Mac's life, where he was beginning to see the light at the end of the tunnel (a fact that makes his passing even harder to swallow). "Every day I wake up and breathe / I don't have it all, but that's alright with me," he spits on "2009," a track where Mac ponders all he has learned throughout life. On "Self Care," co-written Dev Hynes of Blood Orange, Miller repeats the phrasing "Hell yeah, we gonna be alright." There were signs that Mac was finding a way to become comfortable in his own skin, and Swimming serves as a celebration of all that he had accomplished, rejoicing on the tremendous "What's The Use" (with guest appearances by Thundercat, Snoop Dogg, and Syd), "When I had nothing shit it wasn't so funny / Made a promise to the homies nobody go hungry / Look how far we came, still they throwin' dirt on my name / But it never worried my brain." Swimming has appropriately received a posthumous Grammy nomination for Best Rap Album for 2018, and will, along with the rest of Mac's catalog and work, live on as a memorial to a brilliant artist. R.I.P. Mac, gone but never forgotten.
Essential tracks: "What's The Use?," "Ladders," "2009."
16. Mitski — Be the Cowboy
Mitski's fifth album, Be the Cowboy, is easily her best one yet. It's hard to make such a statement knowing that her previous releases — 2014's Bury Me at Makeout Creek and 2016's Purbety 2 — were so goddamn good. On Be the Cowboy one gets the sense that Mitski wants us to experience the most personal parts of her, in all their raw and unpolished form. However, the arrangement of the songs on the album, their lyrics and the ways in which Mitski conveys her emotion feel anything but unpolished. There's the emotion and then there's the music, right? Despite the short nature of her songs (they average around two minutes), and the pared down soundscapes, the deliberate ways in which she executes her minimalistic style speaks to Mitski's talents. Her choice of words appear meticulous, despite their restless nature, and the production and formidable soundscapes are rich and lush, despite their low-key feel. The overarching narrative on Be the Cowboy is one of love, and one of Mitski's greatest talents is her ability to convey complex, often heartbreaking emotions in pleasing ways. Feelings of building and losing, hurt and pleasure, stagnating and changing run like a river through the album. Songs like "Why Didn't You Stop Me?," — where Mitski understands that she broke up with her lover but laments that he didn't chase after her — and "A Pearl," — where she acknowledges she is distant and realizes it hurts her lover — are illustrative of this albums poignant theme. On Be the Cowboy it feels like Mitski has been walking through life, collecting all these facets of love — the hurt, the joy, the uncertainty — and has chosen this collection of 14 songs to speak to us of what she has found. On the albums closing track, "Two Slow Dancers," Mitski sings: It would be a hundred times easier / If we were young again…To think that we could stay the same / But we're two slow dancers, last ones out. It's a powerful close to an equally powerful album and like the title of her song "A Pearl," the words, imagery and emotion that she leaves you with on Be A Cowboy are the pearl that lingers within you long after the music has faded.
Essential Tracks: "Geyser," "A Pearl," "A Horse Named Cold Air," "Nobody."
15. Khruangbin — Con Todo El Mundo
From the opening rapid drum snare to the faint, airy vocals that close out the album, Khruangbin's Con Todo El Mundo is an album flush with warm and inviting psychedelic vibes. Short on lyrics, heavy on impeccably smart guitar, infectious bass, and drumming that is genius in its simplicity, the album basically functions as a lengthy and pleasant sway from side-to-side. Rife with whispered vocals, surf riffs, spoken word, ethereal instrumentals, and laid-back vibes, what the Houston-birthed trio has crafted on this album can only be described as fresh, exciting and uplifting. Songs like "August 10" and "Maria También" aptly display the bands diverse influences. "August 10" flirts with Cuban Soul while "Maria También" toys with Iranian Pop, these two songs only the tip of the iceberg in terms of the deep well of musical influences that Khruangbin draws its inspiration from. Khruangbin's formula across their last two albums (we highly recommend you check out 2015's The Universe Smiles Upon You!) has been to define a style of music that knows no borders, that is truly wordly. It's an approach that has garnered Khruangbin critical acclaim, and several notable live performances, including a show-stealing set at last year's Glastonbury Festival. Khruangbin has doubled-down on this musical tactic on Con Todo El Mundo — With All The World, roughly translated — taking their Thai Funk-centered approach to creating music that they began in a Texas barn and blending it with reflections of the greater world. If there were an album released in 2018 that has a chance of soothing the collective angst currently engulfing the world, Con Todo El Mundo is it.
Essential Tracks: "Lady and Man," "Friday Morning," "Evan Finds the Third Room."
14. Oh Sees — Smote Reverser
It's another year and another stellar album from the California psychedelic rock group Oh Sees under their new, shortened moniker. On what we argue is their most notable effort yet, Oh Sees' Smote Reverser feels like a follow-up, or maybe the demon child of, 2017's thunderclap of an album Orc. On Smote Reverser, the impression is that this current lineup of band members have fully expanded into their prog-metal personas they laid the groundwork for in Orc. The album feels like the Oh Sees have stepped through a mystical portal of rock and been transported somewhere otherworldly and dark. The fuzzy, krautrock-flavored soundscapes put forth on Orc have been catapulted into the Milky Way on Smote Reverser with the Oh Sees' fully embracing the new cosmic landscape before them. There's further exploration of the wicked double-drummer dynamic, unhinged rocking out, interludes into blues and punk, distorted synths, and tortured guitar blasts, and new ways in which ringleader John Dwyer explores his vocals, oftentimes swapping out the role of singer for one of narrator. There's a ton of new Oh Sees packed into Smote Reverser, and 21 albums in, it feels like this group is not only evolving, but redefining its musical habitat as it grows. Trust us, put Smote Reverser on blast and don't turn it off until its final, fiery note fades into oblivion.
Essential Tracks: "Anthemic Aggressor," "Sentient Oona," "Overthrown."
13. Lil Wayne — Tha Carter V
It has been awhile since we've spent time in Wayne's World, and because of that it became easy to forget just how dazzling Lil Wayne can be when he's at the top of his game. Luckily, the release of Tha Carter V this September acted as an overt reminder of just what sort of talent we are dealing with here. While much of the hype regarding the album is focused on the formidable track "Mona Lisa," featuring Kendrick Lamar, which pairs two of the greatest to ever do it together, we cannot get over Wayne's verses on "Dedicated." As self-assured a track you will come upon, "Dedication" is a celebration of all Wayne has accomplished, accentuated by the fact it samples 2 Chainz's "Dedication," which is itself an ode to Wayne, and also employs the use of a clip from one of President Barack Obama's 2009 speeches in which he stated: "Our kids can't all aspire to be LeBron or Lil Wayne." There is a lot to chew on with The Carter V, an album comprising 19 tracks and featuring assists from Swizz Beatz, XXXTentacion, Wayne's mother Jacida Carter, Travis Scott, Nicki Minaj, the aforementioned Kendrick Lamar, Sosamann, Wayne's daughter Reginae Carter, Snoop Dogg, Ashanti, Mack Maine, Nivea, Post Malone, and Gucci Mane, but we have drinked fully from the cup of The Carter V and are happy to report back that it's all good. Wayne came so strong with Tha Carter V, ensuring it will be a  long time before we forget how talented he is again.
Essential Tracks "Dedicate," "Mona Lisa with Kendrick Lamar," "Uproar," "Can't Be Broken."
12. Sleep — The Sciences
The Sciences is the fourth studio album from the California metal band Sleep, and it was a long, long time coming. The album was released – unannounced – on April 20th, 2018 through Jack White's Detroit-based record label Third Man Records after a twenty year hiatus. The last time we came upon Sleep they had just released the illustrious, hour-long 1998 marvel "Dopesmoker," a track we still to this day remain in awe of. Considered many to be in a genre of music called "stoner metal" (the intro to the album's opener "Marijuananaut's Theme" is the sound of a bong hit being ripped!), Sleep's brand of hard rock is entirely hypnotic and all-consuming. It is the sort of metal that you can get deeply lost in, riding each raucous wave unto the next. There are two instrumental tracks on The Sciences, "The Sciences" and "The Botanist," that are both stunning and highlight how extremely talented guitarist Matt Pike is. In a day and age where hype is often divvied out unwarranted and with disregard, Sleep proved through The Sciences why they have earned legend status, an album that was authentically worth the two decade wait.
Essential Tracks: "Marijuananaut's Theme," "The Botanist," "Sonic Titan."
11. Royce Da 5' 9" — Book Of Ryan
Detroit native Royce Da 5'9" has been busy this year, surely making the most of his time under the spotlight. Beyond releasing an album with DJ Premiere, the second in their Phryme series, Royce put out a tremendous solo album entitled Book of Ryan that is chock full of hits. There's "Caterpillar," which features Eminem spitting as if he were still in his prime, the squad banger that is "Summer On Lock" featuring Pusha T, Jadakiss, Fabolous, and Assasin, and "Cocaine," a song rife with ultra smooth soundscapes and an impactful personal narrative. Book of Ryan is an album that, we believe, will continue to grow in legend as time moves on, considering the album captures consummately just how phenomenal Royce is when he leans into his work. This is the artists definitive work of art to this point, and that's saying a lot from such a tireless, and prolific emcee.
Essential Tracks: "Caterpillar (with Eminem and King Green)," "Cocaine," "Summer on Lock (with Pusha T, Jadakiss, Fabolous, and Assasin)."
10. Stephen Malkmus – Sparkle Hard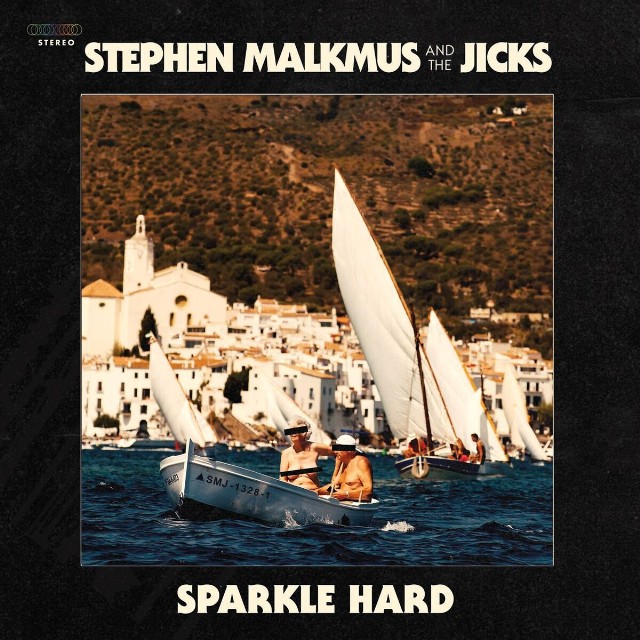 It's amazing to think that decades after Pavement was the young "it" indie rock band of the 90s that Stephen Malkmus may have just released his best solo effort to date. Intrinsically linked forever to Pavement, and its place in the 90s musical lexicon, Malkmus has never been one to be moored to his past like other artists who never shed the shackles of that era. Across seven solo albums he's always been the one thing about his music that has been fluid. Pavement still thrives, albeit caught up in the nostalgia of the 90s, but Malkmus is decidedly anchored in the present day. On Sparkle Hard, Malkmus treats the listener to ornate piano arrangements on songs like "Cast Off," driving bass grooves on songs like "Bike Lane" and "Rattler," and inviting string arrangements on songs like "Solid Silk." There's an "of-the-moment" feel to Malkmus' latest offering, and a decidingly pleasing and effortless groove to his songs. Paired with Malkmus' characteristically seamless delivery to his vocals (see: "Middle America") and the variations on the guitars from fuzz to funk to just good-natured rockabilly, Sparkle Hard exemplifies a Stephen Malkmus who, decades later, is still enjoying himself and the music he makes.
Essential tracks: "Middle America," "Bike Lane," "Solid Silk," "Shiggy."
9. Pusha T— Daytona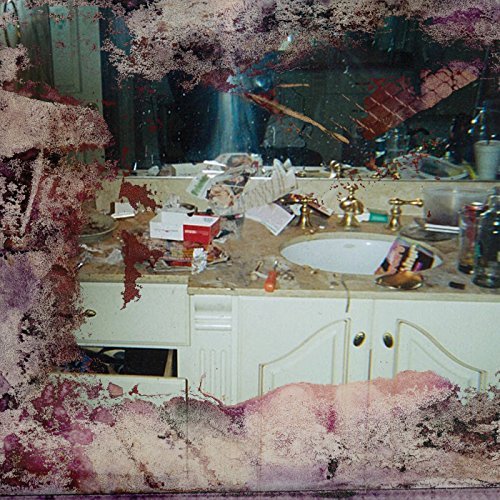 Pusha T, the Norfolk, Virginia rapper (formerly of The Clipse) set hip-hop on fire in 2018. Amid what Pusha T described as a "surgical summer," he released one of the greatest hip-hop albums of the year, and then followed it up with arguably the most potent and humiliating dis-track of all time ("The Story of Adidon" set to the instrumental of Jay-Z's "The Story of O.J." and aimed directly at Drake…a must listen!). Another album produced during Kanye West's aforementioned "Wyoming Sessions" (see Nas' Nasiir, #46), Pusha T's third album Daytona is far and away his best. It took rap fans but a few hours to conclude that Daytona was an instant classic upon its release, as it is an album with absolutely no weak verses, jaw-dropping lyrical wordplay in Pusha's trademark menacing tone, and some of the best beats we have come upon all year. Say what you will about Kanye (and we have plenty of thoughts ourselves…), it is work on albums such as Daytona that make you almost forget about his incessant tomfoolery. Almost. Not only is his production impeccable across the EP-length seven tracks, Daytona finds Kanye stepping up to the plate lyrically. On the outstanding "What Would Meek Do" he sets up Pusha for a superb verse with, ""Ni**as talking shit, Push, how do you respond?" which is followed by Pusha returning the favor teeing up Kanye for an equally hard-hitting verse. Daytona exemplifies how well Pusha and Kanye work together and solidified the fact that  the cocaine rap master, Pusha T, is a legend in his own time. And if you know, you know…
Essential Tracks: "If You Know You Know," "The Games We Play," "What Would Meek Do?"
8. Big Red Machine — Big Red Machine
Big Red Machine is the debut full-length release for the collaboration between Bon Iver's Justin Vernon and The National co-founder Aaron Dessner (a potent duo right there!). The album features contributions from the likes of Phoebe Bridgers, Bryce Dessner, Lisa Hannigan, Rob Moose, Arcade Fire's Richard Reed Parry, and This Is the Kit's Kate Stables. Big Red Machine has been a long time coming, an idea Vernon and Dessner had been tooling with for almost a decade. It all began when Dessner sent Vernon a rough sketch of a song for the Dark Was the Night charity compilation album. From that humble beginning was birthed a monster of an album, one that is graceful, touching and uplifting, big on heart, and rife with surprisingly catchy hooks ("We better not fuck this up" and "Well, you are who you are" for instance). Quite appropriately, the music throughout the album's captivating ten tracks sounds like what you would expect, Vernon's heart-wrenching falsetto and driving melodies laid atop of the sort of busy and reverberating soundscapes we have come to know and love from both Vernon and Dessner. But there is a lot more going on in regards to this release, as this project is part of something referred to as People, a large community of artists that has been collaborating for years. This being the case, we expect (and hope) that Big Red Machine isn't simply a one-off project for Vernon and Dessner, but something long-lasting and bigger, as vast and as intriguing as the beautiful music found on this wonderful album.
Essential tracks: "I Won't Run From It," "Gratitude," "Hymnostic."
6. Kacey Musgraves — Golden Hour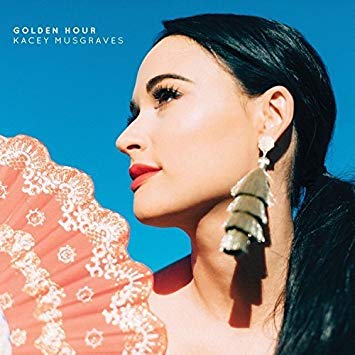 It isn't often that a bonafide country star breaks into our year end Best-of compilation, but the Texan singer/songwriter Kacey Musgraves is no ordinary country star (and we aren't country haters, just lean other ways…). We do wonder if it is correct to pigeonhole Musgraves' latest album, her third (not counting a holiday collection), as simply another country album. Labels, in life and in music, can be limiting, and Musgraves' best offering to date is a piece of art that we feel is something everyone should open their hearts and minds to. We are not alone, as the label on which Musgraves' Golden Hour was released, MCA Nashville, made a conscious decision to not push the album to country radio. This album, they knew forthwith, was for the masses. Golden Hour, and Musgraves with it, have taken flight, for not only has there been critical acclaim for what she has created, but the album has been nominated for the Grammy Award for Album of the Year (a big deal for a so-called country album!) as well as Best Country Album, with the album's first two singles, "Butterflies" and "Space Cowboy,",receiving nominations for Best Country Solo Performance and Best Country Song, respectively. We urge you to get lost in this beautiful album, to soar through the sensuous opener "Slow Burn," the entirely relatable "Lonely Weekend," and onwards to the unmitigated pinnacle of the album, the wondrous 'Space Cowboy." Golden Hour is an album that makes our soul cry with each listen, and our heart swell.
Essential Tacks: "Space Cowboy," "Slow Burn," "Rainbows."
6. Parquet Courts — Wide Awake!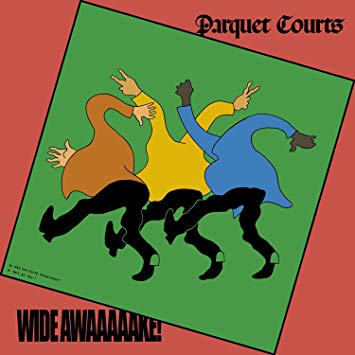 Parquet Courts latest album Wide Awake! is an exceptionally bold punk-rock artistic statement. Lyrically astute and instrumental heavy, the album is thoughtfully infused with themes of our current times: gun violence, climate change, the power of money, and an overarching despair and anger with the current state of affairs. Produced by 19-time Grammy nominee Danger Mouse, Parquet Courts' sound on Wide Awake! has been notably sharpened and amplified by the talented producer's deft hand. Perfectly enhancing all that has made Parquet Courts great while opening up new avenues of musical exploration, Danger Mouse aids in guiding Wide Awake!'s songs as they dance effortlessly from punk to funk and beyond. Raucous and brazen, political and fun, Wide Awake! wows the listener with 13 terrific songs. Take the opener "Total Football," for instance, where singer-guitarist Andrew Savage powerfully shouts towards the songs end: "Collectivism! And autonomy! Are not mutually exclusive! Those who find discomfort! In your goals of liberation! Will be issued! No apology!" The song is a powerful opener to an equally powerful album and "Total Football" does an excellent job of setting the tone for all that comes thereafter. Parquet Courts are an absolutely remarkable band that succeeds because they excel at making you feel everything all at once with their music. The amount of heart, raw emotion and protest spirit packed into Wide Awake! shows why Parquet Courts are one of the greatest bands out there right now. This albums message could easily be boiled down to one singular thought: to all those out there who are trying to keep the people down, know that we are very much WIDE AWAKE!
Essential Tracks: "Wide Awake," "Before The Water Gets Too High," "Back To Earth," "Tenderness."
5. Phosphorescent — C'est La Vie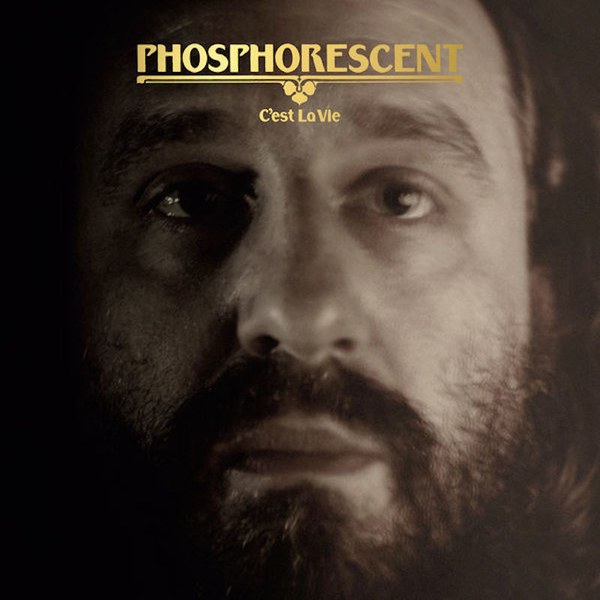 The sort of music that Phosphorescent's Matthew Houck creates is delicate, intricate, thoughtfully arranged and often times witty. With his latest album, C'est La Vie, Houck has taken that recipe to new heights. Five years after the release of his previous, much-loved album Muchacho, C'est La Vie finds Houck married, a newly minted father, no longer in Brooklyn and living in Nashville, TN, and crafting good-natured melodies that sing to his newfound comforts and happiness. While the rest of Houck's contemporaries seem to be crafting music influenced by the current state of affairs in the U.S., Houck has taken a more grounded approach to his music, focusing on what he knows best: family-life. The album he has created is rich and diverse in terms of its offerings, with several notable songs pushing the limits of his alt-rock sound. "New Birth in New England" stands out because of its joyous, upbeat and blissful sound. It's a more uptempo offering from Phosphorescent, with a giddiness and pulse that bucks the thoughtful atmospheres the artist is known most for crafting and one can't help but tap into the current of delight that Houck has been enjoying while listening to the song. "Around The Horn" is notable due to the fact that the song is dramatically different than anything Houck has ever done before. It's an 8 minute psych-rock extravaganza, and while a departure for him, this sort of adventurous rocking is apparently right in his wheelhouse, as he nails it perfectly. There is a maturity to the album's songs compared to Muchacho — most likely gained from the experiences of fatherhood mixed with the five year gap between albums – but the songs that Houck presents on C'est La Vie are nonetheless clever, creative, and confident. C'est La Vie translates roughly as "such is life," and as is evident on the songs on Phosphorescent's latest album, Houck's willingness to accept life's battles and sing of the lessons learned is never in doubt.
Essential Tracks: "Around The Horn," "New Birth in New England," "C'est La Vie No. 2," "My Beautiful Boy."
4. Janelle Monáe — Dirty Computer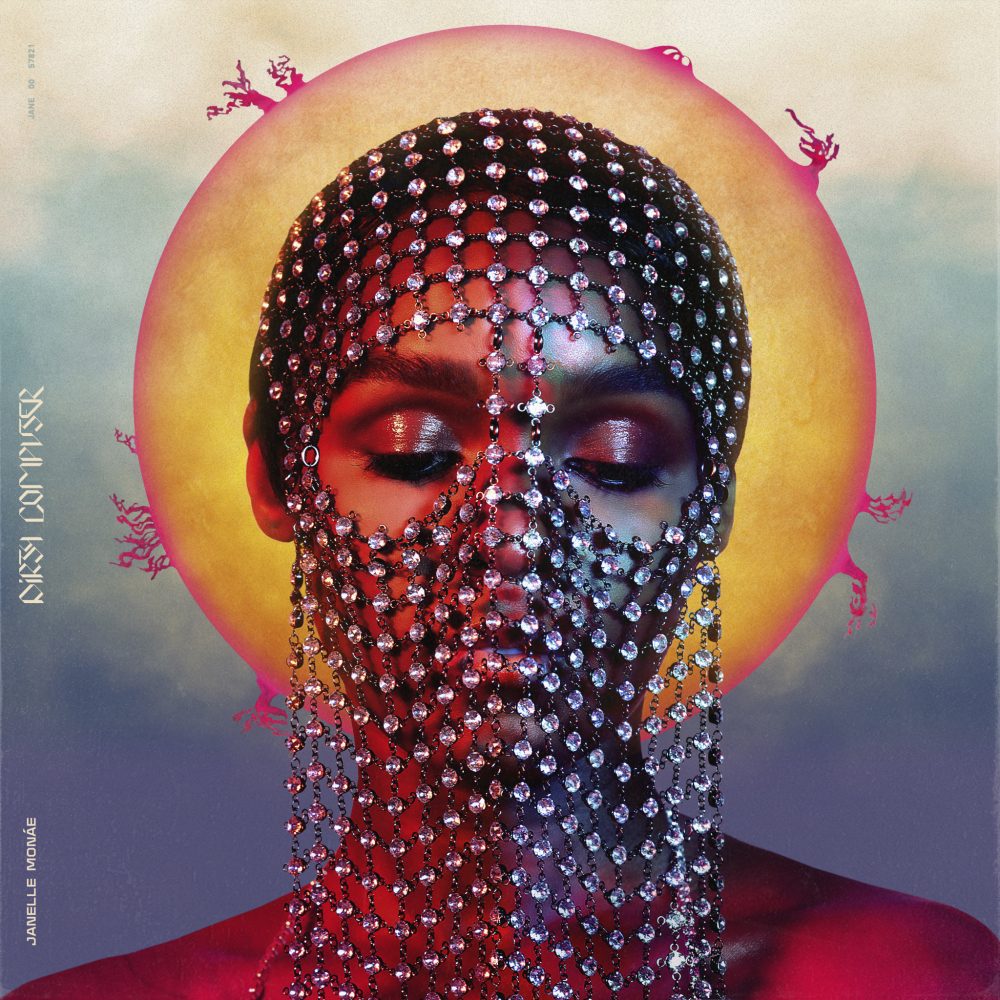 After almost a decade of being a self-proclaimed android, the dynamic Renaissance woman Janelle Monáe, stripped herself bare this year and revealed that she is a "free ass motherfucker" while in turn, dropping her most personal and self-revealing album to date, Dirty Computer. Heavily consulting with Prince prior to his death to create this brave and enticing masterpiece, we hear a vulnerable Monáe on the album (as heard on the gentle "So Afraid"), but also one who is proud and confident (as heard on tracks like "I Like That" and "Crazy Classic Life"). Unapologetic in her appreciation of self, Dirty Computer finds Monáe, a fierce pansexual woman, firm in her convictions and ready to fight for all those who feel like they do not have a voice. Dirty Computer features collaborations from Grimes, Thundercat, Brian Wilson, Zoe Kravitz, and Pharrell to name a few, and brings new sounds and excitement to what is already a roller-coaster of diverse musicality. The album is a tour-de-force showcasing a plethora of themes including individuality, sexuality, self-love, politics, inclusivity, LGBTQism, feminism and activism, all while incorporating the multifarious talents (spoiler alert: she can spit!) and breadth of our ingenue Janelle Monáe.
Essential Tracks: "Make Me Feel," "Crazy Classic Life," "Django Jane," "I Like That."
3. Spiritualized — And Nothing Hurt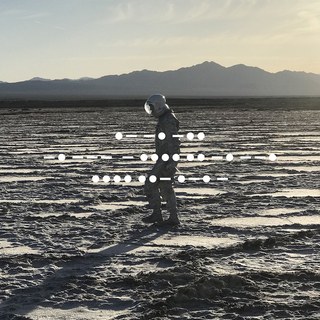 Almost twenty years after dropping Ladies & Gentlemen We Are Floating In Space, a timeless piece of art certified classic (by us!), English space rock legends Spiritualized have another classic album on their hands with 2018's And Nothing Hurt. Spiritualized frontman J. Spaceman, a.k.a. Jason Pierce, leaned into the crafting of the band's eighth studio release with all he had. Meticulously arranging the lush soundscapes that encompass And Nothing Hurt while alone in his home studio, the album is a throwback to Spiritualized's late-90's heyday with the intergalactic aesthetic and the ornate arrangements that are all-embracing and flat out beautiful. The opening track "A Perfect Miracle," along with the subsequent "I'm Your Man," just might be the best one-two punch to commence an album in 2018, and from there the album continually soars to sumptuous heights. And Nothing Hurt (the title is a nod to the epitaph of Billy Pilgrim, the hero of Kurt Vonnegut's seminal novel Slaughterhouse Five) is Spiritualized's first album in six years, since 2012's Sweet Heart Sweet Light, and Pierce has suggested that this may be their final album. If so Spiritualized are truly going out on top. Sadly, And Nothing Hurt is of such breathtaking quality that hanging it up at this point just doesn't feel right, as Pierce and Spiritualized obviously have so much more to offer.
Essential Tracks: "Perfect Miracle," "I'm Your Man," "Here It Comes (The Road) Let's Go."
2. David Byrne — American Utopia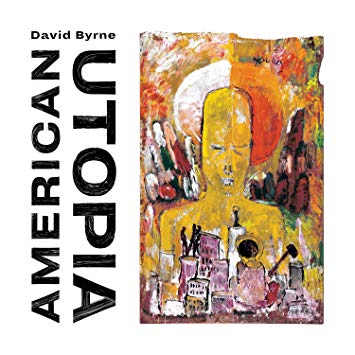 This year David Byrne, the 66 year old former frontman of The Talking Heads, released his first true solo album in fourteen years, American Utopia. As welcome as this brilliant new release was to longtime fans of the prolific artist, so too was the news that he was to embark upon an eighty-plus date world tour in support of the album. Unsurprisingly, The American Utopian tour was breathtaking, a meticulously produced and executed work of performance art that NME exclaimed it "might be the most ambitious and impressive live show of all time" (and we certainly understand why). Bolstered by a few Talking Heads classics, the lion's share of the tour focused on the plethora of marvelous songs that comprise Byrne's latest release. American Utopia is part of a larger multimedia project called "Reasons to Be Cheerful," and features contributions from Brian Eno, Jam City, Oneohtrix Point Never, and Sampha, with an aim of presenting unique and ultimately positive ways to look at the world. A response to the uncertain political climate, American Utopiadoesn't shy away from the fact that the world feels as if it's on fire (where, "The judge was all hung over / When the president took the stand / So he didn't really notice / When things got out of hand"). But rather than allow despondency to overwhelm, the album serves as a reminder that "Every day is a miracle" and celebrates the power of companionship ("Now everybody's coming to my house / And I'm never gonna  be alone"), In true Byrne fashion genres are blended seamlessly across the album, and afrobeat, funk, electropop, disco, and rock are conjoined to birth instant classics such as "Everybody's Coming To My House," "I Dance Like This," and "Gasoline or Dirty Sheets." It is amazing that David Byrne's music still feels so fresh and inspired this late into his career, and that on American Utopia he has somehow redefined himself once again. It is an extraordinary album, serving as a testament to his Byrne's power and highlighting his unflappable spirit.
Essential Tracks: "It's Not Dark Up Here." "Everybody's Coming To My House," "Gasoline or Dirty Sheets," "I Dance Like This."
1. Kamasi Washington — Heaven and Earth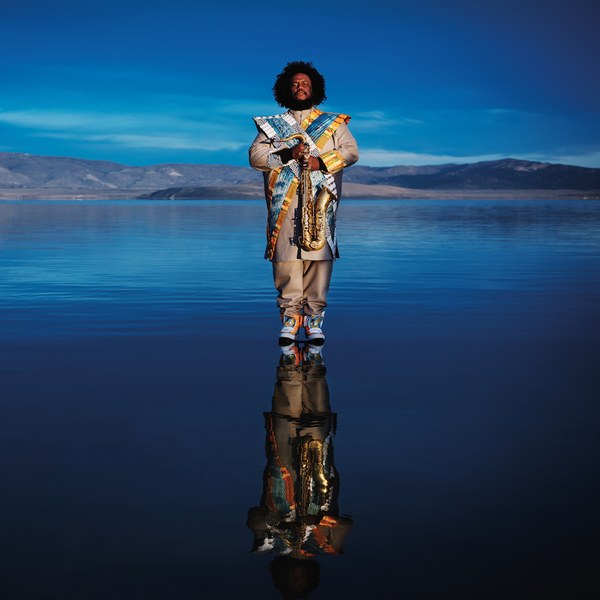 Heaven and Earth, the second full-length release for the Los Angeles jazz saxophonist Kamasi Washington is a masterpiece of a double album. On the heels of the release of his critically acclaimed debut The Epic, and a must-listen to EP entitled Harmony of Difference, Washington has dramatically upped the ante with his latest, a concept album brimming with dazzling musicianship. Heaven and Earth is steeped in a dualism of ideas, one being a reality that we know all too well (Earth), and the other, the quinnessential and idyllic realm beyond (Heaven). It is an album about changing your reality through changing your perception. In an interview with The GuardianWashington explains, "If my thoughts and dreams can affect the world, that means essentially I am making my own world for myself. The world isn't what the world leaders want it to be; it's what we all make it to be. Those people don't really have power, we give them their power. If we all took that mentality of, 'I'm going to make the world the way it's supposed to be, to the best extent that I can do it', true change could happen." In this way, Heaven and Earth is also about taking the power back. Yes, Heaven and Earth is revolutionary music, protest jazz if you will — and in this way Washington's latest album is entirely inspiring. Yet, the album lives on a variety of planes, and simply succumbing to it on a visceral and aesthetic level is pacifying for the soul. Take the sprawling odyssey that is "The Space Traveler's Lullaby" for instance, a dense and patient, yet entirely overwhelming, track that persistently exists on the edge of eruption. Or the buoyant, downright whimsical take on famed trumpeter Freddie Hubbard's "Hubtones," which meanders unto dizzying and blissful plateaus. If you are not familiar with Kamasi Washington by now, then Heaven and Earth is your entryway into Washington's genius and an album whose reach and marvel will continue to impact you. Washington is bringing his brand of jazz to the masses. Working with Kendrick Lamar on To Pimp a Butterfly surely gave Washington an allowance of notoriety, but the his otherworldly talents are the driving force behind his accent to where he currently resides, at the helm of America's modern jazz revival.
Essential Tracks: "Fists of Fury," "The Space Traveler's Odyssey," "Street Fighter Mas."