Presenting in its entirety, Across the Margin's selections for The Top 50 Albums of 2017…
Let's face it, much like 2016, 2017 has been, in many ways, a son of a bitch. In a year where the country feels divided like never before, it would benefit us all if we leaned upon the ultimate of all unifiers. That thing that transcends creed, race, social status, and income: Music. Music has always had the remarkable power to not just unify, but to, in times of need, heal. To provide an escape from the madness, and also, in this current climate in the United States — act as the soundtrack of The Revolution! Once again, whittling down this year's musical bounty to a choice fifty was challenging to say the least, but we are proud to present to you the albums which received the most play over here at Across the Margin in 2017. So, let's get into it and drop the needle… ((In lieu of an honorable mention list, we just wanted to share some of our other favorite albums that landed just outside of the Top 50, albums such as Metz's Strange Peace, Destroyer's ken, Stormzy's Gang Signs & Prayers, Magnetic Fields' 50 Song Memoir, Sampha's Process, Hiss Golden Messenger's Heart Like a Levee, Migos' Culture, Perfume Genius' No Shape, Freddie Gibbs' You Only Live 2wice, Jason Isbell & The 400 Unit's The Nashville Sound, Oddisee's The Iceberg, Vijay Iyer's Far From over, Bjork's Utopia, Broken Social Scene's Hug of Thunder, Big K.R.I.T.'s 4eva Is A Mighty Long Time, and especially Big Thief's Capacity and Aldous Harding's Party.))
50. Sinkane – Life & Livin' It
"If we illuminate ourselves / We'll overcome / Find something to love / And love someone," Sinkane (born Ahmed Abdullahi Gallab) sings on the terrifically inspiring "U'Huh," the track that acts as the anchor to Life & Livin' It, his sixth studio release. Sinkane initially caught our eye with his percussion work with bands such as Caribou, Of Montreal, and Yeasayer, and then went ahead and stole our hearts acting as the bandleader and musical director of the Atomic Bomb! Band, which plays the music of Nigerian funk legend William Onyeabor, a band which includes David Byrne, Money Mark, Damon Albarn, Dev Haynes (aka Blood Orange), and Alexis Taylor, amongst others. Forging off on his own, Sinkane's solo work has been nothing short of phenomenal, culminating this year with Life & Livin' It, a soulful and inspiring album which highlights his silky smooth vocals and dynamic beats, soundscapes which range throughout the album from disco, to bossa nova, to dub and beyond.
Essential Tracks: "How We Be," "U'Huh," "Moonstruck."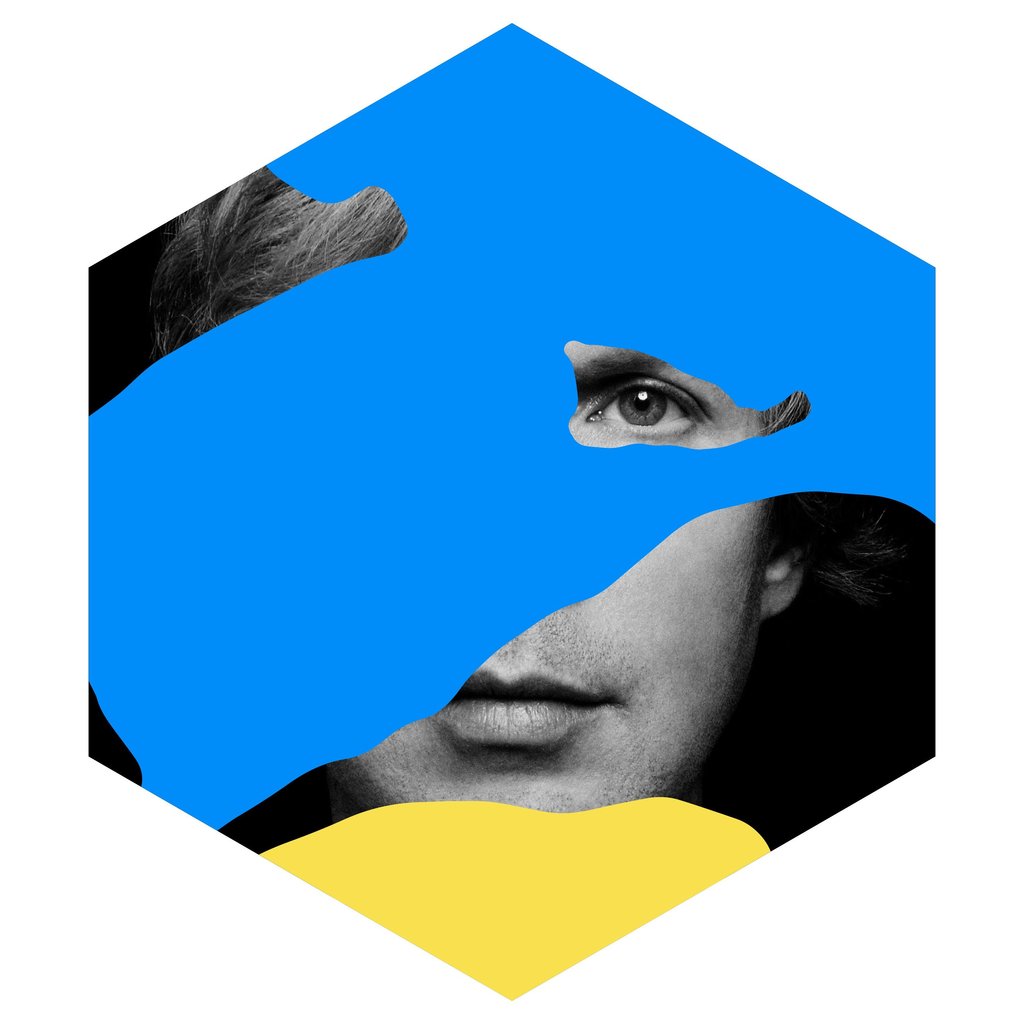 49. Beck – Colors
Beck's latest release Colors doesn't find him, once again, recreating himself or opening up his freakish talents into new genres and capabilities as he has done time and again. But rather, the multiple Grammy-award winning artist pieced together what can aptly be described as an exceptional and newfangled pop-rock album. Beck fans were left eagerly anticipating the album since 2015, when Beck unleashed a taste of the project with "Dreams," a song that cries out for the employment of a disco ball, and then a year later with the release of "Wow," a track which seems to pull from a myriad of Beck's past albums such as Odelay, Midnight Vultures, and Guero. In mid-October, the complete project was finally revealed, and while Colors is as mainstream an album as the artist has ever crafted, Beck's chart-topping ambitions do not manifest themselves as inhibiting, but rather as a liberating breath of fresh air and as fun and danceable as anything he has ever put out. Colors is an all-too-often underrated gem of a release, further bolstering Beck's twelve album, twenty-five year remarkable career.
Essential Tracks: "Dear Life," "Wow," "Dreams."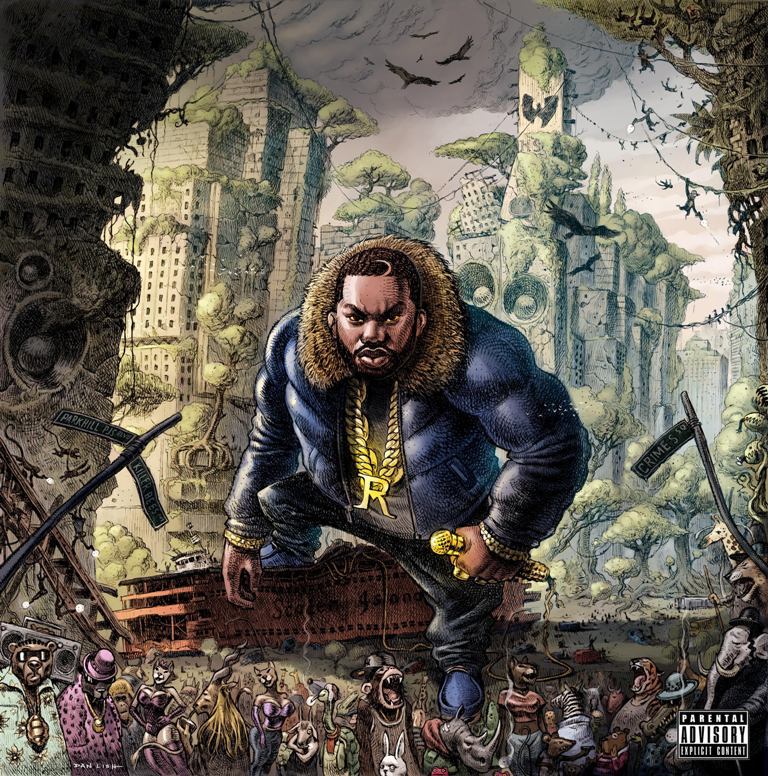 48. Raekwon – The Wild
"Yeah, back at it, right? / In rap mode again / Ill wild dimension where / We do this to the maximum skill level / That literature gotta light shit up / The Wild…The Wild right, the jungle with no rules."
For better or for worse, hip-hop has evolved and taken a different shape over the last thirty years. You'll often hear fans of the genre clamoring for artists and tracks from one of its golden ages, hence you have these same fans — young and old alike — demanding for '90s hip-hop whenever they yearn for beats and rhymes. Raekwon's seventh studio album, The Wild, is a return to that urban grassroots sound that set the Chef apart, on par with his classic Only Built 4 Cuban Linx and its 2009 sequel, Only Built 4 Cuban Linx 2. There are guest MCs and R&B singers abounding on this album, including Cee Lo Green, Lil Wayne, and Andra Day, but no accompanying members of the Wu-Tang Clan. Perhaps this is Rae's effort to firmly stand on his own feet, differentiating his path from those of the Wu MCs he's rapped alongside since the beginning with 36 Chambers. And this differentiation is no indication that he's gone his own separate way in the rap game, but in a musical climate where so many hip-hop artists are looking for ways to reinvent themselves, Raekwon has found a way to maintain a contemporary sound without depending too greatly on the musical characteristics that defined the generation that came before, a hip-hop era during which he thrived musically. ((Written by Douglas Grant.))
Essential Tracks: "This is What it Comes To," "Marvin," "Visiting Hour."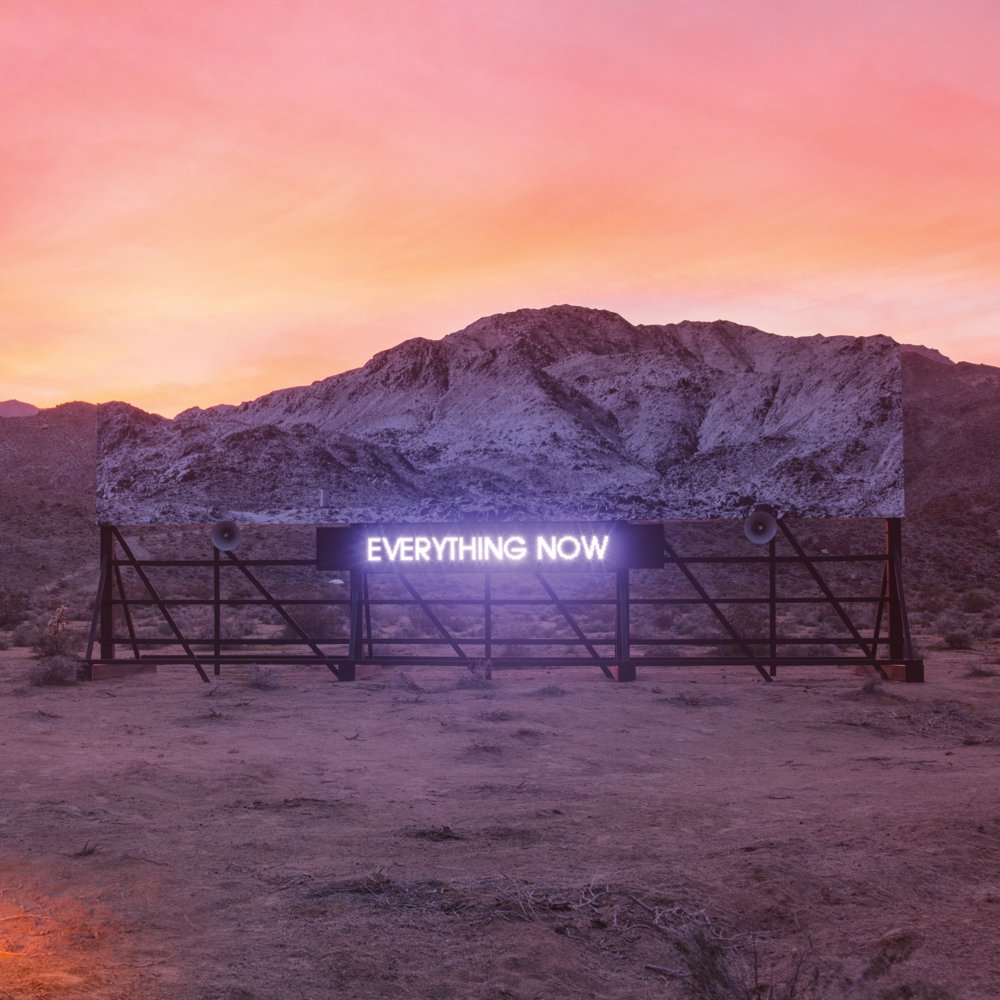 47. Arcade Fire – Everything Now
In mid August, we at Across the Margin were compelled to write an article defending what we believe was overly-harsh and unwarranted criticisms of Arcade Fire's fifth studio album Everything Now. A third of a year later, we relish the opportunity to double down on our stance placing Everything Now where it rightfully belongs, amongst the best albums released in 2017. Everything Now is an album that lives in the moment, addressing the ills of modern day society, and even going so far as to examining how Arcade Fire themselves fit into society's current conundrum. While deep and questioning, Everything Now is a album that rocks and hits hard ("Creature Comfort"!) and as we brazenly stated previously, "while the album's detractors may not be on board with the idea of a socially conscious and appropriately despondent Arcade Fire, this is exactly the version of the band we all need right now."
Essential Tracks: "Everything Now," Creature Comfort," "We Don't Deserve Love."
46. Barr Brothers – Queens of the Breakers
The Barr Brothers are a folk quartet founded in Montreal, Quebec consisting of Andrew and Brad Barr (of The Slip), Sarah Page and Andres Vial. Their third full-length album, Queens of the Breakers, is easily one of the most beautiful and affecting albums released of 2017. On the album's opening track, "Defibrillation," which features moving guest vocals from Lucius' Holly Laessig and Jess Wolfe, the band are found waxing poetically about life as "heartbreaking, soul-shaking, [and] overwhelming exhalation," while the equally impressive "Song That I Heard" walks through a series of brilliantly crafted verses that examine love's earliest moments and the ways in which life changes us as we traverse its bumpy roads. "You Would Have To Lose Your Mind" is laden with blissful meanderings, bundled tightly within an atmospheric haze that is all-embracing. Queens of the Breakers is flush with tracks upon tracks of fascinating introspection that reads like poetry laid without flaw upon gracefully composed soundscapes, and acts as proof that the Barr Brothers are a band that has come entirely into their own.
Essential Tracks: "Song That I Heard," "Kompromat," "You Would Have To Lose Your Mind."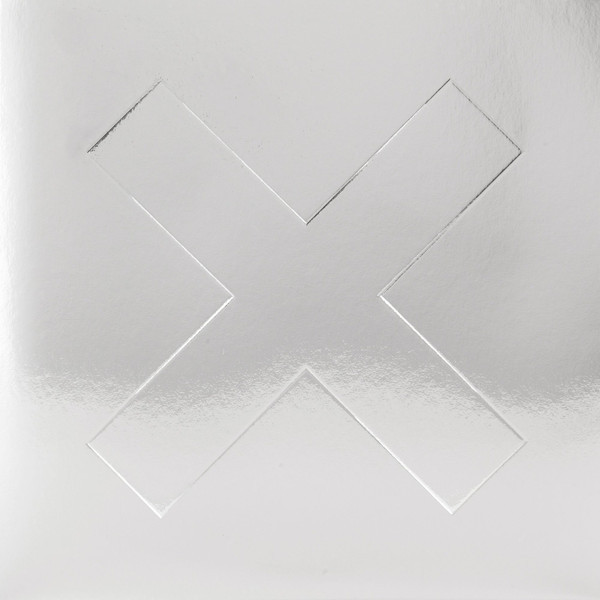 45. The XX – I See You
Pop introverts The XX create the kind of music that makes one believe that sad songs can make us all feel connected. They are best known for writing soft, reticent songs, minimal in scope and filled with echoed guitar and ambient soundscapes. Coming off of two widely-acclaimed albums — 2009's xx and 2012's Coexist — and a four year span that saw band member Jamie Smith (aka Jamie xx) put out a Grammy-nominated solo album entitled In Colors, The XX seemed prime to release another barnburner. 2017's I See You failed to disappoint, with The XX capitalizing on the success of Smith's solo efforts and using that energy to reinvigorate their songwriting. What resulted is an album that reimagines their characteristic sound, leaving the listener with a more wide-ranging, ample and energetic record then before. The introspection that made The XX famous is still there, but it's mixed in with exotic samples, deeper production, layers of synths and lyrics that inspire the listener as much as they emote. Like the album's very title, The XX's latest offering images us all stripped bare of our hang-ups and facades, leaving behind the truest essence of our self. And it's that essence that they attempt to sing to, getting at the heart of what makes us truly human.
Essential Tracks: "On Hold," "I Dare You," "Say Something Loving".
44. Nick Hakim – Green Twins
Northwest D.C. native Nick Harim's brand of soul music is as enigmatic as it is impassioned, and on his first full length release, Green Twins, he channels the gods of soul music — Marvin Gaye, Curtis Mayfield, Al Green, D'Angelo, and Otis Redding — while amending his own modern approach to the genre. We, like many, came to know Hakim through one of his earliest releases entitled "Cold," a song infused so deeply with the pain of heartbreak that we were taken back immediately, and now with Green Twins he has summoned more anguish and torment, but in the album lies beautiful moments of catharsis as well. Like in the sultry, yet dizzying, "Slowly," a true throwback to the 60s, or the slow funk appeal for forgiveness that is "Roller Skate." Green Twins is glued together by lush bass lines and atmospheric keys, and features excellent contributions from R&B singer NAIMA and the downtown NYC jazz group Onyx Collective (a collective of artists and musicians in NYC Founded By Isaiah Barr). Throughout the album, Hakim evokes the spirit and heart of gospel and soul music, and ultimately Green Twins is an honest, heartfelt album that displays in jaw-dropping clarity the vocal competence of a remarkably talented artist.
Essential Tracks: "Cuffed," "Needy Bees," "Bet She Looks Like You."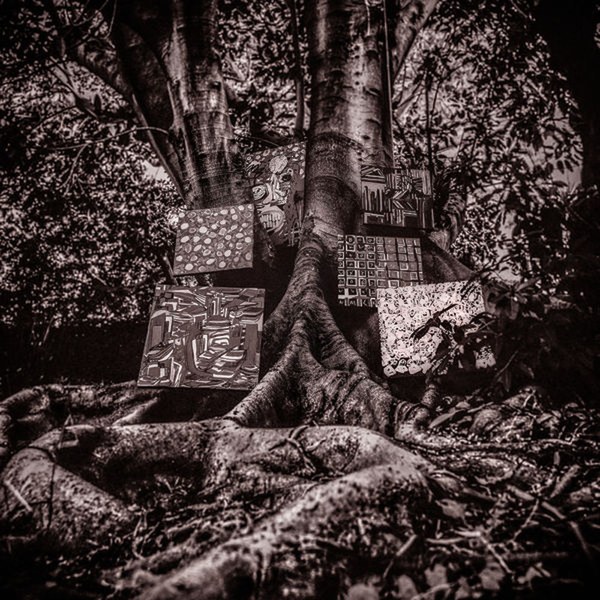 43. Kamasi Washington – Harmony of Difference
Kamasi Washington is a jazz wunderkind. He is, before our very eyes, transforming the genre and offering the most compelling personality in it since Terence Blanchard. His 2015 debut The Epicwas one of the more exciting jazz releases in two decades, breaking away from the soft jazz cellar that has corrupted the genre for a generation.The Epic was a living being as much as it was a record, harkening back to late-60s and early-70s Miles. To create a follow up that reached the same heights would be a trying task, and much like Miles followed up Bitches Brew with the more sparing and direct Jack Johnson, Kamasi's Harmony of Difference strips down the musicianship and style of his earlier work to create a potent, blunt record that is less massive in scope yet just as beautiful, and just as vibrant. While many listeners may focus on the expansive "Truth" (the only time in the album when Kamasi fully unleashes his virtuosic abilities, making the track that much more powerful), other standouts include the romantic "Knowledge" and the funky, slow tempoed "Desire," which highlights the emotional depths of Kamasi as an artist. The album may end up being a side note in Washington's brilliant career, an EP meant as bridge between The Epic and a future magnum opus, but it also stands alone as a lyrical, sumptuous, and passionate work of art. ((Written by Jonathan Marcantoni.))
Essential Tracks: "Truth," "Desire."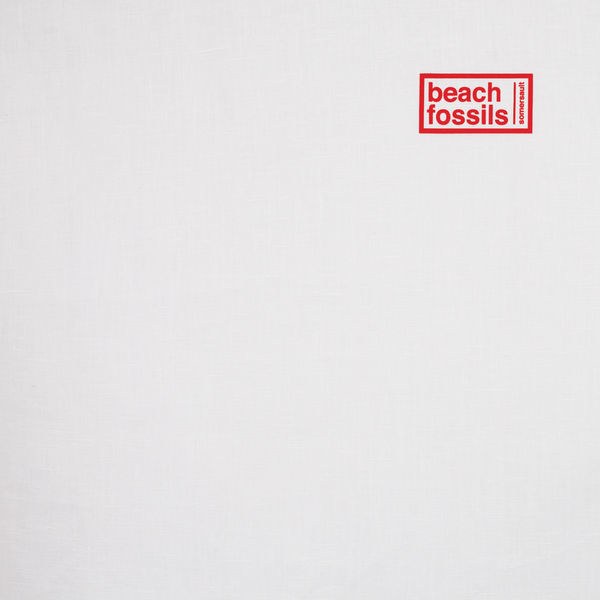 42. Beach Fossils – Somersault
The latest album from Brooklyn-based Beach Fossils is ambitious. With Somersault, it seems as if frontman Dustin Payseur aims to put forward something that stands apart not only from the band's previous two albums, but also from their peers under the Captured Tracks label who've managed to distinguish themselves in recent years (Diiv, Mac DeMarco, Wild Nothing). The tracks on Somersault are both hopeful and wistful in nature, letting listeners know that the band is in a comfortable place, the risk-taking having already paid off. The guest stars who accompany some of the tracks, including Slowdive's Rachel Goswell ("Tangerine") and rapper and producer Cities Aviv ("Rise"), help to facilitate a sense of natural progression throughout the album, using the past for reflection before continuing along organic pathways of artistic exploration: "Try to think about the past / Second to none I'm trying to / Make sense of this / And feel the way I feel about you / But still see the past for what it was." Somersault is versatile, with subtle genre-bending notes here and there that playfully interweave elements characteristic of symphony, jazz, hip-hop, punk, and '70s pop-rock. If Payseur is truly expanding on Beach Fossils' eclectic vision, then Somersault is certainly a step in the right direction. ((Written by Douglas Grant.))
Essential Tracks: "Social Jetlag," "Tangerine," "May 1st," "Sugar".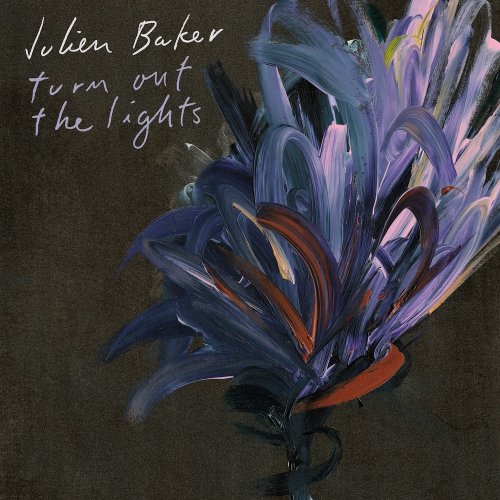 41. Julien Baker – Turn the Lights Out
It is truly unfathomable and nearly impossible for us at Across the Margin to get our head around the fact that singer/songwriter Julien Baker is only twenty two years old. The talent and grace she has displayed over the course of her brief but remarkable career is that of a seasoned veteran of the arts. While her debut album in 2015, Sprained Ankle, is excellent in its own right, her latest, Turn the Lights Out, is extraordinary. The arrangements on Turn the Lights Out are often sparse, putting the spotlight on Julien's alluring voice, and on the affectivity of her raw, sophisticated lyricism that delves deeply into substance abuse, self-doubt, mental illness, and grappling with her faith. A gorgeous portrayal of pain and learning to love oneself and one's sicknesses, Turn the Lights Out is devastating and uplifting simultaneously, and top to bottom, a remarkable album.
Essential Tracks: "Sour Breath," "Appointments," "Turn Out The Lights," "Shadowboxing."
40. Kevin Morby – City Music
Singer-songwriter Kevin Morby came to our attention last year with his remarkable album Singing Saw. Formerly the bass guitarist in the prolific folk rock band Woods and the frontman of the Brooklyn-based rock band The Babies, Morby has spent the last four years crafting a brilliant solo musical career. Singing Saw appeared close to the top of our list of Best Music of 2016 and it should come as no surprise that Morby's 2017 album, City Music, should find itself on our list as well. Recorded with his live band, and with the notable presence of guitarist Meg Duffy, City Music is an album that celebrates, well…city music. It's a captivating fourth offering from Morby filled with the highs and lows, cynicism and optimism, and beauty and grit that city life offers. There's a questioning vibe to the album, as it ponders the je ne sais quoi — that intangible thread — that causes those souls seeking inspiration to foster a life amongst the teeming throngs of a metropolis. It's an album that finds Morby singling in his deadpan Bob Dylan voice as he opens the album "Oh! That city music! Oh! That city sound!" It's lyrics such as this, sung with such passion that it borders on a religion, that draws you into Morby's music, and across the album's twelve beautiful tracks there's a message that from solitude and observance of one's surroundings can come inspiration and enlightenment. Morby however is no monk, searching out his meaning from within the sparse confines of a mountainous temple. His sanctuary is an "uptown apartment that looks down upon an international urban landscape," and it's from there, that he has crafted a touching and elegant album.
Essential Tracks: "City Music," "Crybaby," "Caught In My Eye."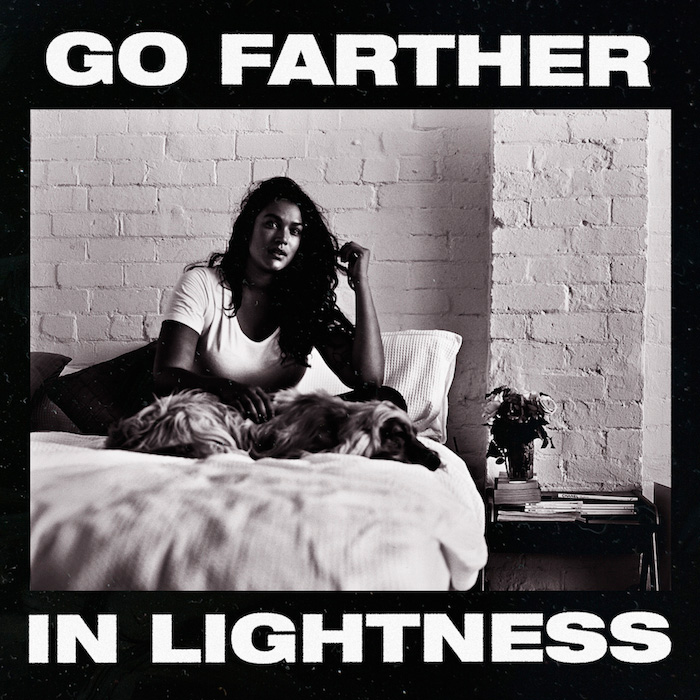 39. Gangs of Youth – Go Farther In Lightness
Gangs of Youth, the Sydney, Australian rock band are going to be huge. There is something so special about this band, and also something so familiar that rock fans everywhere are going to be able to latch on to. Present are hints of The Hold Steady (particularly Craig Finn's robust delivery), shades of Broken Social Scene's potent circular guitar crescendos, whispers of Bruce Springsteen's raucous passion, and the comparisons to rock's elite just begin there. It isn't going to far to state that frontman Dave Le'aupepe is one of rock's best young singer-songwriters, as exhibited in the politically charged song "Atlas Drowned," the introspective and moving "Do Not Let Your Spirit Wane," and the poetic "Let Me Down Easy." Gangs of Youth have an instinctual knack for the sort of slow-building rock escalations that culminate in explosive climaxes, and because of this Go Far in Lightness is surely one of the best guitar rock albums of the year, brimming with pulse-pounding anthems and surprisingly profound lyrical insight.
Essential Tracks: "Atlas Drowned," "Do Not Let Your Spirit Wane," "What Can I Do If The Fire Goes Out."
38. Japanese Breakfast – Soft Sounds from Another Planet
A dear friend of Across the Margin, whose musical appreciation we respect immensely, turned us onto Japanese Breakfast via a casual text that read "Chk this shit out!" Many listens later and we were hooked. Japanese Breakfast is Michelle Zauner's (of the Philadelphia-based emo band Little Big League) solo musical project and it has already produced a solid debut album, 2016's lo-fi, dream-pop Psychopomp. A trek back to Eugene, Oregon in 2014 due to a family illness found Zauner recording solo music while away from her band and from those recordings — done according to Zauner as a means of "instant gratification" — formed the basis of Psychopomp. Soft Sounds from Another Planet is Japanese Breakfast's sophomore offering, and the album feels more proper and slickly-formed than their 2016 kickoff. Tracks like "Road Head" personify the sort of Pacific Northwest indie rock that Japanese Breakfast excels at. It's a song driven forward as much by Zauner's ethereal vocals as it is by surreal-yet-infectious arrangements and there's an aloof confidence to the song and the greater album's cosmic power. It's no secret that Michelle Zauner's biggest asset on Soft Sounds from Another Planet is her vocal prowess, at times functioning as another instrument in the band's extensive repertoire, and we here at Across the Margin hope that there's much more in store from this talented group.
Essential Tracks: "Road Head," "Soft Sounds From Another Planet," "12 Steps," "Diving Woman."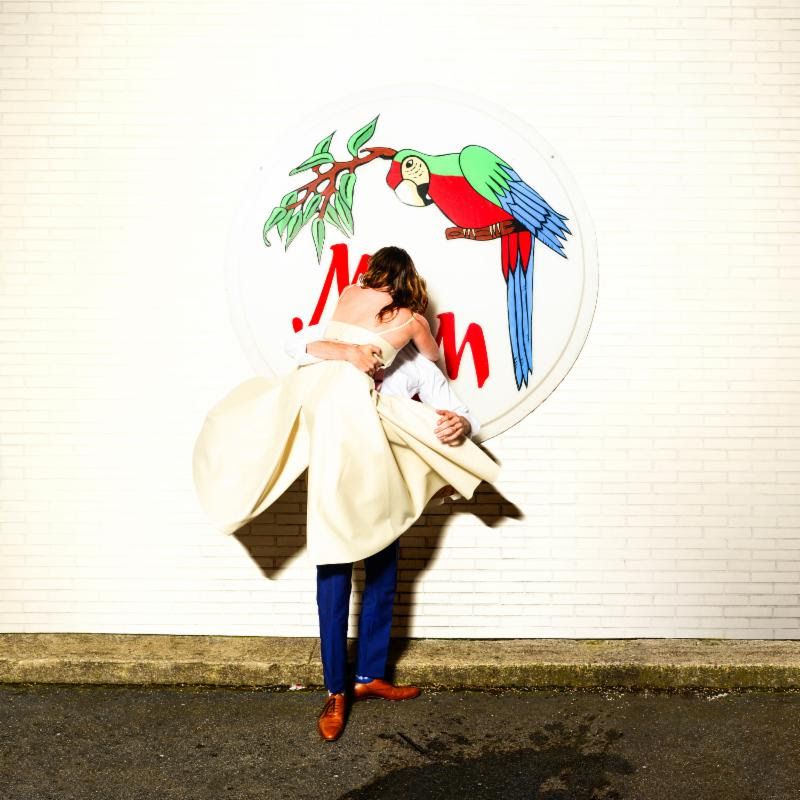 37. Sylvan Esso – What Now
What Now is the second studio album from powerhouse indie pop duo Sylvan Esso. At times stripped down, funky and sweet, and other times electro and flush with peppy pop swoons, What Now is the sort of album that grows on you with each listen. Tracks like "The Glow" feature boisterous beats from producer Nick Sanborn's snapping and crackling Moog synthesizer while singer Amelia Meath's buoyant vocals dance about. It's the excellent interplay of Meath's powerfully impassioned delivery and Sanborn's well-crafted synth and electro beats that drew us into Sylvan Esso's world like a moth to a flame in the first place. The album's third track, "Die Young," is a radio-friendly pop hit, a tasty synth-laden musical treat that never gets old no matter how many listens, and the same can be said for the highly danceable "Radio." Sylvan Esso have proven that they are masters of crafting well-written, catchy yet insightful songs, and all across What Now's ten imaginative tracks is evidence of their devilishly simple yet appealing songwriting, the type of music we haven't heard since the short-lived band Postal Service gave us 2003's wonderful Give Up.
Essential Tracks: "Radio," "Die Young," "Kick Jump Twist."
36. Gorillaz – Humanz
The virtual, cartoon-band Gorillaz, fronted by Blur vocalist Damon Albarn, released their fifth studio album in 2017. Their latest offering, Humanz, follows Gorillaz's well-crafted formula to success: take a du jour collection of talented artists and musicians, throw in an offering of themes ripped from the global headlines placing an emphasis on the dystopian end-times of our society, and then pressing "Play." It's a recipe that has given us such formidable tracks as "Feel Good," "Clint Eastwood," "Stylo," "DARE," and "Dirty Harry," and on 2017's Humanz, there's more of the same in store. But that's a good thing, because what Gorillaz know how to do is craft kick-ass, infectious tunes, while a veritable parade of musical talent lend their creativity to the songs. There's powerhouses Mavis Staples and Pusha T collaborating on "Let Me Out," rapper Vince Staples crushing it on the album's second track "Ascension," De La Soul lending their lyrical prowess to the beat-laden track "Momentz," and singer Kelela and rapper Danny Brown going one-two on the '80s retro vibe song "Submission." There's something on Humanz for everyone, and we've barely even scratched the surface of mentioning the special guests featured therein. Playing more like someone's "Awesome Mix" than an album with a message and deliberate progression, Humanz is a fun, rousing sonic adventure and a welcome rainfall after a several year drought.
Essential Tracks: "Submission (ft. Danny Brown & Kelela)," "Let Me Out (ft. Mavis Staples & Pusha T)," "Ascension (ft. Vince Staples)."
35. Waxahatchee – Out in the Storm
Out in the Storm is the fourth full length release from Katie Crutchfield's band Waxahatchee, and is an album that acts as another leap forward for this dazzling project. In 2015, Waxahatchee's Ivy Trip floored us, as we found ourselves wholly enamored with Crutchfield's delicate voice and introspective musings dancing effortlessly over the sparse but intricate soundscapes which frequently culminated with delicate pop eruptions. And don't look now but those pop eruptions we spoke of have been amplified in Out in the Storm, Watxahatchee's most emphatic, guitar heavy offering to date. It's clear that Crutchfield set out to make some noise with this album, pulling veteran producer John Agnello (Sonic Youth, The Hold Steady, Dinosaur Jr., etc) into the mix, as well as Sleater-Kinney's touring guitarist, Katie Harkin. Out in the Storm finds Crutchfield exploring the pain of a recent break-up, but the manner in which she approaches it is determined, and the anguish she channels is somehow reorganized into some of the most alluring, and flat out catchy, songs we have come upon all year.
Essential Tracks: "Silver," "8 Ball," "Brass Beam."
34. Fever Ray – Plunge
After an eight year hiatus, it was an absolute joy to behold the welcome return of Fever Ray, Swedish musician Karin Dreijer, in 2017. Many know Dreijer as one half of The Knife, with her brother Olof, or from her 2009 self-titled solo debut which acted as an introduction to her entirely unique and labyrinthine soundscapes (take a quick listen to "IDK About You" off Plunge if you want to see what we mean by "labyrinthine!"). Plunge is a wild ride, entirely inventive, avant garde at times, wholly intimate, and delightfully sexual. Holding back not at all, Dreijer's honest and brash fearlessness on Plunge is refreshing and welcome, spitting in the face of those who shame others for normal carnal desires. "First I take you then you take me / Breathe some life into a fantasy / Your lips, warm and fuzzy / I want to run my fingers up your pussy" Dreier sings on the incredible "To The Moon and Back," an example of the sort of intoxication spirit that has us returning to Plunge time and again.
Essential Tracks: "Mustn't Hurry," "To The Moon and Back," "IDK About You."
33. King Gizzard and the Lizard Wizard – Murder Of The Universe
In what amounted to an unfathomable fit of creativity and ouput, King Gizzard and the Lizard Wizard released five albums in 2017. Yeah, that's right — five (and nine since 2012)! Although this sort of remarkable productivity could lead one to assume their prolific output is in some way a quantity game, rest assured that all the albums they released in 2017 are rife with the brand of raucous rock 'n' roll that is making KGTLW a live must-see act. The album of the quintet that enticed us the most was surely Murder of the Universe, an emphatically strange punk concept album that shreds. The Melbourne seven-piece outfit have released in Murder Of the Universe an audacious and continually hard-driving album that is as wonderfully absurd as it is flat-out rocking. Surely Murder of the Universe isn't for everyone, but the freaky soup that comes from the blending of humor, psych rock, unhinged zaniness, and a far-out narrative is awe-dropping in scope and in delivery, an intriguing and captivating psychedelic journey which unfolds over twenty-one tracks and forty-five unforgettable minutes.
Essential Tracks: "Altered Beast I," "Altered Beast IV."
32. Tyler, The Creator – Flower Boy
Tyler, T Creator may have, with Flower Boy, dropped the album he has been attempting to make throughout his young but prolific career. While Flower Boy is satiated with a slew of noteworthy guests, including A$AP Rocky, Lil Wayne, Frank Ocean, and Rex from Orange County, it is the depth that Tyler brings to his verses throughout the album that is most compelling. The profound insight throughout Flower Boy is remarkable, exemplified in "Boredom," where an exasperated Tyler spits "Ringy dingy dong / I can't be alone / I been starting to feel like I don't know anyone / So now I'm staring at my ceiling fuckin' going / Like I have no idea where I'm going," or on "Garden Shed," where the rapper addresses rumors about his sexuality disclosing "Garden shed for the garçons / Them feelings that I was guardin' / Heavy on my mind / All my friends lost / They couldn't read the signs / I didn't wanna talk and tell 'em my location / And they ain't wanna walk / Truth is, since a youth kid, thought it was a phase / Thought it'd be like the phrase; "poof," gone / But, it's still goin' on." Tyler is proving to be quite the musical visionary, and Flower Boy is his most honest and impressive album to date. Don't look now but Tyler is maturing, and although he will always clown around, it's high time to take his art dead serious.
Essential Tracks: "I Ain't Got Time," "November," "Who Dat Boy (ft A$AP Rocky)."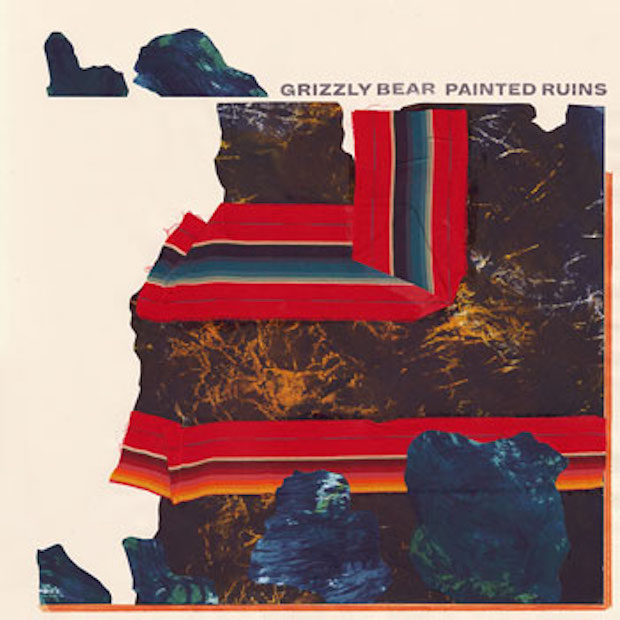 31. Grizzly Bear – Painted Ruins 
After a five year hiatus, indie rockers Grizzly Bear released a palatial album this August entitled Painted Ruins, a follow-up to 2012's delightfully intricate and dark Shields. On cursory listen, Painted Ruins seemed like a departure for Grizzly Bear, as the album felt abstract, open-ended, and more ambitious in scope than any of their previous offerings — which may have be off-putting for fans expecting more of the same. But what we liked about Painted Ruins is that the album is a slow-burner despite this new direction, with each successive listen, and each flirtation with its songs, pulling you deeper into its intricate world. Grizzly Bear's exploration of electronica, and the soaring digital soundscapes they craft on songs like "Neighbors" is an exciting window into what a fully realized Grizzly Bear could be, and what a Grizzly Bear firing on all cylinders and using all the tools at their disposal can achieve. The album is a modern masterpiece of songwriting, with lush layering, swooping and soaring vocals, and flashes of experimental pop all connected by a strong creative vision and we are confident the album will live on as a fine example of what art rock is at its core. Let's just say that Painted Ruins is next level Grizzly Bear and leave it at that.
Essential Tracks: "Three Rings," "Neighbors," "Losing All Sense."
30. Slowdive – Slowdive 
Hiatuses — though frustrating to loyal fans — can be healthy for the sake of a band's artistic expression and integrity. Slowdive is no different. The Berkshire dream pop band has returned with a new self-titled album after a twenty-two year hiatus, and in that time their ambient sound has only blossomed with age.
The opening track, "Slomo," is a slow buildup of the band's oceanic sound that longtime fans will breathe a collective sigh of relief over, treating listeners to both Neil Halstead and Rachel Goswell's vocals after such a lengthy absence. The opening track sets a tone that is quickly offset by the aggressive guitars of "Star Roving," a song that lets listeners know that this isn't going to be a mere front-to-back shoegaze album. The album teeters back and forth between the mellow and the upbeat from there on out. With this new album, Slowdive has showed a maturation since the last time the band members collaborated in-studio, but that's not to say that their signature sound has deviated from what drew in fans in droves since the 1993 release of their widely acclaimed album Souvlaki. These many years later, the band has remained steadfast in expanding on the soundscapes they've created, continuing to rely on the soft vocals, heavily echoing guitar chords, reverberating drums, and synthpop keys that attracted scores of audiophiles back in the late '80s and early '90s. However, as they now step out onto a musical landscape that has changed exponentially over the last three decades, they can stand proudly with this latest contribution to their body of work, and those who were around in those early days will know that the self-titled Slowdive is a worthy, long-overdue addition to the band's musical catalog. Younger listeners who might not be familiar with Slowdive will most likely hear their atmospheric sound and recognize that the band has inspired many of musical acts that have followed in the years since Souvlaki and 1995's follow-up album, Pygmalion. ((Written by Douglas Grant.))
Essential Tracks: "Slomo," "Star Roving."
29. Mount Eerie – A Crow Looked At Me
We have already praised a multitude of albums on this countdown for their honest introspection (Nick Hakim, Julien Baker, Tyler, The Creator), yet no album that we have come upon is as forthright and cutting as Mount Eerie's A Crow Looked At Me. The  eighth full-length from Phil Elverum was notably written after the death of his wife (Geneviève Castrée, the mother to their daughter, and his thirteen-year companion) from pancreatic cancer. The brutal truths laid out on A Crow Looked at Me are jarring at points, but the simplicity, and the attention to even the most mundane but ultimately affecting details of life is entirely captivating. Recorded with just a laptop and a microphone in the room that his wife passed in, A Crow Looked at Me is a stripped down, gut-wrenching remembrance of one of the hardest things any person will ever go through in life, and in that way, it is like nothing we have ever encountered before.
Essential Tracks: "Real Death," "Forest Fire," "Seaweed."
28. Ryan Adams – Prisoner
Admittedly, we here at Across the Margin weren't incredibly versed on Ryan Adam's lengthy catalog (this is his sixteenth album!) before coming upon Prisoner, which had us vigorously combing through Adams' prior work after being fully taken in. Prisoner is a heartfelt album, influenced by his painful divorce from singer Mandy Moore, but it's remarkably airy and beautiful too. In the way that Bruce Springsteen's Nebraska or Beck's Sea Change laid profoundly sad songs upon pleasant musical canvases, Prisoner is a minimalistic album that is alluring and somewhat feel-good in spite of the pain that is ever present. Now fully in the know in regards to one of America's great songwriters, we are already eager for what comes next from Adams, and in the meantime left with so much to chew on, including the best breakup album of 2017 in Prisoners.
Essential Tracks: "Prisoner," "To Be Without You," "Shiver and Shake."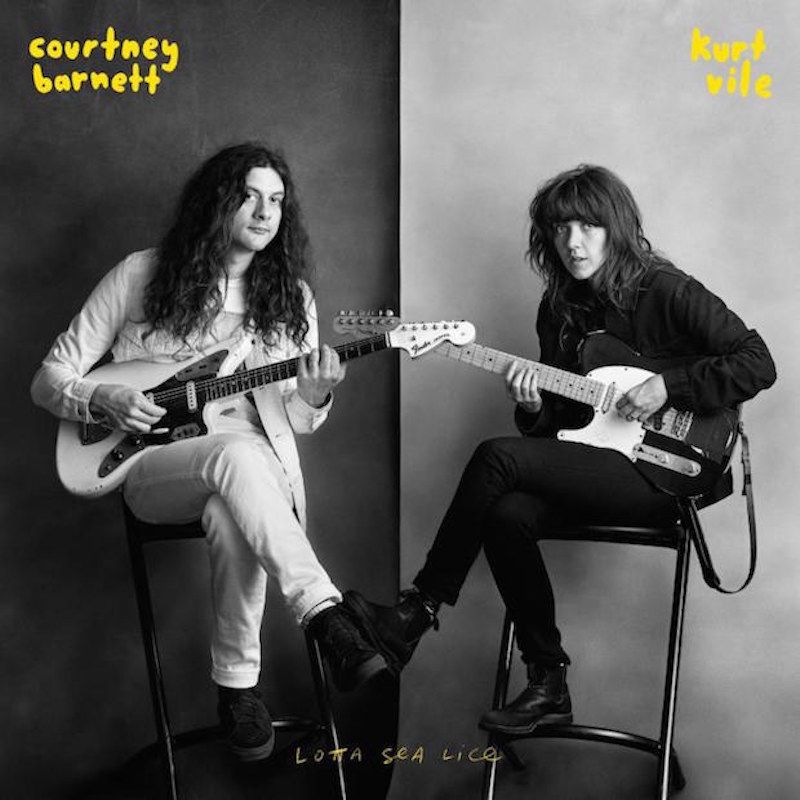 27. Courtney Barnett and Kurt Vile – Lotta Sea Lice
After a long hiatus, the musical word has finally gotten Kurt and Courtney back together again. Sadly, we aren't referencing Nirvana and the "it" couple born of the '90s Seattle grunge scene. What we are speaking to are Kurt Vile and Courtney Barnett, two enormously talented singer-songwriting tricksters with musical styles so different that their coming together is a living example the oft-repeated TV trope: It's so crazy, it just might work!
Kurt Vile is the sort of musician who could linger on a chord, or a solitary note, and get stuck there for days, zoning out on the implications of said notes existence (or lack thereof). In contrast, Courtney Barnett is capable of packing so many nuanced observations into a single, short-lived idea that one wonders if the entire thought might collapse under the weight of its own mass. Such are the opposing forces at work on Lotta Sea Lice, a fun, whimsical and often conversational (musically, we mean) collection of duets from two of the more talented songwriters today. What becomes apparent as the album unfolds is that these two performers are not as different as we thought them to be initially, for when you dig deeper, what is uncovered is that Vile and Barnett are musical soul-mates, long-lost "lovers" of self-expression and the songwriting process who've just been coming at it from different angles. And it's within this realm of common-ground where the magic of Lotta Sea Lice is precisely realized, most notably on the album's pleasing opener, a song about writing songs, "Over Everything." What we learned from our time enjoying Lotta Sea Lice is that Kurt Vile and Courtney Barnett could write a song about baking cookies and the reality of their connection is that the song would most likely be a solid gold hit. At the end of the day, isn't that what music is really all about?
Essential Tracks: "Over Everything," "Let it Go," "Continental Breakfast."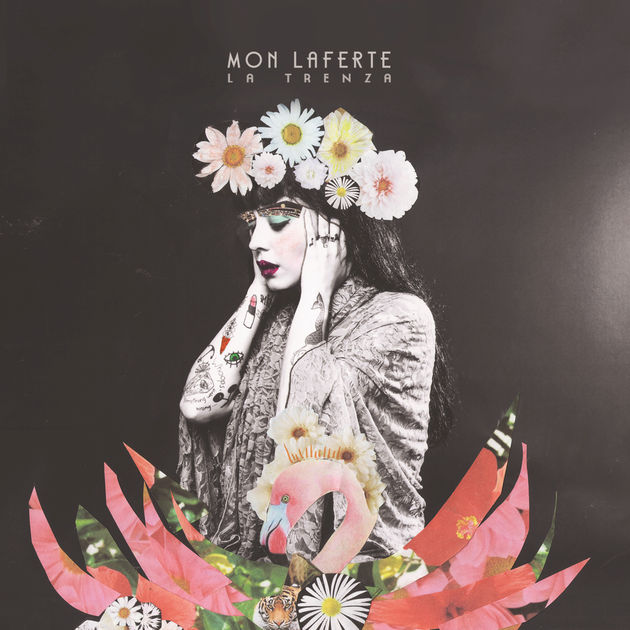 26. Mon Laferte – La Trenza 
American audiences may not know Mon Laferte, the Chilean singer-songwriter / producer / fashion icon / actress, but she is one of the biggest musical acts in Latin America. While her first two albums were propelled by rock ballads, heavy guitars and aggressive percussion, her 2015 self-titled album was a major step forward artistically, as Laferte balanced her rock roots with a combination of jazz, burlesque, and a swagger reminiscent of a cross between Billy Holiday and Liza Minnelli's Sally Bowles. The result was an album heavy on pathos and theatrics, which propelled her to superstar status. It would have been easy for Laferte to rehash of her last album, but instead, La Trenza (The Braid), is another throwback album, albeit to a different time. If her self-titled album came from the turbulent 30s and 40s, La Trenza is straight out of the 60s. The songs are more low key than her usual offerings, bordering on folksy where Laferte restrains her impressive vocal range in order to mine deeper reservoirs of heartache and reach higher levels of ecstasy. While her collaboration with Juanes, "Amárrame" (Tie me up), is poppy and radio-friendly, it is the exception. "No me fumes mi marihuana" (Don't Smoke My Marijuana), sounds like a B-Side to a Willie Nelson record circa 1969, while "Mi Buen Amor" (My Good Love), and "Flaco" (Skinny Boy), sound like the sort of Hollywood love songs Henry Mancini used to write. The music is lush but subtle, with occasional horns, and simple arrangements. Laferte mostly relies on her guitar and her powerhouse vocals to carry the songs. While the first time I listened to the record, I was put off by the style, the album grows ever more resonant with each listen, as the strong lyrics and tight instrumentation reveal seemingly endless layers of meaning and harmony. ((Written by Jonathan Marcantoni.))
Essential Tracks: "Amárrame," "Mi Buen Amor," "Pa' Dónde Se Fue."
25. Fleet Foxes – The Crack-Up 
We scoured the internet frequently, looking for a sign — any sign — that Fleet Foxes were locked away in a studio somewhere recording their new album. We would get frustrated when there was no news, even more so when we'd pick up snippets to the contrary: frontman Robin Pecknold had enrolled in Columbia University's undergraduate program, or that he had become obsessive over his artistic vision to the point where his mental health was in danger, escaping into the woods of Washington to live a reclusive lifestyle. Fans would ultimately wait six years for Fleet Foxes to put out a new album after 2011's Helplessness Blues, but, as is evident in the meticulous crafting of each track, The Crack-Up was well worth the wait. The band's sound is more refined with this latest venture, though this could arguably be a risky proposition considering the fandom they garnered through their rawer-sounding and folky self-titled debut album. One of the pleasant but jarring aspects of this new album is that songs often pivot abruptly, creating in the flow of songs a stream of consciousness that fans must listen to from beginning to end in order to truly appreciate. Furthermore, this time around the band comes forward with a harmonic sound — more focused cohesion in the melodies — that would suggest that this six-year break might just have been beneficial for the artistic growth of not just Pecknold, but for the remaining five members as well. Artistic expression can't be forced or rushed, and Fleet Foxes have justified their absence from the stage and studio for the last six years with this exceptional work, making The Crack-Up an album that simply needed time to realize its own promise and potential. ((Written by Douglas Grant.))
Essential Tracks: "– Naiads, Cassadies," "Third of May / Odaigahara," "On Another Ocean (January / June)."
23. Mountain Goats – Goth
Goth is the sixteenth full length release from the John Darnielle-fronted project, and the story coming into this album was that there would be no guitars. As daunting as that seemed for a folk-indie rock band, when the album was released it became immediately clear that the lack of guitars wasn't going to be a problem in the least. This became evident in the opening stunner of a track "Rain in Soho," which employs the help of members of the Nashville Symphony Chorus to lift the song to glorious heights. It's a powerful and uplifting song, and the album flows smoothly from there all the way through to the brilliant closing, "Abandoned Flesh," which highlights the impressive brand of storytelling which has bolstered Darnielle's lengthy and acclaimed career. The lack of guitars, in fact, turned out to be a blessing, in that it allowed for the beautiful and technically dazzling arrangements to breathe, and afforded the listener full engagement with the lyricism of one of modern day's best musical storytellers.
Essential Tracks: "Rain In Soho," "We Do It Different on the West Coast," "Abandoned Flesh."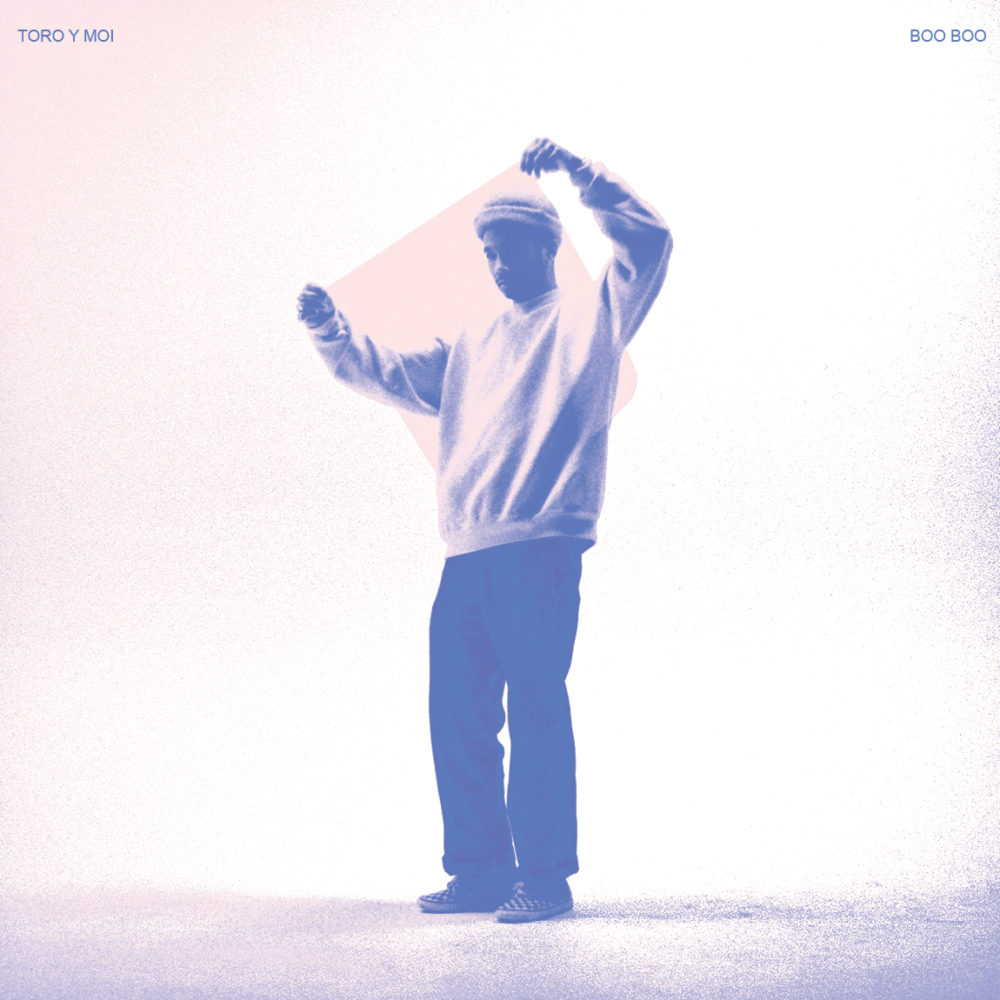 24. Toro y Moi – Boo Boo
With his latest album, Chaz Bundick has put out twelve tracks that are often moody and contemplative, the sound more akin to 2013's Anything in Return than his previous release, 2015's What For? True to form, Bundick's lyrics remain autobiographical and anecdotal, as is evident in "No Show": "Been a while since I been home / It took a second 'cause my baby don't know—I / Been so hesitant, I'm such a no show—why? /My baby got fed up with my ego / Oh—wasn't even thinkin' we were going worldwide / Figured it was better than the southern life." Bundick reflects on his time in South Carolina and the Bay Area, and some of the common themes that are to be found throughout his albums are here as well, including love lost and the fear of being too career-driven. The album often feels cathartic for Bundick; What For?'s positivity and optimism are mostly absent in Boo Boo, but this is okay. This is what artistry's all about. Bundick's body of work, on the whole, is inspiring and uplifting, and we certainly won't begrudge him the opportunity to express his pains, fears, and frustrations if he should feel so inclined. ((Written by Douglas Grant.))
Essential Tracks: "Mirage," "Don't Try," "Labyrinth."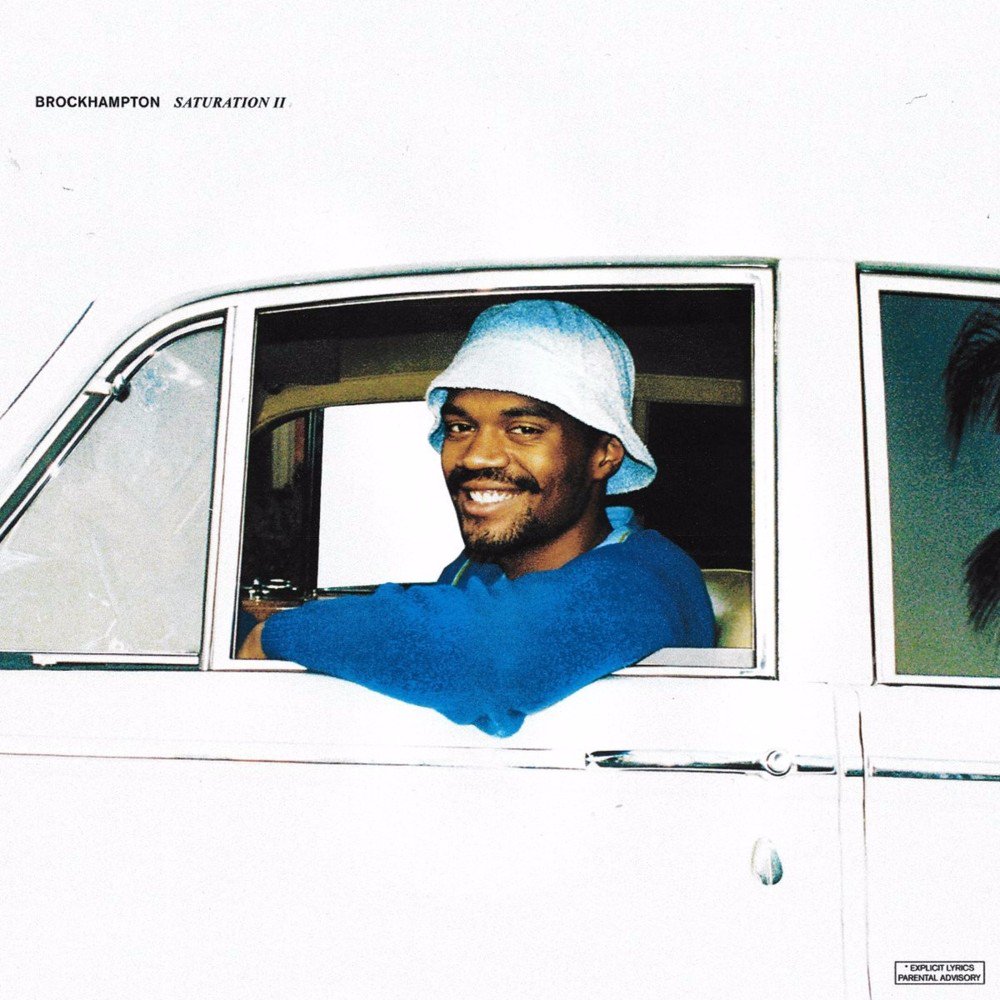 22. Brockhampton – Saturation II
Brockhampton's Saturation II, their second album released in a three month span (they have another slated for release later this week!), feels like pure energy. It feels like youth. Led by Kevin Abstract, the group of fifteen rappers and producers that is Brockhampton has branded themselves as a boy band of sorts, going so far as to call themselves the"Southside One Direction." This group came together in a very unique way, whereas all involved supposedly met each other on a Kanye West fan forum, and now they have teamed up and are living together in Van Nuys poised to make serious inroads in the rap game. Saturation II is bolstered by a series of spirited anthems ("Swamp," with the "Fucking commas up from the outside!" hook for example), an honest approach to lyricism blatantly in defiance of cultural and hip-hop norms ("Junky," where Abstract raps "Why you always rap about being gay? / Cuz not enough niggas rapping be gay"), and a few heartfelt tracks such as the overtly Kanye-inspired "Gamba" and the affecting "Fight" which discusses racism in a forthright manner. Featuring tight and potent production from Romil Hemnani and Q3 and a brimming squad of MCs hungry as can be and eager to make an impact, expect to be hearing a whole lot more from and about Brockhampton in the years to come.
Essential Tracks: "Swamp," "Queer," "Gummy," "Junky."
21. Temples – Volcano
Volcano is the second full-length release from the British psychedelic pop band Temples, and it's a stunner. Building off the momentum of their Noel Gallagher and Johnny Marr approved 2014 debut Sun Structures, Volcano is an album that whisks the listener away to another time and possibly another place, a land where kaleidoscopic synth rock and psychotropic melodies reign supreme. What is lacking in lyrical depth, is made up for triumphantly in technical prowess and pure pop and rock firepower. Invoking the power of psych rock gods of yore such as 13th Floor Elevator and Pink Floyd, and of their contemporaries in Tame Impala and King Gizzard and the Wizard Lizard, Temples soundscapes are weird, yet shimmering with more pulsating pop meanderings than the aforementioned bands. While Volcano is a huge leap forward for Temples, it truly feels like just the beginning of brilliant career for a promising young band.
Essential Tracks: "Certainty," "Open Air," "Oh the Saviour," "Strange or Be Forgotten."
20. Big Boi – Boomiverse
Big Boi's still got it. It is remarkable, as many other rappers of his generation have lost a step, or just can't keep up that breakneck cadence of yore, that Big Boi is just as nimble and dynamic a rapper as ever. Boomiverse, the third full-length solo studio release for the Outkast alum, holds the proof of this claim, as Big Boi slides over and through each track with the dexterity of his heyday. Utilizing some of the best mc's in the game, Big Boi, on Boomiverse, has enlisted the help of Killer Mike and Jeezy (on the remarkable "Kill Jill"), Gucci Mane and Pimp C (on the Southern banger "In the South"), Snoop Dog ("Get With It"), amongst others. And what is remarkable is that Big Boi remains true to his southern roots and the sound that he made his name with on Boomiverse, while not sounding outdated in the least. Produced by longtime Outkast collaborators Organized Noise, Boomiverse acts as both a hat tip to the classic sound that birthed trap music in the South, while also reminding people that Big Boi remains a force to be reckoned with.
Essential Tracks: "Kill Jill (ft. Killer Mike & Jeezy)", "Mic Jack (ft. Adam Levine, Scar & Sleepy Brown)," "All Night," "In the South (ft. Gucci Mane & Pimp C)."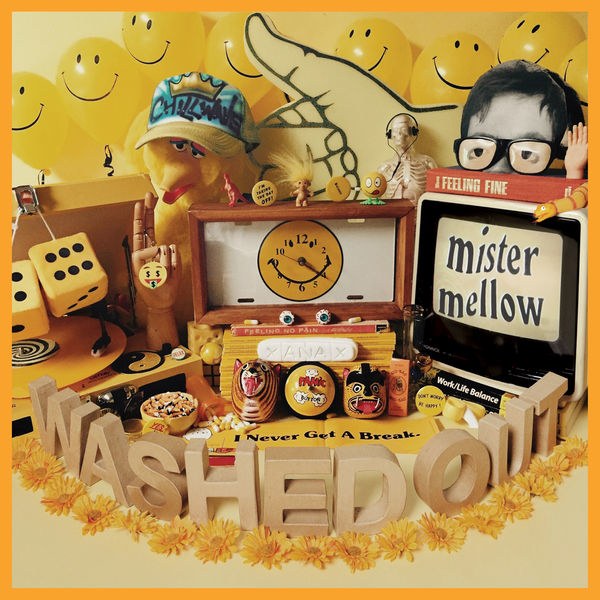 19. Washed Out – Mister Mellow
Ernest Greene, the man behind Washed Out, has certainly made his mark on the music scene, standing out as one of the biggest names in the sub-genre Chillwave. He has amassed a sizable, loyal fandom, but somewhere along the way his musical stylings have become synonymous with downtempo vibes. Although this assertion is arguable, considering some of Washed Out's more upbeat tracks from the last decade, Greene himself seems to have embraced this idea, going so far as to entitle his latest LP Mister Mellow. True, the album is characteristically lackadaisical in places, but tracks like "Hard to Say Goodbye," "Get Lost," and the instrumental "Zonked" are buoyant enough to get people moving during live performances. Anyone who's seen Washed Out live in concert knows that the band's performances are industrious affairs that get the crowds going, something that might come as a bit of a surprise to the uninitiated. However, with Mister Mellow's release, Greene has doubled down on the studio album's listening experience by providing fans with a full visual accompaniment, in the form of a video for each of the twelve tracks that employs collage, animation, and claymation. This visual component of the LP is redolent of Peter Gabriel's "Big Time," Bloc Party's "Ratchet," DJ Shadow's "Walkie Talkie," or Gnarl's Barkley's "Crazy," and stylistically this visual aspect is in step with Greene's artistic modus operandi. Washed Out's performances are not to be missed, but Mister Mellow represents a different medium, and this standalone LP is a perfect audiovisual experience for both newcomers and fans who've been around since 2009's EP Life of Leisure alike. ((Written by Douglas Grant.))
Essential Tracks: "Hard to Say Goodbye," "Get Lost," "Burn Out Blues."
18. Laura Marling – Semper Femina
Semper Femina is the sixth full-length release from British folk singer-songwriter-goddess Laura Marling. It's an entirely sensual album, one that is all-encompassing and soothing, with the experience of taking in its nine mesmerizing tracks akin to what an unborn child must feel like nestled up in the warm embrace of its mother's womb. Marling chose to work with veteran producer Blake Mills on Semper Femina, who has worked with Jim James, Conor Oberst, John Legend, and Perfume Genius, and who is a wizard at crafting rich, almost dreamlike, textures of sounds, and what came of this collaboration is as beautiful an album you will come upon all year. The title of the album is taken from the line "Varium et mutabile semper femina," or "Woman is ever a fickle and changeable thing," and in the album Marling examines a woman's place in the world, and her relationships to the women in her life. At its core Semper Femina is a complex and heartfelt album, but it is also one that you can get lost in as waves of sonic beauty flow through you, track after alluring track.
Essential Tracks: "Soothing," "Wildfire," "Don't Pass Me By."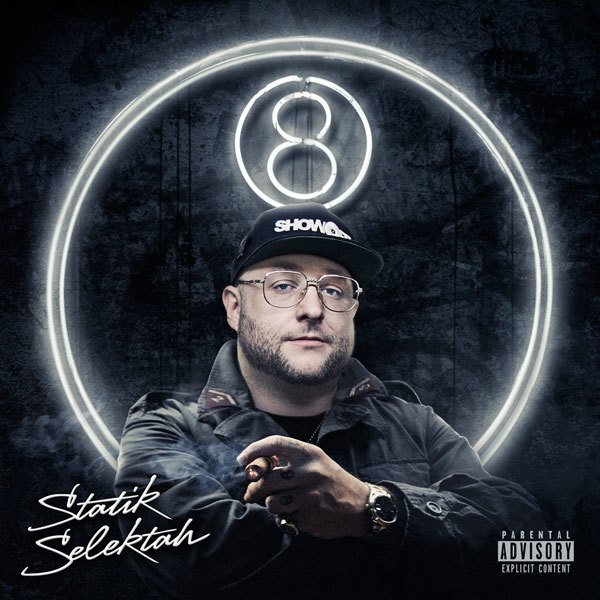 17. Statik Selektah – 8
Bolstered by an absolutely insane roster of MC's on his latest release 8 (2 Chainz, Wiz Khalifa, Run the Jewels, Action Bronson, Raekwon, Prodigy, Wale, Joey Bada$$, Royce da 5'9", Curren$y – and that's just to name a few!), Boston native and prolific producer Statik Selektah has been laying remarkable foundations for MCs to glide over for decades now. This year, however, the recently signed to Roc Nation producer might have dropped his magnum opus in 8, one of the most anticipated hip-hop releases of the year. While 8 consistently hits from front to back, what is astounding is Statik's ability to impeccably match beats with the artist, as he is remarkably in tune with each performer's capabilities and slants. In this way, while the album flows fluidly as a singular work of art, it also serves as a showcase of the remarkable talent that pervades hip-hop today, both young and old. The titular 8 is in reference to Statik's 8th studio album (released aptly on December 8th!), and although this album was essentially two years in the making, we are already eager for album 9, 10, 11 and beyond, but for now we are entirely happy rocking the all-star extravaganza that is 8 on repeat.
Essential Tracks: "What Can We Do Now (Part 1 and 2) (ft. Anoyd, Crimeapple, Avenue, Nick Grantz, Millyz and Chris Rivers)", "Put Jewels On It (ft. Run the Jewels)", "Man of the Hour (ft. 2 Chainz and Wiz Khalifa)."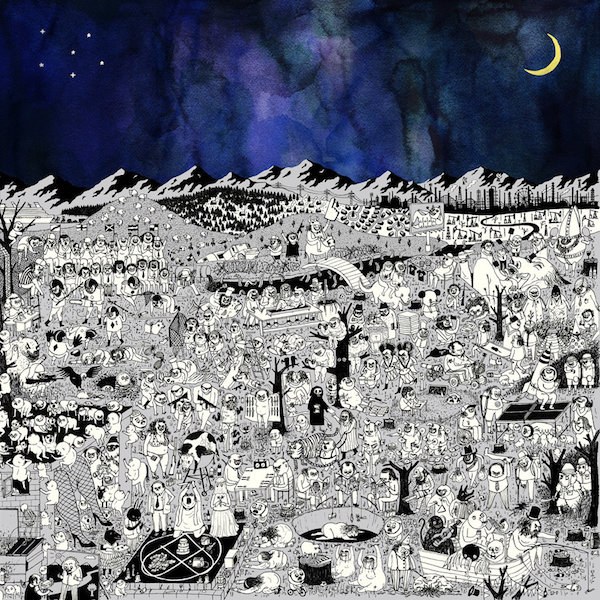 16. Father John Misty – Pure Comedy
Joshua Tillman, a singer-songwriter better known as Father John Misty, topped Across the Margin's Best Albums of 2015 list with his powerful and heartfelt yet satire-laced album I Love You Honeybear. In the almost two years since, the folk rock star has found himself emerging as the indie scene's most prominent social critic (nay troll?), weighing in on such cumbersome issues as the rise of the Internet culture, America in the shadow of a Trump presidency, and the way in which pop music mistreats women, just to name a few. Equally disillusioned and passionate, distrustful of humanity's sincerity yet vulnerable and self-expressive, Father John Misty, is a man of contrasting thoughts and observations surrounding our shared reality. His latest album, Pure Comedy, which the artist describes as "the real I Love You, Honeybear but without the cynicism," is a questioning journey into the mind of Joshua Tillman. What can be found therein is a seventy five minute exploration of such themes as the ways in which humanity is doomed, how God was overambitious in his creation of Man, how the capitalism-driven entertainment industry is making slaves of us all, how the arrival of the climate apocalypse is what ultimately kills Capitalism, thus returning us to our "native" state, and so on and so on. But don't get us wrong, though the themes Father John Misty choses to skewer on Pure Comedy may be weighty and intense, and the irony, bleakness and forceful nature of his manifesto substantial, the music is downright seductive and dazzling. Is it that quality of music that draws us again and again into Father John Misty's orbit, so we may drink deeply of his enchanting elixir, pondering the topics of our age as we drift drunkenly in the fast lane of his intoxicating grooves.
Essential Tracks: "Pure Comedy," "Things That Would Have Been Helpful To Know Before the Revolution," "Ballad Of The Dying Man."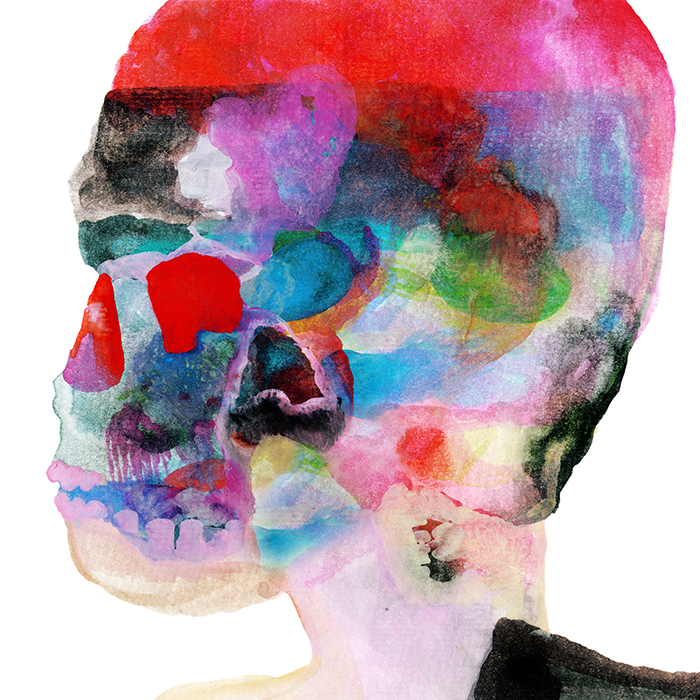 15. Spoon – Hot Thoughts
Spoon's steadiness in terms of excellency in album output is extraordinary, and their latest album Hot Thoughts is just more verification of Spoon's inimitable consistency. Increasingly, over the course of their last few albums, Spoon has inundated their brand of sultry pop rock with a shot of sparse, modish psychedelia and atmospherics. These thick layers of feeling that can be found bolstering the tracks on Hot Thoughts and Spoon's previous gem of an album, They Want My Soul, and this new approach might be attributed to veteran psychedelia producer David Fridmann who has worked with acts such as Weezer, Elf Power, MGMT, Tame Impala, Black Moth Super Rainbow, The Flaming Lips, Mogwai, to name a few. Exemplifying this novel tonnage is "Pink Up," a song which possesses a synthy pulse and a looping piano line that is intoxicating and all-encompassing. Hot Tracks is arguably Spoon's most interesting output in their stunning nineteen year career, and finds the band decidedly at the height of their game.
Essential Tracks: "Pink Up," "Do I Have To Talk You Into It," "I Ain't the One," "Hot Thoughts."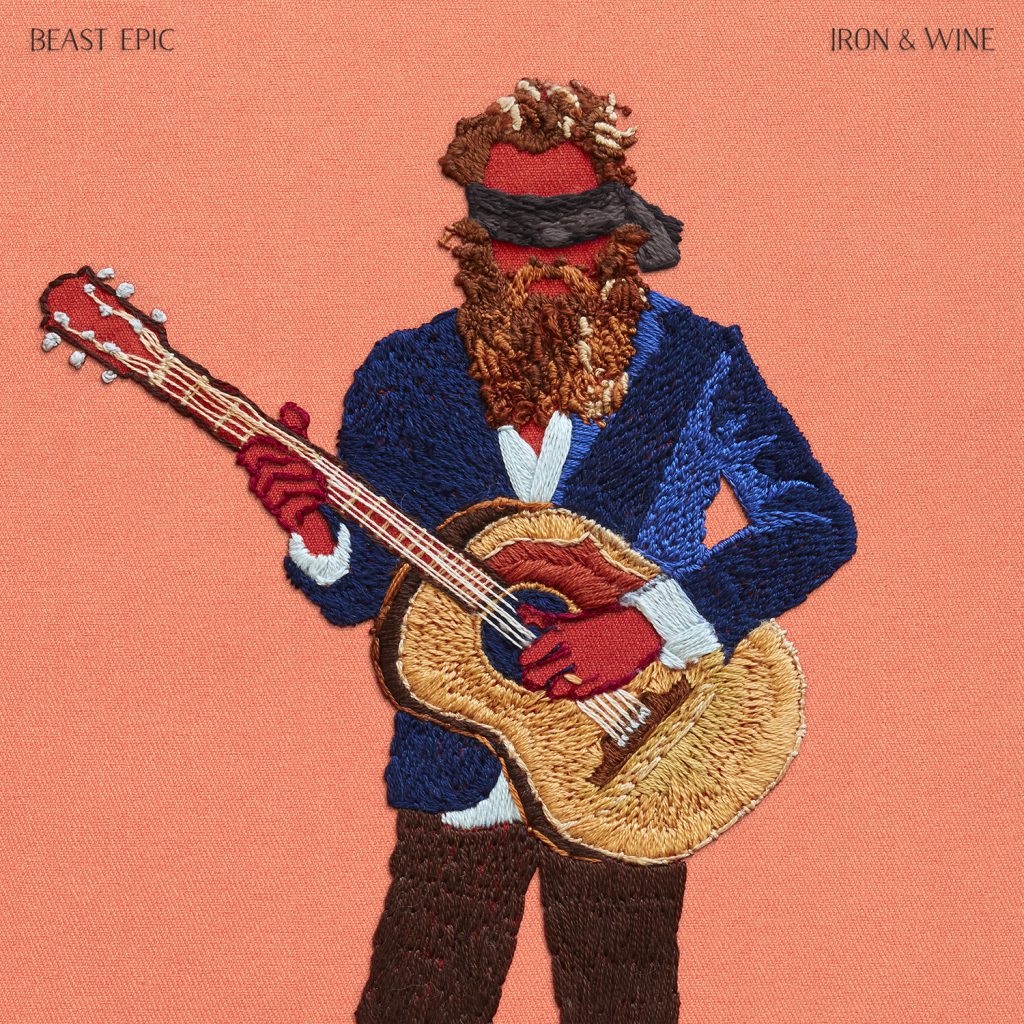 14. Iron & Wine – Beast Epic
It's back to the roots for Iron & Wine for their sixth full-length album, Beast Epic. From the opening track "Claim Your Ghost" to the album's closing "Our Light Miles," Best Epic is the kind of outstanding Iron & Wine offering that we've been in love with for the last fifteen years, through and through. There's currents of warmth and love at play mixed with moving singing by Sam Beam, and his heartfelt acoustics feel like a light in a darkened forest leading the weary traveler back home. Beast Epic is hands down some of the best singing that Sam Beam has ever offered up and the themes that he regularly returns to in the album — family, death, life in the South, and religion — pull the listener into his romanticized world rather than push them out. There's a stripped-down, relaxing magic to Iron & Wine's latest album, and it's evident that after fifteen years of writing music that Sam Beam has given us his greatest work of art.
Essential Tracks: "Call It Dreaming," "About A Bruise," "Bitter Truth."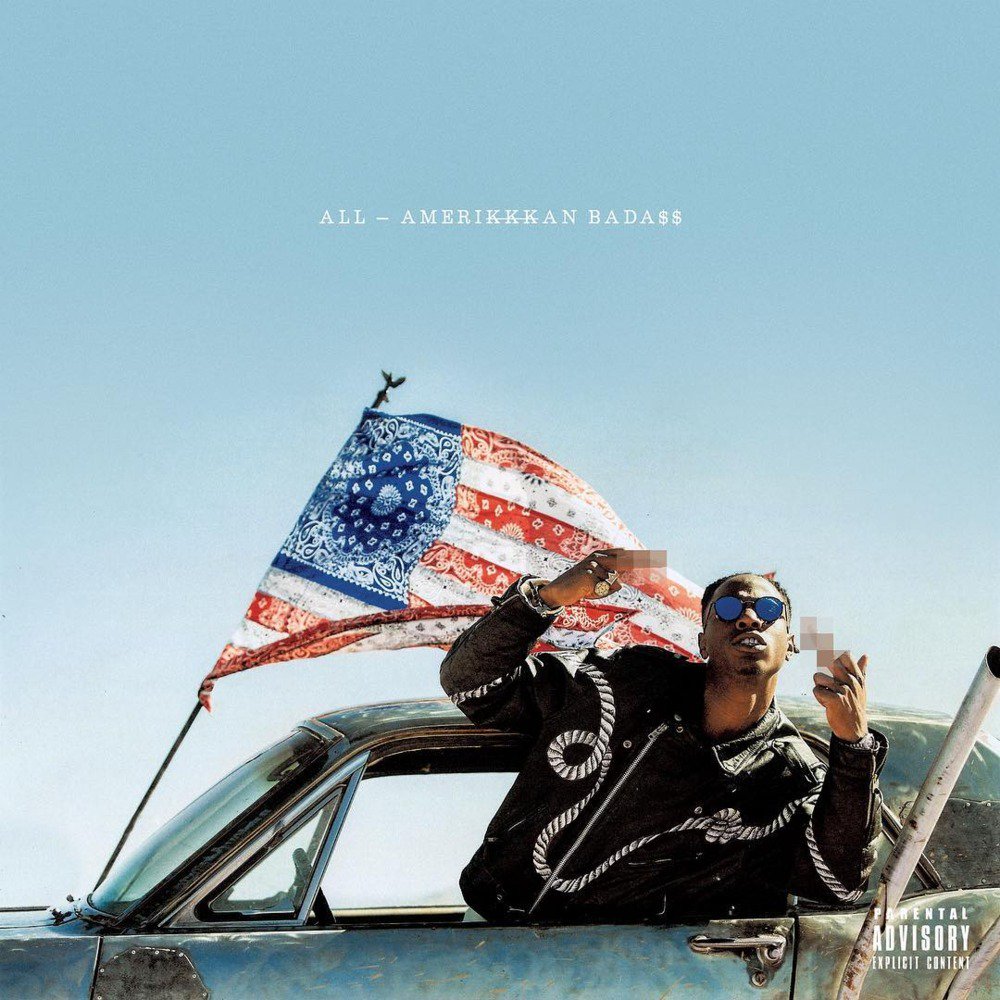 13. Joey Bada$$ – All-Amerikkkan Badass
By the time we reached our third run through Joey Bada$$'s second full-length release, All-Amerikkkan Badass, we were compelled to pause for a moment to consider what we had experience, as we realized in time that what we were listening to was another brilliant album. This awareness was startling as it meant that Joey, in his young career, has now dropped two incredible bangers back-to back (2 for 2!). In his follow up to his 2015 debut, B4.DA.$$ (which featured two remarkable DJ Premier produced singles, "Paper Trail$" and "Christ Conscious"), Joey doesn't shy away from the political, and this makes All-Amerikkkan Badass the perfect hip-hop album for the here and now. Lending his voice to the national conversation surrounding police shootings, institutional racism, and life as a black man in the darkened days of the dictatorial Trump administration, Joey wears his heart on his sleeve throughout All-Amerikkkan Badass, and does not simply grieve for the predicament our black communities find themselves in, but crafts a compelling call to arms. In the barnburner that is "Rockabye Baby" he declares "If you 'bout this revolution please stand up / We ain't got no one to trust / Time is running up feel the burn in my gut / And if you got the guts scream Fuck Donald Trump," which functions, like the entire album, as an act of musical defiance that is both impressive and inspiring.
Essential Tracks: "Rockabye Baby (Ft. Schoolboy Q)", "Temptation," "For My People," "Devastated."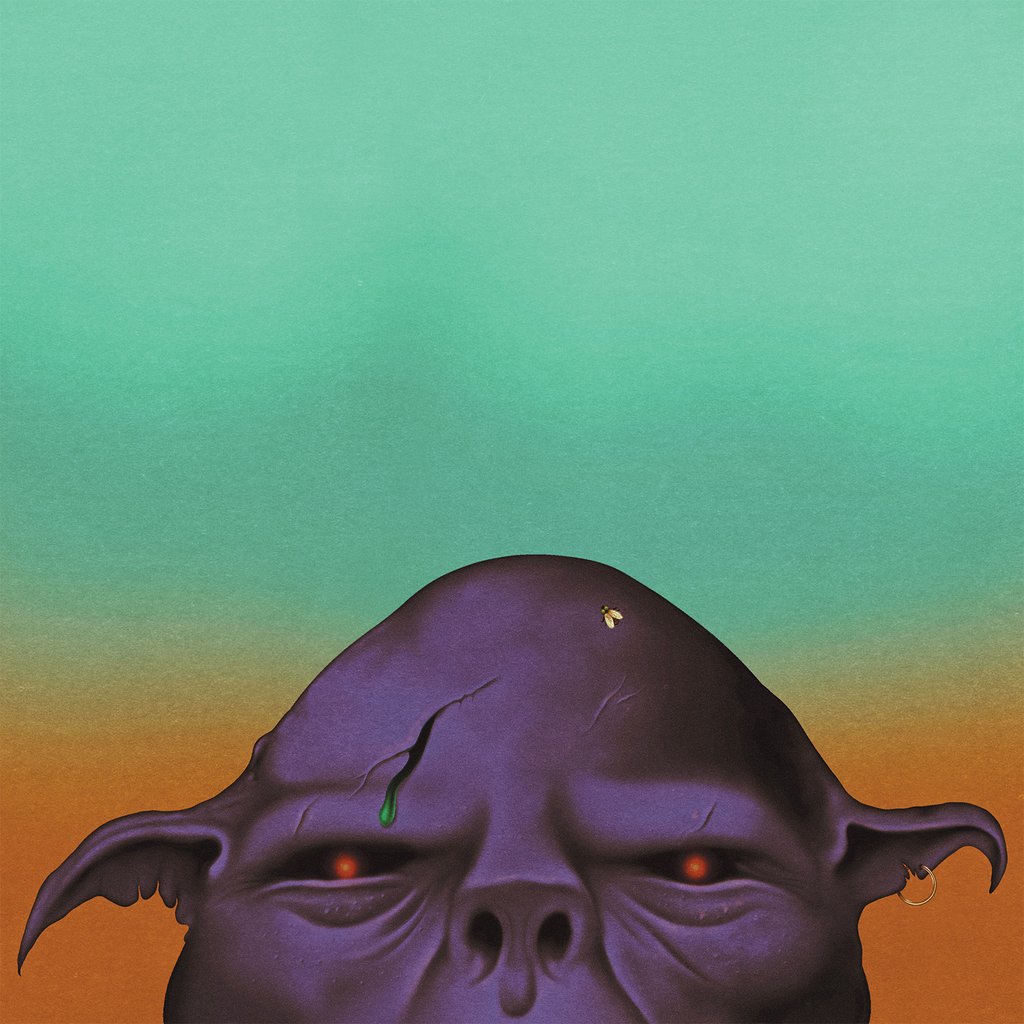 12. Oh Sees – Orc
Orc is the nineteenth album from Oh Sees (formerly Thee Oh Sees and The Oh Sees and OCS and Orinoka Crash Suite and Orange County Sound…notice a pattern?), a band that has seen versions of itself arrive and disappear with the frequency of a FedEx delivery man during the holidays. Employing a double set of drummers to drive their genre-defining brand of garage rock forward, Oh See's have delivered on Orc, an album that is as powerful as it is invigorating. From every corner and every tiny crook, the album exudes fuzz and funk and sonic fun. There's a rawness and an energy to each track, and with names like "The Static God," "Nite Nitro," and "Animated Violence," (three of our choices for Essential Tracks on the album), you can get a sense of the vitality and vigor that Oh Sees are pushing out into the world. Of all the nineteen Oh Sees albums that have landed at our feet in the last twenty years or so, Orc is the one that we'd take with us on a one-way psychedelic trip to the stars.
Essential Tracks: "The Static God," "Nite Expo," "Animated Violence."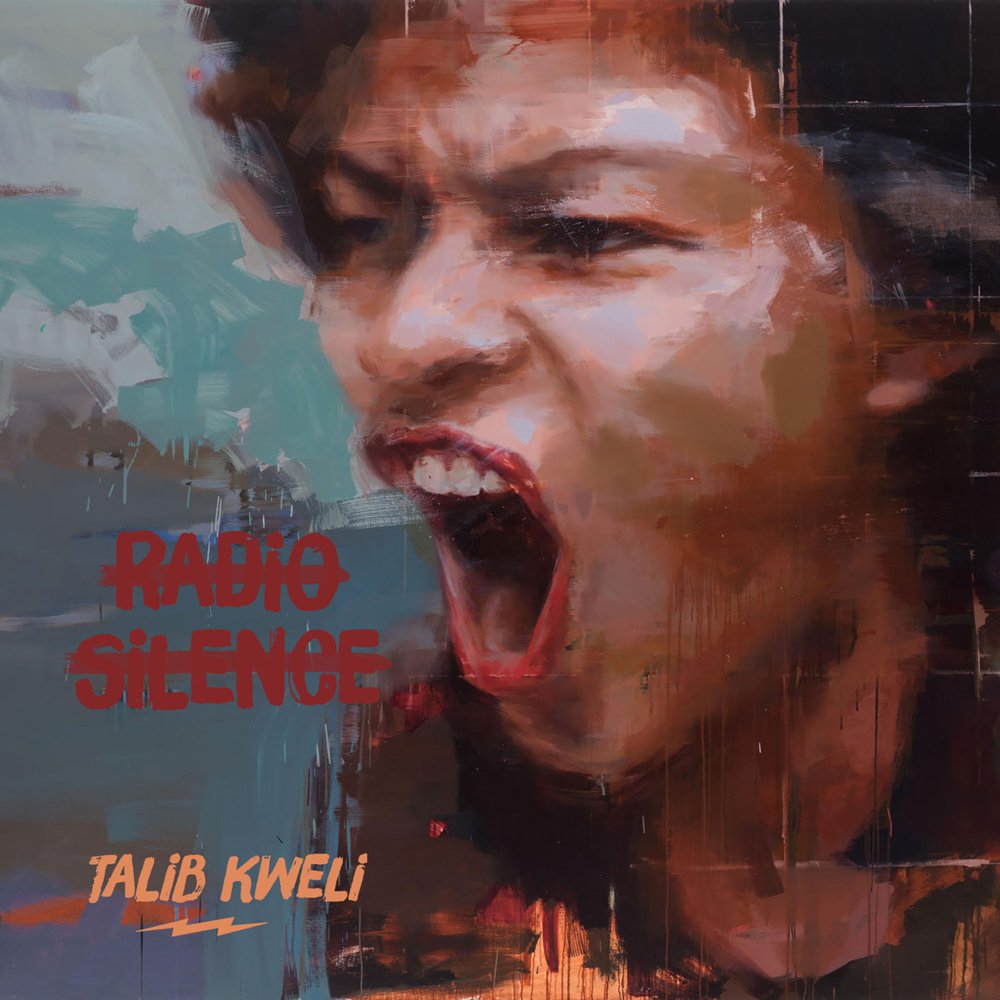 11. Talib Kweli – Radio Silence
We here at Across the Margin are huge Talib Kweli fans. Not only are we still obsessed with Black Star (and wondering daily where the follow-up is!), we find Reflection Eternal to be one of the greatest hip-hop albums period. But even with this sort of respect and admiration, we didn't think that Talib Kweli had another brilliant album in him at this late stage in his storied career. In that, we were wrong. Dramatically so. Radio Silence is vintage Kweli, finding him dropping an album as quality as 2002's Quality (see what we did there!). In hindsight, doubting Kweli was obtuse, as the fact of the matter is he has continued to hone his craft and release fascinating work continuously, but with Radio Silence he has made a statement, and his relevance and talent even decades after his earliest distinguished work is unflappable. Radio Silence features a slew of awesome guest verses from the likes of Jay Electronica, Rick Ross, and Waka Flocka Flame, but it is Kweli's unflappable lyricism that shines throughout this stunning release. It's remarkable to see one of hip-hop's most celebrated lyricist performing at the absolute top of his game, and Kweli's socially conscious and insightful rhymes throughout Radio Silence are just what we need in these trying times in America.
Essential Tracks: "Chips (ft Waka Flocka Flame)," "All of Us (ft Jay Electronica & Yummy Bingham)," "Traveling Light (ft. Anderson.Paak)."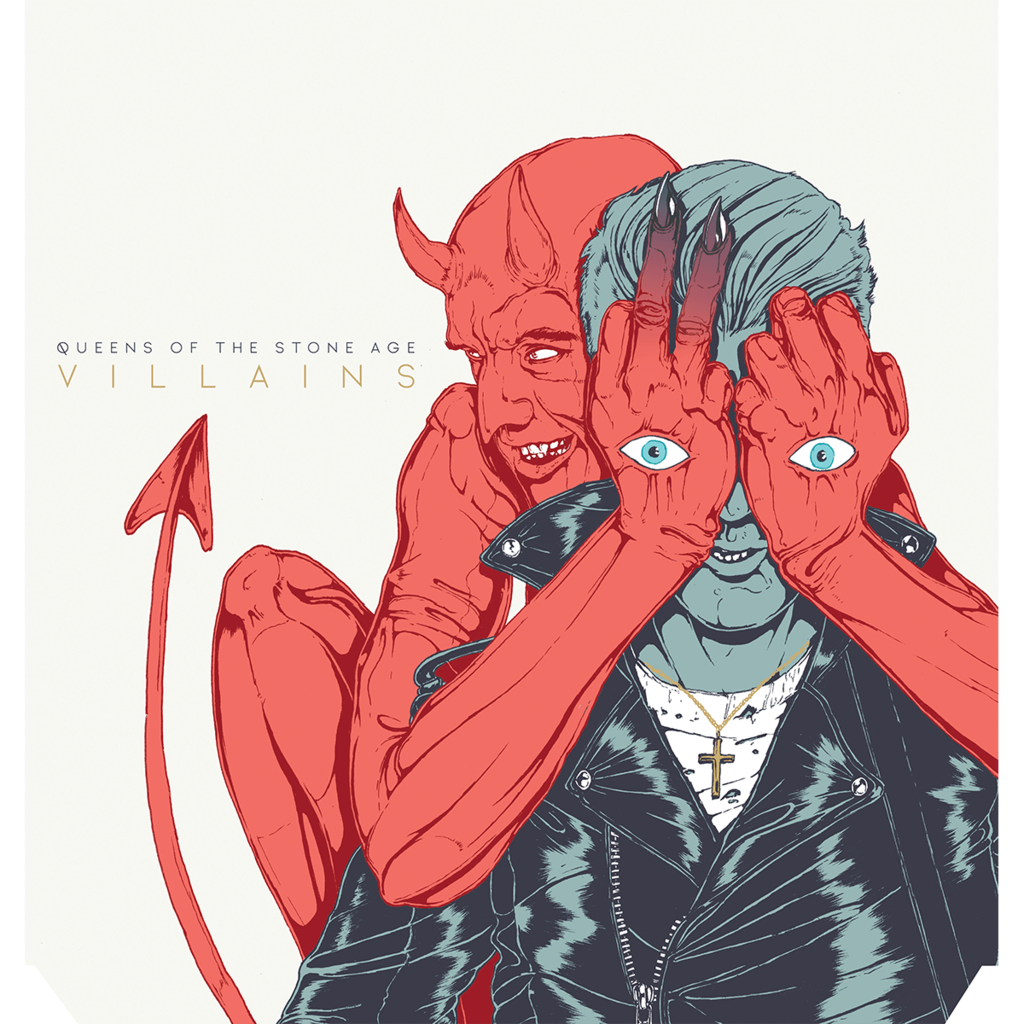 10. Queens of the Stone Age – Villains
Putting aside frontman Josh Hommes' recent unimpressive antics at the KROQ Almost Acoustic Christmas show in Los Angeles, Queens of the Stone Age put out an absolute barnburner of an album this past August with Villains. A surprisingly danceable album from the Palm Desert rock outfit, Villains is as fun of an album that was released this year and that is exactly the way Josh Homme wanted it. For to Josh, QOTSA is about rocking the fuck out and escaping your troubles. As he told NME following the release of the album, "Queens has always been like an ice-cream parlour or a video arcade. It's safe from the bullshit of the day. I'm not interested in being topical in that way, yet at the same time it's completely about now." The fact that Mark Ronson was set to produce Villains sent a shiver of fear down hardcore QOTSA fans, but the pulsating rockability of songs like "Domesticated Animals," "Feet Don't Fail Me," and "The Way You Used to Do" prove that this pairing worked perfectly. Remarkably, every song on Villains hits extremely hard, forging Villains as not only the album that QOTSA enthusiasts hoped 2013's …Like Clockwork would be, but the album they have been waiting for since 2005's remarkable Lullabies to Paralyze.
Essential Tracks: "Domesticated Animals," "Un-Reborn Again," "Fortress," "Feet Don't Fail Me."
9. Jay Z – 4:44
Jay Z's 4:44 is his thirteenth studio album and the one fans have been waiting for since the release of the hallowed Black Album back in 1991. Not to say that Jay Z's releases between these two classics were forgettable, it's just that like The Black Album, 4:44 is an instant classic, one that will surely help define Jay Z's legacy. 4:44 is a deeply personal album, which is refreshing as it would stand to reason that someone who lives his life beneath a microscope would remain guarded. But it's wholly apparent Jay Z had a great deal on his mind and much to share as he stepped into the studio, and he let it all out on the album, specifically on the title track, "4.44" (Jay Z apparently woke up at exactly 4:44 one morning with the lyrics to the song all lined up in his head). Hearing a star of Jay Z's magnitude appear vulnerable somehow makes him more relatable, which conveys a heightened attachment to his music. And this is the trick played with 4:44, as when Jay Z welcomes the listener into his inner circle, it becomes all consuming and breathtaking. 4:44 is an album from a mature Jay Z. The father Jay Z. The son Jay Z. The husband who doesn't always get it right Jay Z. The struggle with your former co-worker / producer Jay Z. And this maturity extends outside of the personal and into the political, where Jay Z offers insight and commentary on the the struggles of the black community on "Moonlight" and "The Story of O.J." 4:44 is an astounding album that is as weighty as it is fun, as along with the depth lies a few low key bangers in "Caught Their Eye" with Frank Ocean on the hook, the reggaeton inspired "Bam" with Damian Marley, and the retrospective "Marcy Me" that invites you to take a trip with Jay Z back to the Brooklyn of his youth. 4:44 is poised to stand the test of time, and is undoubtedly one of the best albums, genre independent, released this year.
Essential Tracks: "Caught Their Eye," "The Story of O.J.," "4:44."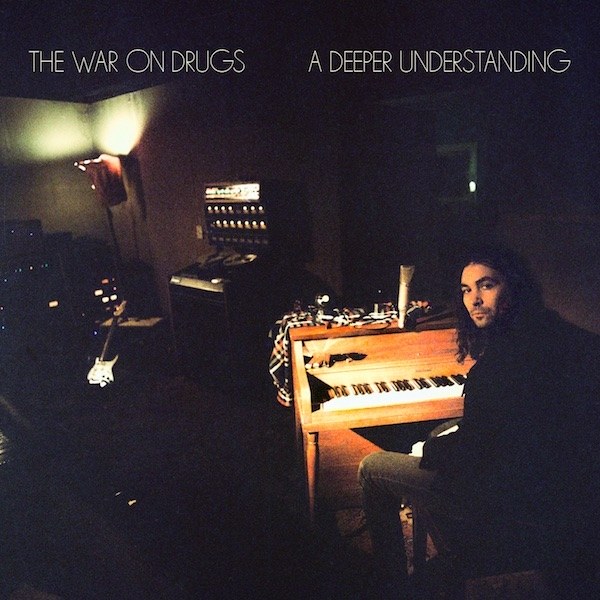 8. The War on Drugs – A Deeper Understanding
Back in 2014, The War on Drugs' third album, Lost in the Dream, was in constant play over at our Brooklyn offices. So infatuated were we with that latest offering from the Philadelphia-based indie rockers that we hands down honored it with our Best Album of 2014 award. Now, three years later, and what feels like a lifetime in between, what with the political, societal and environmental upheaval that has transpired in such a short amount of time, The War on Drugs have given its fans a purely-elemental come-down album in A Deeper Understanding. One part the medicine that you need to reorient your headspace after another day of information overload, and one part feeling like Tom Petty (Rest in Peace), Neil Young, Bob Dylan and The Boss are all sitting on the couch with you as singer and songwriter Adam Granduciel channels his musical heroes across ten wondrous tracks, A Deeper Understanding is this year's medicine for what ails you. With each successive album The War On Drugs have been refining their agreeable mid-80s rock sound, adding an upgrade here and there, while continually striving for what can only be assumed is musical perfection. There's a focus on getting lost in the sound in A Deeper Understanding, as if the music is a portal to a realm where all that matters is the Here & Now, and The War On Drugs could care less if you wanted to hole up inside that special place for a while and just chill. While some may brand this as musical escapism, we here at Across the Margin are fine with engaging in fantasy. It's been a rocky last few years, and we could all do with a little break.
Essential Tracks: "Thinking of a Place," "Pain," "Holding On."
7. Vince Staples – Big Fish Theory
While Vince Staples' debut album Summertime '06 could be looked at as a coming of age story, his latest release, Big Fish Theory, tells the tale of an artist who has fully arrived. Vince kicks in the door with the opening track entitled "Crabs In A Bucket," spitting "Battle with the white man day by day / Feds takin' pictures doin' play by play / They don't ever want to see the black man eat / Nails in the black man's hands and feet / Put him on a cross so we put him on a chain / Lying to me, sayin' he don't look like me," proof positive of the level of lyricism that the twenty-four year old Long Beach, California rapper is capable of. Big Fish Theory, ultimately, tells the story of an artist living in a fishbowl for all to observe and judge, and the challenges that lie therein. The spotlight has made Vince a big fish in a small but ever observed pond, and as exhibited in "Party People" it has surely begun to affect the artist as he rhymes, "Please don't look at me in my face / Everybody might see my pain / Off the rail, might off myself / Bored with life as I board this plane." But while there is deep introspection found throughout Big Fish Theory, as well as scathing commentary on a rigged system ("Another story of a young black man / Tryna make it up out that jam, god damn"), what is most omnipresent is banger after banger of catchy ass tracks, maintaining the young artist as one of the best rappers in the game right now.
Essential Tracks: "BagBak," "Big Fish," "Party People."
6. The National – Sleep Well Beast
With their seventh studio release, Sleep Well Beast, the National return true to form with a powerful offering of tracks that exhibit exactly why this band has blossomed into one of America's most celebrated acts. Boasting the euphoric melancholy that is defining of frontman Matt Berninger's lyrics, Sleep Well Beast is brimming with beautiful ballads like "Nobody Else Will Be There," "Dark Side Of The Gym," and "Carini At The Liquor Store" which highlight a brand of affectivity The National is only capable of. But there is something else at play, as the trick that Sleep Well Beast had up its sleeve upon its release this past September was the flawless integration of electronic instrumentation to bolster the National's already captivating sound. In the standout "Guilty Party," an electronic drumbeat guides the course, transitioning stunningly to analog drums soon after. The same trick is implored in "Empire Line" and "I'll Still Destroy You," where electronic and analog soundscapes bleed triumphantly into one. Lead guitarist Bryce Dessner took his seat belt off so to speak on Sleep Well Beast, unleashing several raucous solos throughout the album and overall exhibiting the skill that has many finally noticing that he is one of rock's most capable axe men. All in all, everything The National has done so well in their storied career is present on Sleep Well Beat, plus a bevy of novel soundscapes and innovations which reveal that this talented band isn't resting on its laurels whatsoever.
Essential tracks: "Guilty Party," "The System Only Dreams In Total Darkness," "Dark Side of The Gym," "The Day I Die."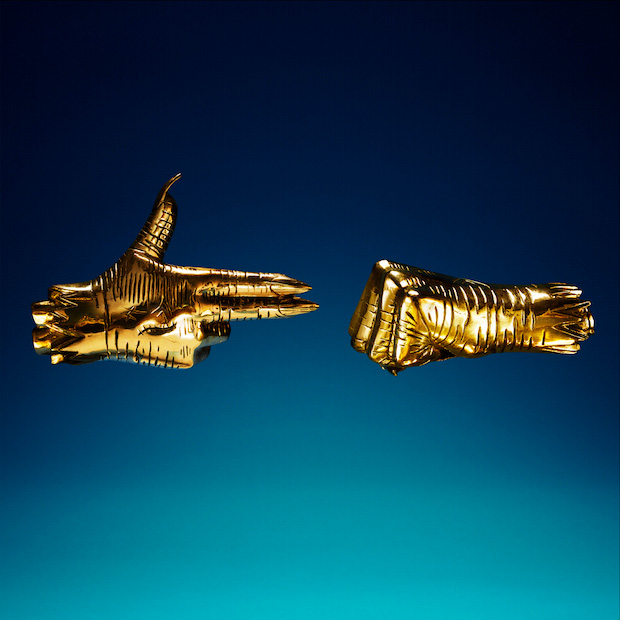 5. Run the Jewels – Run the Jewels 3
I know what you may be thinking: wasn't Run the Jewels 3 released in 2016? Technically yes, but it seemed to reason that Run the Jewels 3 belonged on this countdown for two reasons. First, although it was digitally released on Christmas Eve in 2016, three weeks ahead of its scheduled release date, it wasn't available physically until January 13, 2017. Secondly, and most importantly, RTJ3 was released soon after our countdown of the Best Albums of 2016 had concluded, and we'll be damned if we do not give the appropriate love and praise due to Jaime and Mike's latest masterpiece. Yes, Run the Jewels has done it again, and in their third release have dropped another gem of an album. And while RTJ3 is, in many ways, more of the same brazen woke battle rap spread thickly upon hard-hitting dystopian beats, the soundscapes on the album manifest themselves more dynamic and wonderfully abrasive than prior releases, and Mike and Jaime's verses are more sharp and cock-sure than ever before. Consumed as both an album that is capable of inciting revolt and action, or to simply lean back to revel and marvel at the lyricism and production, RTJ3 is an offering without a misstep or lackluster track. Over the past four years Run the Jewels has provided a monumental shot to the arm of hip hop, proving to be not only one of the most consistent and remarkable acts within the genre, but in all of music. We can only hope in 2017, Run the Jewels 4 awaits. Fortunately the writing is already on the wall.
Essential Tracks: "Legend Has It," "Panther Like a Panther," "Hey Kids (Bumaye) (ft. Danny Brown)," "Everybody Stay Calm."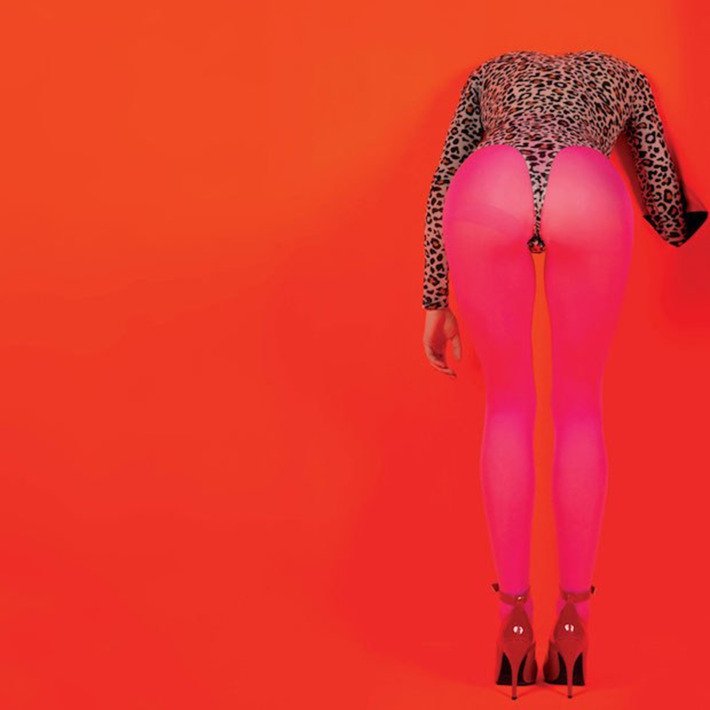 4. St. Vincent – MASSEDUCATION
St. Vincent (Annie Clark) is a national treasure, an artist that with every successive release welcomes you into a new wave, pop fantasy world that is decidedly her own. MASSEDUCATIONfinds Clark's transformation into one of today's most celebrated and innovative voices complete, and yet even with the spotlight brightly fixed upon her, she remains as fascinating and enigmatic as ever. In MASSEDUCATION Clark wrestles with lost love in a way that has an air of nostalgia too it, as if she wouldn't trade away the pain for the tenderness of the experiences, as it meant to much to her. In "New York" she sings "I have lost a hero / I have lost a friend / But for you, darling / I'd do it all again," an ode to her recently passed heroes such as Leonard Cohen, Prince, and David Bowie. It is lines like these that exemplify that yearning to hold on to that which sadly slips away as one traverses life, a sentiment that can also be found on "Hang On Me," "Happy Birthday, Johnny," and the hauntingly beautiful "Smoking Section." But MASSEDUCATION is surely not about just one thing, and St. Vincent has stated that it's an album "all about sex, drugs, and sadness," which hits the nail squarely on the head. MASSEDUCATION is acutely melodramatic, romantic, deeply sexual, heartbreaking, fun, and intensely personal in a way that lingers with you long after indulging. St. Vincent's latest is an incredibly moving offering from one of the most fascinating and important voices in pop rock.
Essential Tracks: "Los Angeles," "New York," "Savior."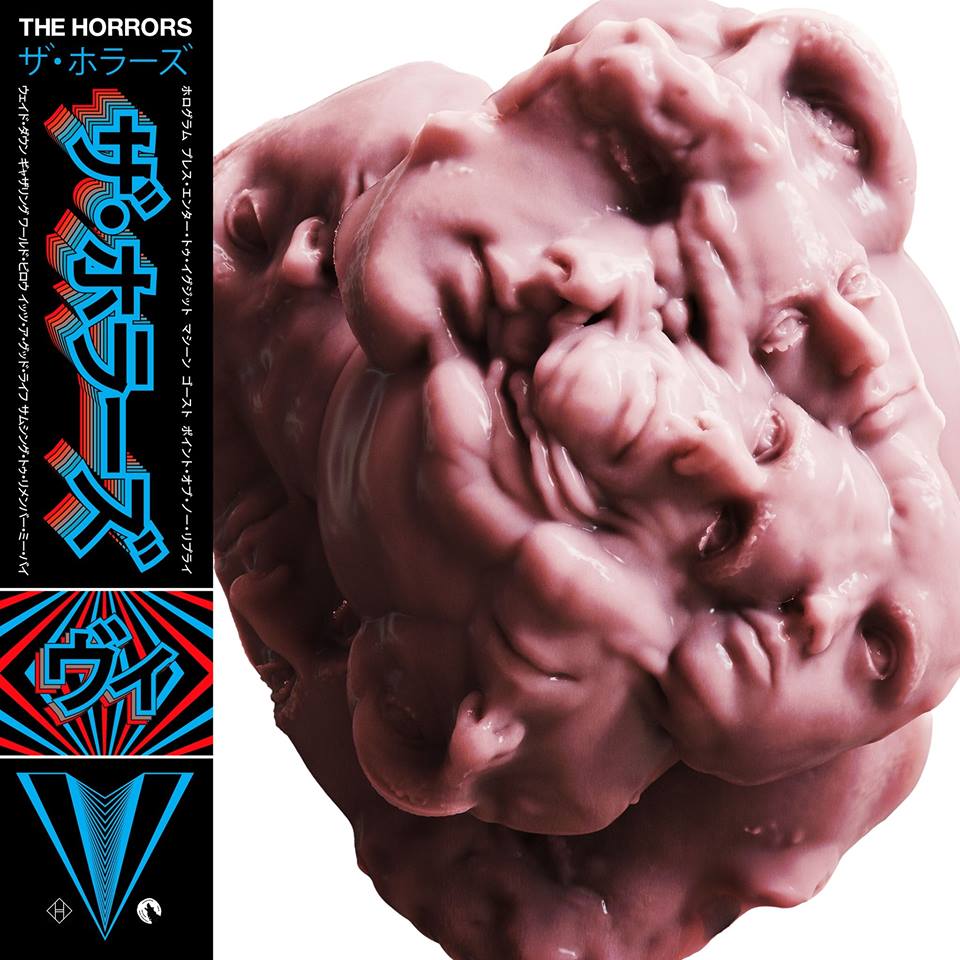 3. The Horrors – V
V is the fifth full-length studio album from the British rock band The Horrors, and to us it sounds like an album The Cure, New Order, or Depeche Mode could have crafted in their zenith. Undoubtedly, The Horrors most effective and rocking album to date, V is a departure of sorts for a band that is constantly metamorphosing. On their first album, Strange House, The Horrors could easily be categorized as a gothic punk band, and soon after their sound pivoted into Krautrock and eventually into a species of shoegaze on their last album, 2009's excellent Primary Colours. And now with V, The Horrors have adopted a flair for lusty, enduring choruses, grinding synths, and pop sensibilities. Notably this change in direction corresponds with the choice to work with Paul Epworth, a renowned producer who has worked with such heavy-hitters as U2, Florence and the Machine, and Coldplay, and this pairing seems to be a perfect match. But while V is most certainly a departure, we would rather look at it is an arrival, as with the stunning, familiar, and entirely captivating soundscapes found on V it could be assumed that this is the album The Horrors have been working on masterminding all along.
Essential Tracks: "Press Enter To Exit," "Something To Remember Me By," "Machine," "Weighed Down."
2. LCD Soundsystem – American Dream
On April 2nd, 2011 at New York City's famed Madison Square Garden, LCD Soundsystem played their last official show. The epic performance lasted almost four hours and ended with a massive balloon drop as what seemed like the entirety of those in attendance joined the band in singing their Big Apple-ode "New York, I Love You but You're Bringing Me Down." It was an emotional experience for performers and fans alike and seemed like a fitting way to send off one of the best rock bands of the 2000s. After that things were quiet on the LCD Soundsystem home front for years, until December 2015, when a single entitled "Christmas Will Break Your Heart" was released and a buzz began to build that the band might be getting back together. Fast forward a couple more years and what started as a rumor has now fully blossomed into a reality, like a dance-punk caterpillar emerging from its psychedelic cocoon, a newly-minted butterfly fully embracing its change. American Dream, a new album from a reborn LCD Soundsystem, and as always fronted by the multi-talented, multi-instrumental and multi-dimensional sage James Murphy, is an album about endings, delivered with an intensity and fire that only LCD Soundsystem can proclaim. For fans nostalgic for the old, "pre-breakup LCD Soundsystem," there's songs aplenty on American Dream. But for those curious enough to wonder what a "post-breakup LCD Soundsystem" sounds like, there are several outliers that cast the band in an entirely new light (see "Oh Baby," or "I Used To"). It's these outliers that serve as the album's most gratifying of moments, possibly even justifying the reunion of the band in the first place. It's been said that the American Dream is truly dead, and if that's correct then we'll have to look to other places as a society for inspiration and opportunity. For those curious enough to give the album a listen, James Murphy and LCD Soundsystem have delivered a worthy surrogate for our forefathers ideals in American Dream (the album). And if the new sounds rippling off of American Dream are any indication of what a reinvigorated LCD Soundsystem is capable of, then all those years we endured them being broken up were well worth the wait.
Essential Tracks: "i used to," "call the police," "change yr mind."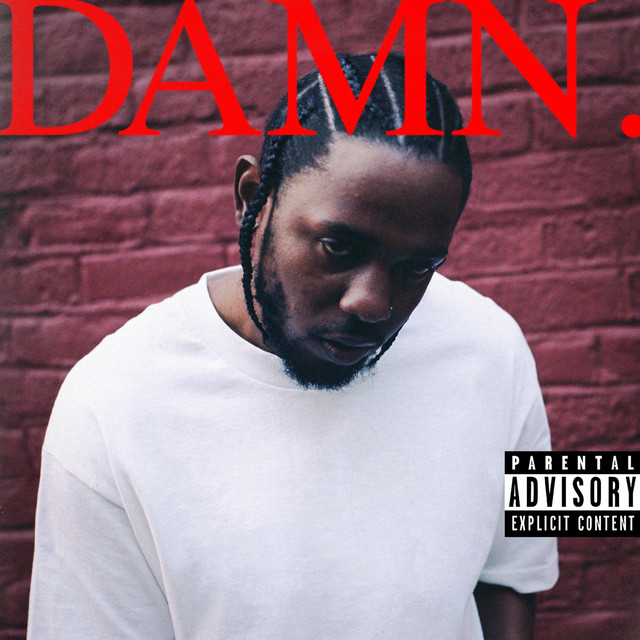 1. Kendrick Lamar – Damn
This year Kendrick Lamar emphatically answered a question that has been on the tip of music enthusiasts tongues since 2015: How do you possibly follow up an album like To Pimp a Butterfly? Lamar's To Pimp a Butterfly was a unique concept album, weighty in its self-examination of the ills of fame, on U.S. race relations and the history of black music and slavery in America. It is an album that forces one to look inward, and to acknowledge one's own self-worth and it demands that worth be validated by the powers that be. So what would come next from Kendrick? The answer to such poignant questions arrived in the form of Damn, an example of how powerful an album can be when its creator resides at the absolute peak of his capabilities — lyrically, spiritually, musically, and artistically.
Kendrick is a master storyteller, and across Damn, on songs like "Element" (a story of perseverance, of traversing life's obstacles on the way to the top) and "Duckworth" (which examines the consequences of one's actions), he cleverly crafts complex narratives that are as deep as they are fluidly spit. Damn is immortal. An album that will stand the test of time and live on forever as an example of how good a hip-hop album can truly be in the way that Nas's Illmatic reigns supreme. The album features the track of the year in "Humble," stunning production assists from producer Mike WiLL Made-It ("DNA," "Humble," "XXX") and 9th Wonder ("Duckworth"), and an absolutely jaw-dropping display of lyrical talent by Lamar, who explores in his verses the depths of his personal struggles in the scheme of society's ills. Recently fans have been affordd the opportunity to appreciate Damn as Kendrick' believes it is best heard, with the tracks entirely reversed, something that is taking us a minute to get used to…but we are getting there.
It is remarkable to think about how quickly Kendrick Lamar's name was thrown into the ring of contenders for the greatest rapper of all time, but it was and is deserving. The swarm of classic albums he has already dropped, paired with his prolific guest appearances on a multitude of other artists' albums, as well as his introspective, weighty, and socially conscious approach to art, manifest Kendrick Lamar as an artist existing functioning on another plane entirely. The truth is, Kendrick Lamar is the real deal, and an all time great, and so is Damn…the best album released in 2017.