by: Tom Rau
An author looks back at an era of his life that is coming to a close.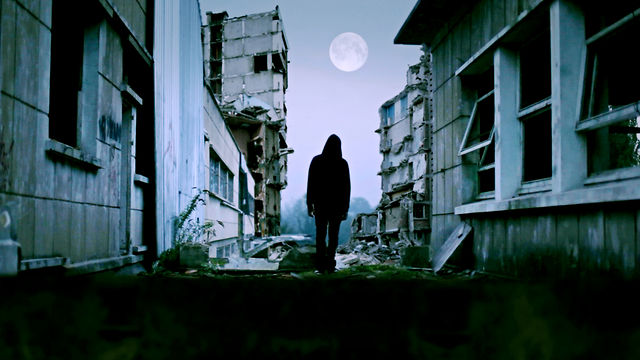 He was standing in the middle of an enormous crater staring at the sky. Surrounding him from all sides, a massive wave was closing in. When it reached the lip at the edge of the crater it began to rise. It rose, as if to pick up the moon and smash it against the cracked and barren ground below, a massive menacing wall of water and mist, sound and fury, towering into the heavens. He could feel the earth bubbling beneath his feet. He could feel the impact in his whole being before it had ever reached the peak of its immenseness. Already it had swallowed him. He stood there, frozen, fully locked into the dread, chains thicker than steel, than blood, than life.
Seven years ago I began playing poker professionally. My first two years playing full time I made six figures no problem. It was too easy. It's not like I didn't have to work. I put more effort into learning the art of poker than I put into anything I've probably ever done. That being said, once I got to a certain level it was almost like stealing. Thank you, Chris Moneymaker, patron saint, donk eternal. It was a beautiful life. I had a quarter of a million dollars sitting in my online poker accounts.  For the next three years, I went on vacations without packing, went to strip clubs with the intention of maxing out credit cards, did piles of things I shouldn't have, and basically did what most people under forty would call, "living the dream". It was an out of control and mostly meaningless time that I will never forget. Then our wonderful government got in the way, totally ruined online poker and basically cleared out all the fish by making online poker quasi-illegal and thus much harder to move money to and from the sites. What we were left with was a landscape featuring six out of ten professionals, three people with half of a clue, and one poor asshole giving away all of his money. For the last five years this trend has gotten progressively worse to the point where, for me, it just makes no sense to keep fighting against it. I have played over ten million hands of poker. I think that will last me. The joy has left the building. Only the empty addiction remains. Sometimes I play poker on my computer while on the verge of tears, nothing but frustration and emotion. The worst part is that I have painted myself into a corner where all I can do is keep playing. I can't afford to quit because my credit sucks, my house payments are outrageous, and there is no way I can get a job that lets me make enough money to keep my house and the lifestyle I have become accustomed to. And yes, I realize, life could be one million times worse. I would survive. But it doesn't mean I would like it.