By: Michael Shields
A look back at a decade of music that finds me here today, bathing in falsetto….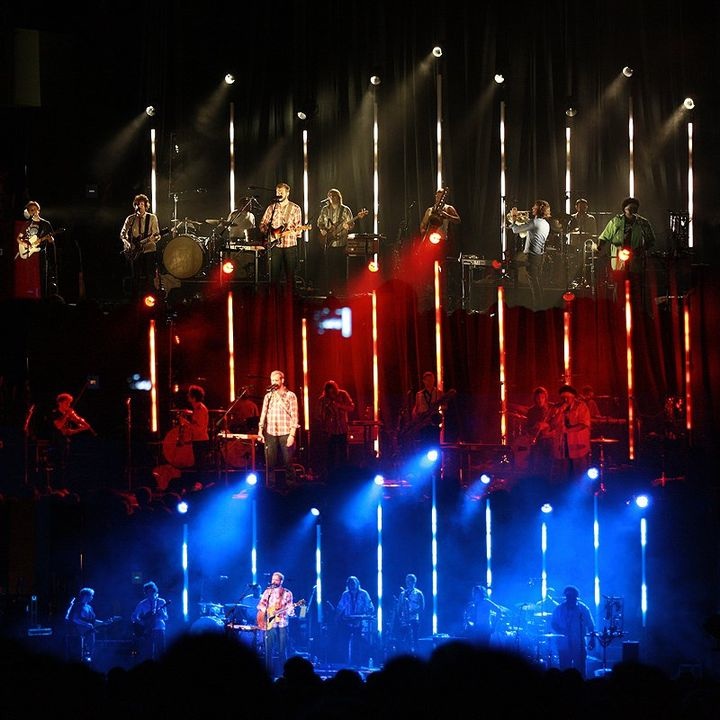 How I grew to love Bon Iver……
I guess the root of it can be traced back to my older brother. It's always your brother, or somebody's sibling I suppose. The benefit of a few more years on the planet, and with that the chance to educate yourself on what's popping, handed down to the young ones so they can work on getting their comeuppance. When able, when the menacing creature who once raised me above his head in one movement and sent me hurtling towards a couple months of sulking about with a broken clavicle, was out of the home, I would inch into his room and wear out his cassette tapes. I remember all the covers so vividly – a prism transforming a single white line to a literal rainbow of colors, four men returning their zippers to their upright position after relieving themselves on a lone concrete slab, and so on. It was my first real taste of the adventurous and abstract nature of music as I was, when not robbing my sibling's taste, simply gulping down with vigor whatever MTV was feeding me at that point, which wasn't really all that bad truth be told, but this was different. Jim James is quoted as saying "we are all victims of classic rock". I, too, was a casualty of that war.
The groundwork laid, the foundation of how I ended up bathing in falsetto is pretty much what you would expect from a kid straight out of a stereotypical suburb. But that isn't the whole story. There is much more to it.