by: Genevieve Palmieri
Day 4 of Across the Margin's 12 days of holiday stories brings us into a piano bar for a little bit of melancholy…..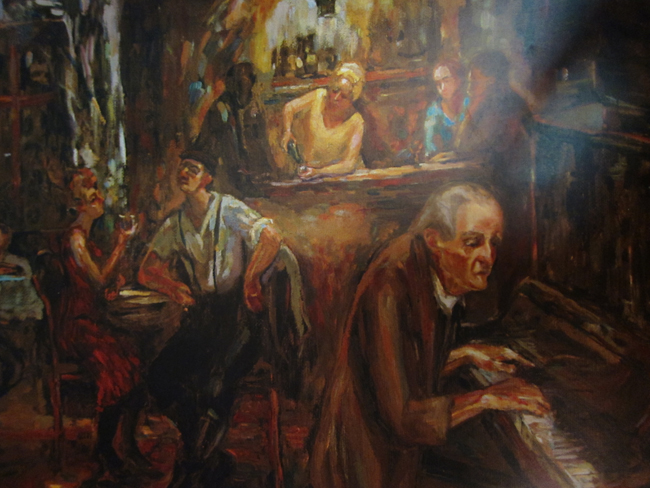 I should be home by now but I'm stuck- too much snow and a broken heart. It's a little too Chandler when I think it, but I relish the romance of the sentiment. The truth is the restaurant is right downstairs and I don't really feel like being alone.
There's an old white baby grand in the middle of the room with an old timer just bent crooked as a tree branch over the ivories. Both he and the piano look like they came with the building; they've been here long before the reclaimed wood and New American menu. He's just trying to sneak under the radar, praying no one notices–singing for his supper with old time songs in a bar that has long out hipped him– gentrified around the relic. He gives me Dixie-Land, the Blues, American Songbook and love by candlelight.  I watch his fingers settle from a frenetic up-tempo rhythm into a hypnotic lull. I know the tune but I can't seem to pin it— a melancholy mix of "We Need a Little Christmas…" and "As Time Goes By".