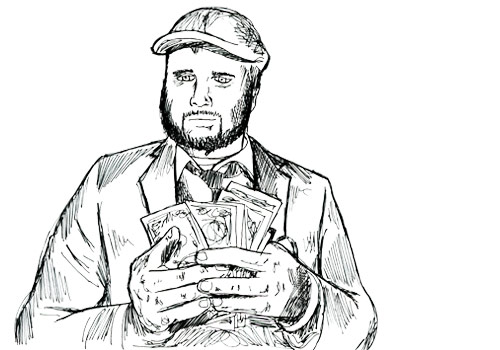 Michael Shields
Editor-in-Chief / Contributor
New York, NY
Michael Shields may look like a bloated loyalist to the Irish Republic Army ridden with a gambling problem in the above sketch, but a more truthful description would be that Michael is a writer hailing from the Big Apple. Although he has spent a great deal of his life devoted to projects that haven't allowed for literary expression he has, since youth, been soaking in the ways of the world, as he perceives it, and writing. He has contributed countless pieces to many notable magazines, websites and blogs but, most importantly, his work can be found right at this esteemed website….Across The Margin.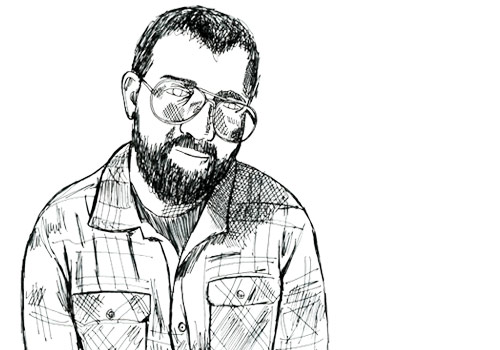 Tom Rau
Contributor
Durham, NC
Tommy Rau is a writer, musician, composer, and professional poker player based in Durham, North Carolina. When he is not fronting for his band Big Hell or playing with Broken Tapes he can usually be found reading (his most recent favorite novel is 1Q84 by Haruki Murakami), writing, or playing cards. Though his music is cataloged variously as alternative, hip hop, indie, experimental, rock, or post-rock, it really can't be pigeonholed. Whether playing music, poker, writing, or just living on his own terms, Tommy values and practices freedom and creativity born of a resilience that allows him to take risks and that underlies the edginess of his music and writing.
-Paula Rau (thanks Mom!)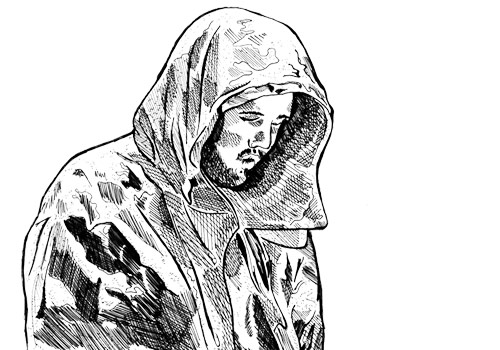 Douglas Grant
Contributor
San Diego, CA
Douglas Grant is the author of the novels Preemptive and Imaginary Lines. While piecing together his next work, he spends his days downing copious amounts of coffee while exploring new authors and new writing styles which often become influential in his own work. His works are usually narratives in which he comments on the human condition or on social inequity, narratives that often pay tribute to some of the most banal of literature and film genres.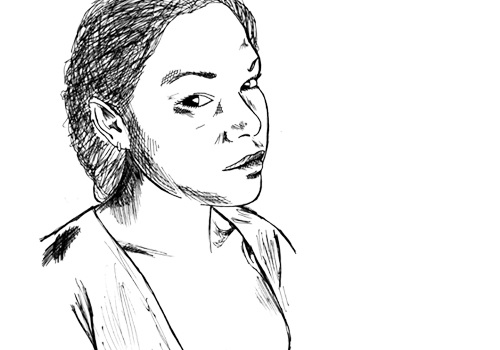 Heather Fawn
Contributor
Durham, NC
Heather is an artist, teacher, and cartoon connoisseur who finds herself held captive by red tape and pretty things in Durham, North Carolina. Possessing an obsessive fascination with all things cerebral, she has pursued study in Japanese, fine art, and education, with plans to worship again at the alter of academia in the near future. As an aspiring activist, she spends a great deal of time reading and ruminating over the injustices of the world. She has a persistent case of wanderlust that has led her to take big leaps to live in foreign countries. Ironically, she is reclusive to a fault, and finds it difficult to drag her ass out of the house for anything less than intensely gratifying culinary indulgences, meaningful discourse, or an opportunity to act like Mowgli from the Jungle Book.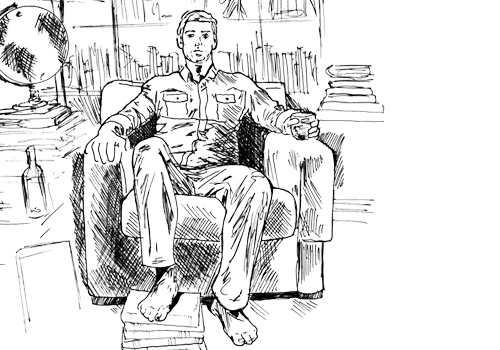 Chris Thompson
Editor / Contributor
Brooklyn, NY
Chris Thompson is an artist, writer and scientist living in Brooklyn , New York. When he isn't pulling late nights in the lab unraveling the mysteries of cancer he can be found at home writing about and illustrating our dystopian futures. Blessed with an overactive imagination, and raised on his father's collection of 50's era science fiction novels, he still goes to bed every night wondering how he'll survive in a future filled with robots, space invaders and zombies. Brace yourself for his unique brand of 'speculative sci-fi'.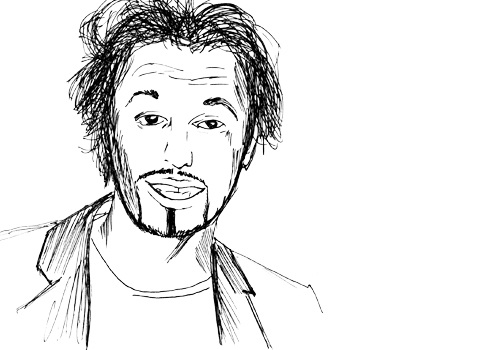 Christopher Rockwell
Contributor
Los Angeles, CA
"Well, you're my friend, that's what you told me
And can you see what's inside of me
Many times we've been out drinking
And many times we've shared our thoughts
But did you ever, ever notice, the kind of thoughts I got
Well you know I have a love, a love for everyone I know
And you know I have a drive to live I won't let go
But can you see it's opposition, comes arising up sometimes
That it's dreadful antiposition, comes blacking in my mind
And then I see a darkness
And then I see a darkness"
-Bonny Prince Billy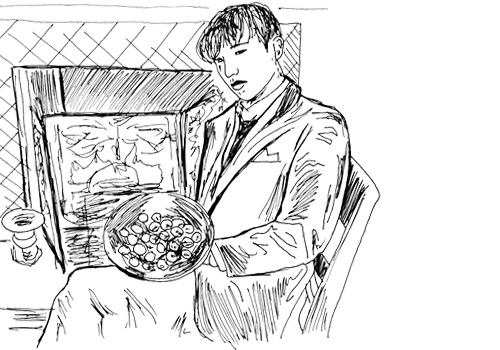 Michael Bradford
Contributor
New York, New York
Half full on the contents of his glass, Mr. Bradford remains conflicted by its consumption and the change it has brought to not just the part in his hair but also the cut of his jib, and even more so the get in his go.  Words are his handcuffs, a "?" his legal counsel, and a "!" his emergency power source.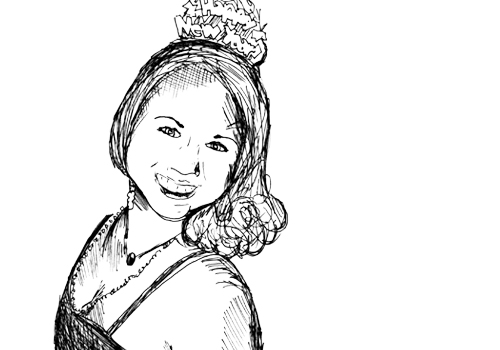 Genevieve Palmieri
Contributor
Queens, New York
Genevieve is a writer, photographer, and aspiring polymath. She is a legacy of Henry Fielding and a disciple of Groucho Marx. As a member of the DGA, she spends most of her waking hours in the belly of the TV production beast as an Assistant Director. She wants to, one day, sit-down to dinner with Steve Martin, Judy D'Angelis and the ghost of Fellini. Genevieve finds the world around her hilarious, beautiful and tragic. If you'll be her bodyguard, she will be your long lost pal. Her ruminations can be found on her blogs, frenchfriesarenotavegetable and guessyouhadtobethere, and in her new home, just across the margin…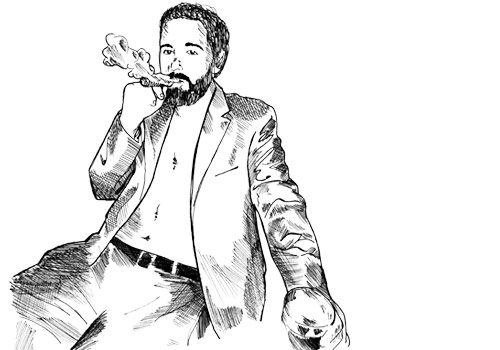 Paul Gutkowski
Contributor
Brooklyn, NY
Paul Gutkowski is an author whose writing has often been described by Paul to be "Hemingway-esque." He is a Licensed Clinical Social Worker who helps troubled adolescents upon release from Riker's Island navigate the often cruel and unjust world that hungrily awaits them. He believes in little else save that human beings are complex motherfuckers capable of both absolute beauty and incredible acts of terror and malice. He gets off on exploring all the shades of grey area in between. He has a crippling fear of sweeping epidemics and can regularly be seen hiding from the fact that we are all going to die alone by trying to find the perfect mixture of bourbon and tree that allows him to feel most charmingly alive.